India's TAPAS MALE UAV Inches Closer To Production
India's TAPAS-BH-201 UAV is nearing production, a report by The Week has revealed. The medium altitude long endurance (MALE) UAV is being developed by the Aeronautical Development Establishment (ADE). Hindustan Aeronautics Limited (HAL) will produce five TAPAS drones for user trials.
TAPAS, also known as Rustom-II, is primarily meant for surveillance. For this, it has payloads such as a synthetic aperture radar, electro-optical system, ELINT and COMINT suites amongst others. However the aircraft is capable of being armed with limited payloads. It had recently achieved an altitude of 28,000ft and 18 hours of endurance. The aim is to achieve altitude of 30,000ft and 24 hours of endurance. Night landing trials have also begun. S. Rajagopal, project director of TAPAS told The Week that TAPAS is still "slightly short" of the armed forces requirements.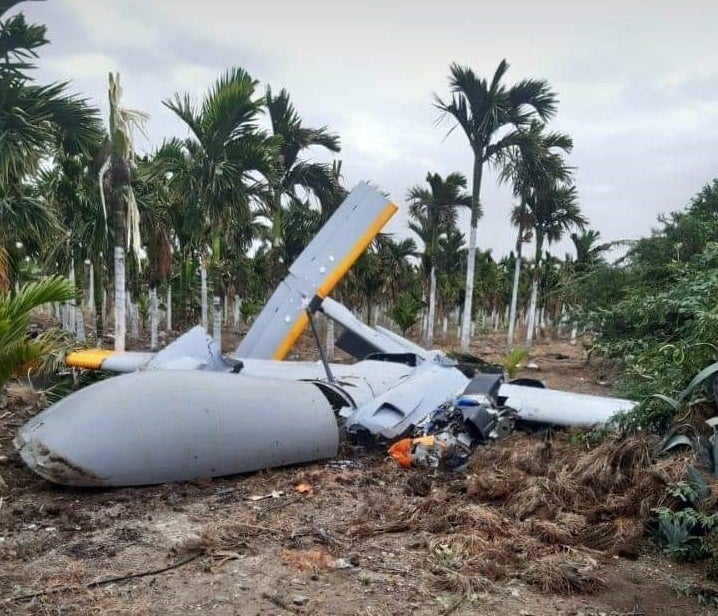 TAPAS program which officially began in 2011, had its maiden flight in 2016. Six prototypes were developed for flight testing. One of the twin engine, 2.85 ton all-up weight UAVs had crashed in September 2019 due to link loss and turbulence. More prototypes, equipped with more powerful 180hp Austro AE330 E4T engines, SATCOM links and other improvements, have been made since. The UAVs have completed 143 flight trials according to Janes. TAPAS is now heading for certification after which HAL plans to integrate and deliver five air frames by April 2023. ADE has already readied flight control systems and other avionics. Over 10 engines have been ordered. Work on engine interface mountings and various other subsystems is progressing. A 220hp engine is being developed by DRDO in association with Lakshmi Machine Works to replace the imported engines.
A total of 76 TAPAS drones are expected to be bought by the Indian armed forces, with 60 by the Army, 12 by IAF and four by the Navy. Meanwhile, ADE is looking to initially manufacture four Archer UAVs, also called Rustom-I. Archer has a range of over 200km and endurance of about 10 hours. The initial armament for both TAPAS and Archer is expected to be the Helina ATGM.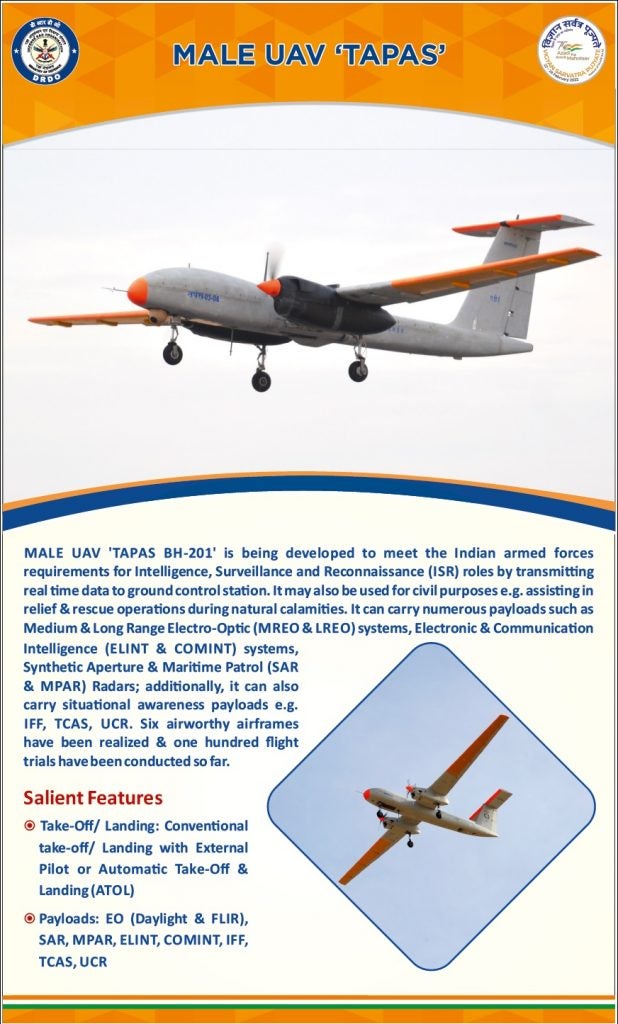 ADE has also initiated development of a single engine twin boom UAV. ADE is also manufacturing and testing multiple Stealth Wing Flying Test-beds (SWiFT), a one ton class scaled technology demonstrator for India's large Remotely Piloted Strike Aircraft (RPSA) UCAV program. While India has been developing and inducting multiple small UAVs, its larger UAV developments have been plagued by delays.