Germany To Transfer Gepard Anti-Air Systems to Ukraine, But Switzerland Blocks Ammunition Transfer
Germany will provide Ukraine with 50 Flakpanzer Gepard mobile anti-aircraft systems. The announcement follows a large scale defense talks in Germany involving over 40 countries. US Secretary Secretary of Defense Lloyd J. Austin hosted the event at Ramstein Air Base, alongside General Mark Milley, the chairman of the US Joint Chiefs of Staff, and Ukraine's Defense minister Oleksii Reznikov.
Following the announcement of the transfer the Bundeswehr shared a video and a brief technical outline of the Gepard system noting that the vehicle is based on the engine and chassis of the Leopard 1 tank and was designed to protect troops from low-flying aircraft and helicopters and engage ground targets.
Speaking earlier today Germany's defense minister Christine Lambrecht told press that the conference was 'a starting signal' and that "the best security strategy for Ukraine is well-trained and equipped armed forces. Germany has provided a very high level of support in a variety of ways since the beginning of the war." Regarding Gepard she said "if Ukraine urgently needs such anti-aircraft systems, then we are ready to support them."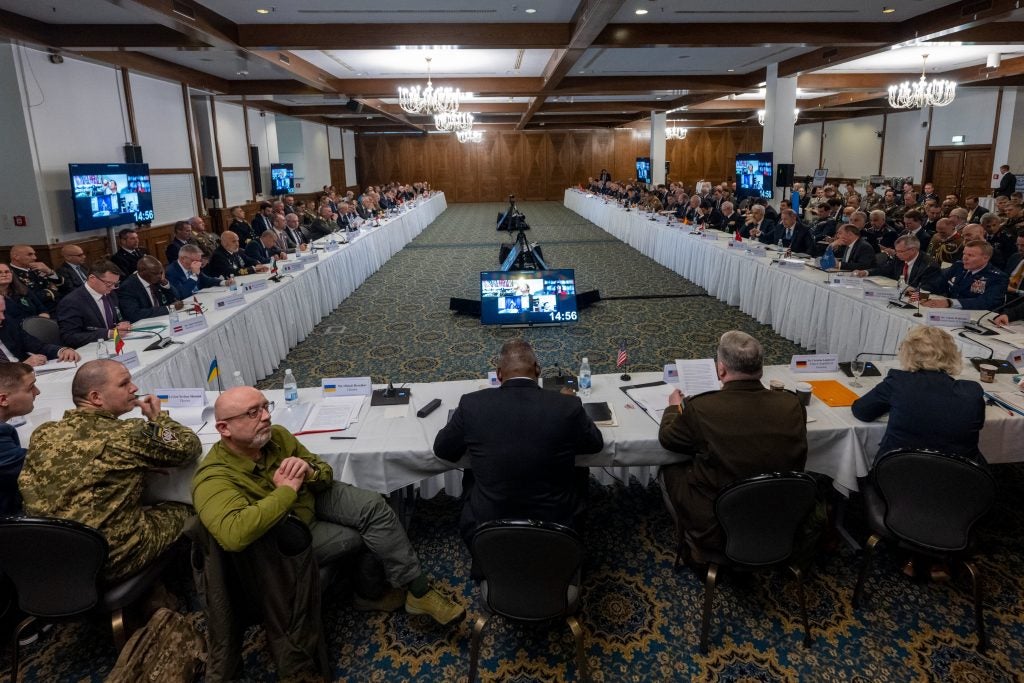 US Secretary Secretary of Defense Austin told press that "the work that we have done, in record time, has made a huge difference on the battlefield. President Zelensky made that clear Sunday, in Kyiv."

At the beginning of the meeting Austin took to twitter to state that "more than 40 countries gathered together to help Ukraine win the fight against Russia's unjust invasion. Our goal is to leave here with a common, transparent understanding of Ukraine's short-term and long-term security requirements." General Milley later said that "time is not on Ukraine's side. The outcome of this battle, right here, today, is dependent on the people in this room."
The transfer of 50 Gepard anti-air systems is a significant step for Germany, which has been reluctant to offer heavy equipment, instead preferring to provide funds and lighter defensive weaponry including MANPADS. The system has an on-board search radar with a range of 15km and can engage air targets at ranges up to 5,500 meters and ground targets out to 2,000 meters.
One issue with the Gepard transfer is ammunition. The system uses a pair of Oerlikon autocannons which fire a 35×228mm round, the ammunition in German stores was manufactured in Switzerland and the Swiss State Secretariat for Economic Affairs (SECO) has reportedly blocked the export of this ammunition. While the historically neutral country has joined European Union-led sanctions against Russia its neutrality does not permit the provision of arms for use in conflict zones.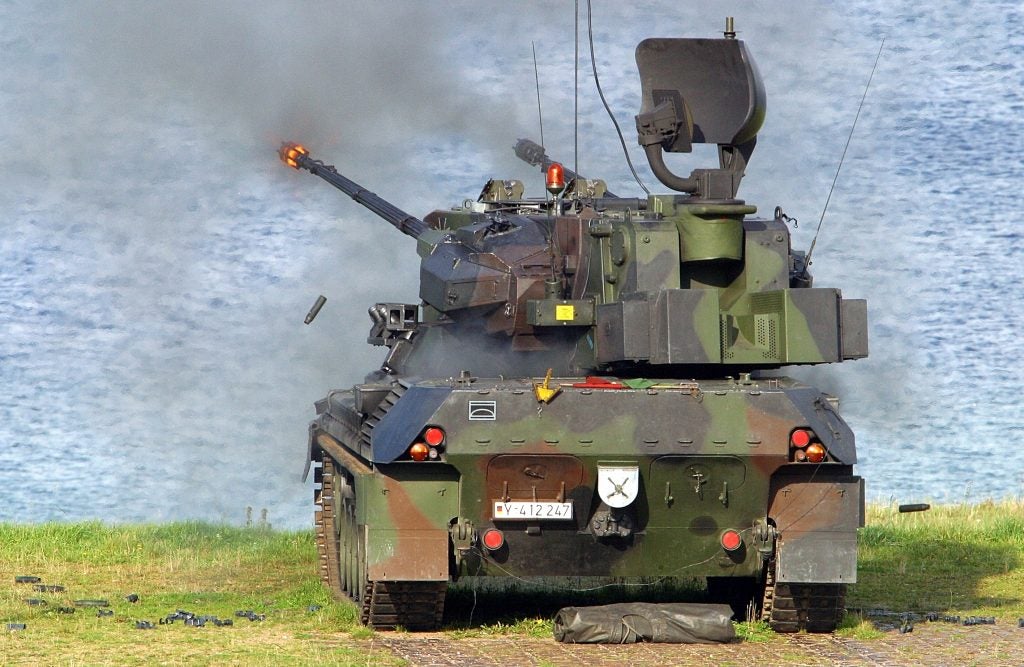 SECO said that enquiries by Germany about "whether the ammunition received from Switzerland may be transferred to Ukraine were answered in the negative with reference to Swiss neutrality and the mandatory rejection criteria of Swiss war material legislation." As a result the ammunition for the systems will have to be provided by other countries which operate the system but did not procure ammunition from Swiss manufacturers or manufacture 35×228mm.
The Gepard system was first fielded in the 1970s and German vehicles have largely been in store since the early 2010s. Krauss-Maffei Wegmann (KMW) will oversee the transfer but it has not yet been announced who will provide ammunition for the systems but their are a number of potential options, including NAMMO in Norway.
Header Image – Flugabwehrkanonenpanzer Gepard circa 2015 (Rainer Lippert / CC-BY-SA-4.0)