Pakistan Air Force Receives The First Batch of J-10C Fighter Jets
The Pakistan Air Force stated on March 11 that it had received the first batch of J-10C fighters it had recently purchased from China in response to India's purchase of French-made Dassault Rafale fighter jets.
Prime Minister Imran Khan, Chief of Air Staff Zaheer Ahmed Baber Sidhu, Chief of Army Staff Qamar Javed Bajwa, China's Ambassador to Islamabad Nong Rong, and other top officials attended the ceremony at Minhas Air Base in Punjab province's Attock district, according to local media sources.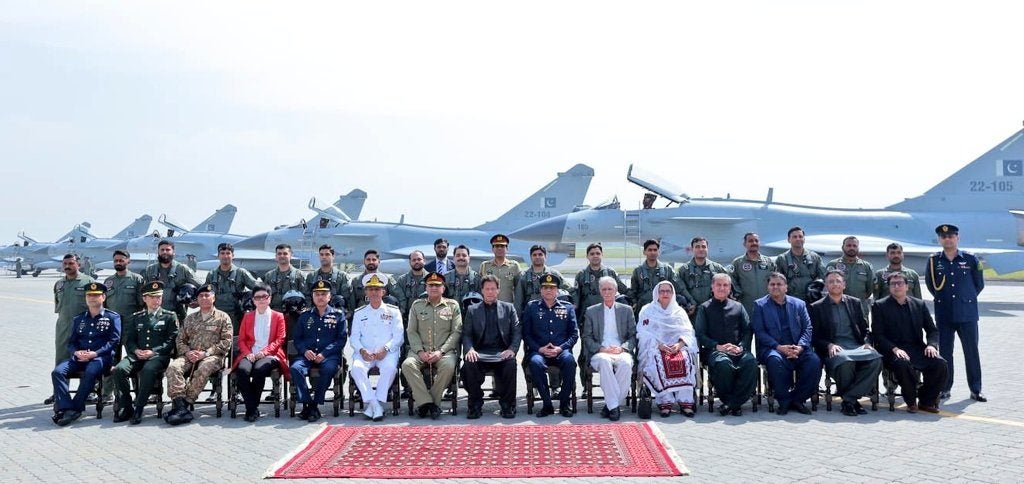 Pakistani Prime Minister Imran Khan spoke at the ceremony, describing the J-10C jets that Pakistan received from China in just eight months as a vital contribution to the country's defense system and said that these aircraft will help to resolve the country's security issues with India. Khan lauded the sacrifices made by the Pakistani Armed Forces and the people in the fight against terrorism, saying that Pakistan is a strong country with the ability to defend itself.
After Prime Minister Imran Khan, Chief of Air Staff Zaheer Ahmed Baber Sidhu stepped in front of the cameras and said that the aircraft they received are proof of Pakistan and China's strong partnership. Baber Sidhu stressed the importance of Pakistan's commitment to work with China in a variety of fields to secure regional peace and stability, saying that Pakistan does not want to enter an arms race but will continue to strengthen its capacity to provide national security and regional stability.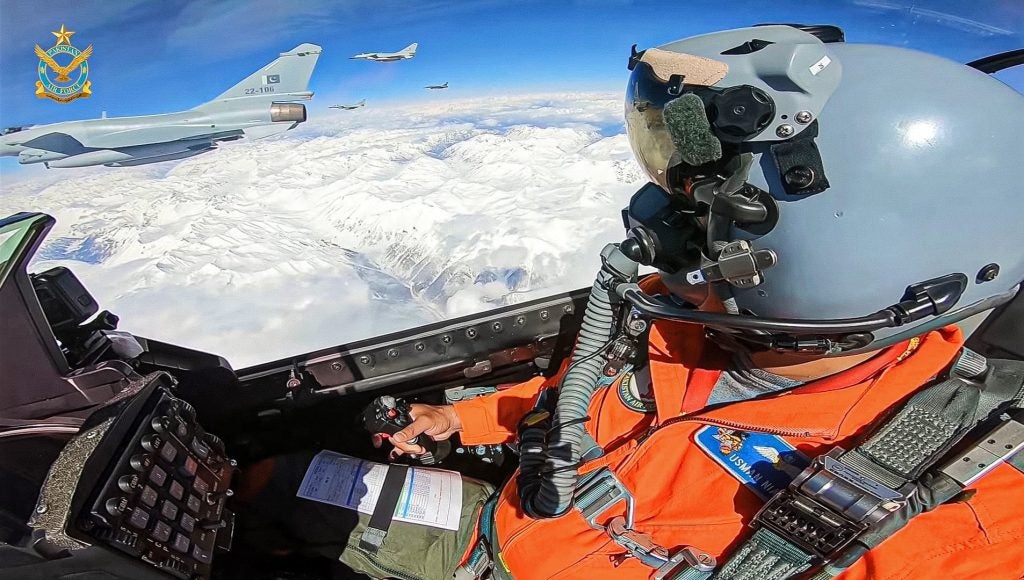 The arrival marks the first time that the Chinese-made J-10C jets have been exported to another country. While six J-10C aircraft can be seen in the video released by the Pakistan Air Force, Pakistani and Chinese officials did not share information on how many aircraft were purchased under the terms of the agreement or on how many J-10Cs have so far entered the inventory of the Pakistan Air Force. At the same time, the agreement's cost was not disclosed to the public. In a previous statement, Pakistan's Interior Minister, Sheikh Rasheed, had stated that 25 aircraft will be purchased and that these aircraft will fly on March 23 as part of Pakistan's National Day celebrations.
Furthermore, as far as can be seen, J-10C aircraft participating in the ceremony were armed with PL-10 and PL-15 air-to-air missiles supplied by China. Pakistan gained a HOB (High Off Boresight) capable air-to-air missile with the PL-10 guided air-to-air missile. The PL-15 long-range air-to-air missiles offer a response to the Meteor long-range air-to-air missiles carried by Rafale jets.

By complementing the JF-17 and F-16 aircraft in their inventory, the J-10C fighters, which have undergone a number of changes to meet the needs of the Pakistan Air Force, will provide a considerable improvement in air power. Pakistan will also start receiving the lighter-class JF-17 Block III aircraft equipped with AESA radar, which was developed and produced in collaboration with China.