UPDATES: War In Ukraine (Day 21)
As the war in Ukraine continues five journalists have now been reported killed. Overnight Kyiv, Kharkiv, Zaporizhzhia and Mariupol were struck by Russian bombardment and missile strikes again. The number of refugees fleeing Ukraine has reached 3 million according to UN reports.
Overnight the US Senate declared Vladimir Putin a War Criminal following a unanimous vote. President Biden is expected to announce an $800m aid package to Ukraine later today and President Zelensky is set to make an address to the US Congress.
Following their trip to Kyiv yesterday leaders from Poland, the Czech Republic and Slovenian, the Prime Minister of Poland has called for a NATO peace mission "protected by armed forces" to help Kyiv. "This cannot be an unarmed mission," Vice Premier Jaroslaw Kaczynski said.
Yesterday we examined Russian drone use, read our full story here.
If you missed our coverage of the ongoing conflict yesterday, you can find it here.
This feed timestamps using local Eastern European Time (EET).
---
Updates:
8:35PM (EET) – Politico reports that the US Government plans to include upto 100 Switchblade loitering munition systems. The systems are likely Switchblade 300s but may be the larger Switchblade 600s with a loitering range of 40km and a payload of upto 15kg (33lbs).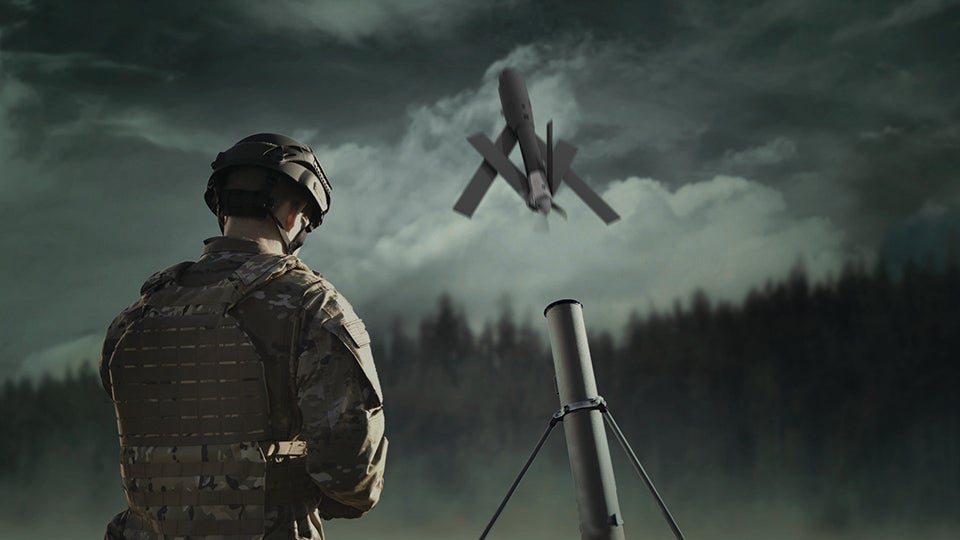 In March 2021, US SOCOM awarded a contract for Switchblade 600. The reference to US SOF to Politico would appear to suggest Ukraine will be receiving the more capable Switchblade 600.
---
7:20PM (EET) – The Russian Ministry of Defense has released a video showing a variety of captured Ukrainian kit being put into use by Separatist forces. The video features captured armored vehicles as well as NLAW and Javelin anti-tank weapons. The vehicles may not all be captured from Ukrainian forces, they remain to be verified as the BMP-3s shown may be Russian.
---
5:40PM (EET) – UK Defence Minister Ben Wallace has confirmed that the UK will supply Ukraine with Starstreak short range air defense systems. Telling BBC that "We are supplying them – they will go into theatre." it was originally announced that the UK was examining sending the missiles by Wallace in an address to the UK's Parliament on 9 March.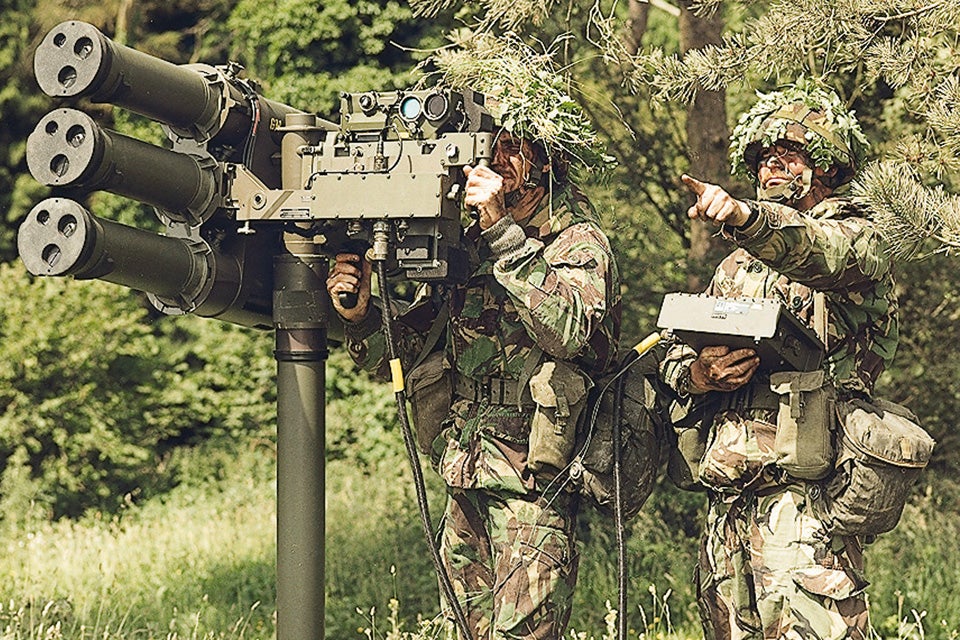 Starstreak is designed to counter threats from very high performance low flying aircraft and fast strikes by attack helicopters. It has a maximum range of 5km and uses a warhead with of 3 dart projectiles which allows multiple hits on the target. The missile can reach speeds of over Mach 3. The pedestal-mounted three tube multiple launcher is relatively heavy, but can be mounted on vehicles.
---
4:50PM (EET) – The Ukrainian Armed Forces have released another ad hoc training video, this time for the Polish Piorun MANPADS.
---
4:05PM (EET) – The Ukrainian Ministry of Defense and military intelligence have claimed that Russian forces are burning the bodies of dead separatist conscripts, including those with Russian passports, in an effort to hide casualty numbers. This serious accusation has not been independently verified.
---
3:45PM (EET) – Ukraine has completed its transition to the EU energy network.
---
3:30PM (EET) – President Zelensky is currently addressing Us Congress. He has so far called for greater sanctions and if not a no fly zone then S-300 missile systems.
---
2:50PM (EET) – OSINT analysts Oryx have confirmed from satellite imagery that Ukrainian artillery strikes on Russian helicopters at Kherson airfield destroyed 15 aircraft.
---
2:10PM (EET) – The UK Ministry of Defence has released an updated version of thier situation map for Ukraine. It highlights Russian efforts around Kyiv and in the south.
---
1:25PM (EET) – Presidential advisor Mikhail Podoylak has shared Ukraine's goals for a security agreement. Ukraine seeks a "rigid agreement with a number of guarantor states undertaking clear legal obligations to actively prevent attacks on Ukraine."
The key requests of the guarantors are: if attacked they immediately supply weapons, have an active role and establish a No Fly Zone.
---
1:05PM (EET) – Jim Sciutto, of CNN, reports that the US and NATO will send medium range air defense system to Ukraine.
---
12:55PM (EET) – NATO have announced that they are expanding their presence in eastern Europe with a surge of 100,000 US troops and raised alert levels across the alliance.
---
11:20AM (EET) – Ukraine's Mission to the EU has released a photo from the meetings with the Prime Ministers of Poland, Slovenia and the Czech Republic.
---
10:48AM (EET) – The Institute for the Study of War suggests that "Russian forces have not conducted simultaneous attacks along their multiple axes of advance across Ukraine since March 4." They also note in their latest report that company and Battalion-sized attacks appear to be the limit of Russian forces in the north's capabilities. In the south they are making slow but steady progress.
---
10:28AM (EET) – The Ukrainian Ministry of Defense has shared an update on Russian losses claiming 13,800 Russian casualties, 430 tanks, 70 MLRS and 108 helicopters. These claims have not been independently verified.
---
9:15AM (EET) – Last night President Zelensky said that: "The price for this war against Ukraine must be extremely painful for Russia. This pressure is a task for all Ukrainians at home & abroad, as well as for all friends & partners of our country. Everyone in the world must take a moral stand. Not only the state, but also companies." Yesterday, Ukraine's foreign minister estimated it would cost $800 billion to repair the damage caused by the war so far.
---
9:10AM (EET) – The UK Ministry of Defence released an update focused on Russia efforts, at home and abroad, to bolster their forces in Ukraine.