Initial Batch of Five Rafale Jets Underway to India
The first batch of a total of 36 Rafale fighter jets procured by India, in a controversy-mired, multi-billion dollar deal, are making their way to India. Four years after the deal was agreed the first French fighter jets took off on the 27th July, making a stop at the Dhafra Airbase in the UAE, where France operates its own military settlement.
The multi-role fighter jets took off from Marignac airbase, situated in the coastal city of Bordeaux. After a trip of almost 7,000 kilometers, they are expected to land at Ambala Airbase, Northern India, on the 29th, according to Indian officials.

The $9.4 billion deal was scrutinized by opposition leaders in India, accusing the signatory parties of price escalation and favoritism. The supreme court of India dismissed all petitions late last year.

The five jets, piloted by Indian pilots and performing mid-air refuelling, will be landing roughly 200 kilometers (124.3 miles) from the Chinese border amidst intense border clashes that threaten to send the two Asian giants into military conflict.

The delivery phase of the aircraft ordered in late 2016 began officially back in October of last year when Indian mechanics and pilots arrived in France for training.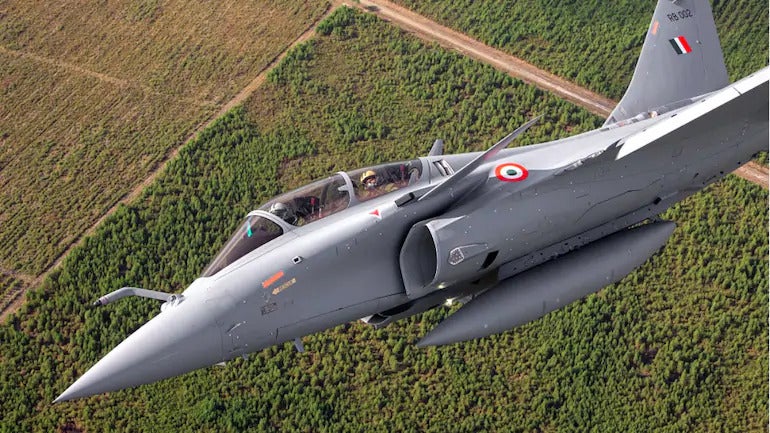 "Delivery of 10 aircraft has been completed on schedule. Five will stay back in France for training mission. The delivery of all 36 aircraft will be completed on schedule by the end of 2021," the Indian embassy in Paris said in a statement.

"I am extremely impressed by the efficiency and unfailing determination of the Indian Air Force and Indian Ministry of Defence," Dassault Aviation CEO, Eric Trappier, said in a statement, adding that they were able to "rapidly master all aspects of the Rafale in order to reinforce Indian sovereignty and contribute to the protection and security of the Indian people" despite the COVID-19 pandemic.
Update
The flight of Rafale have now (at approximately 1700hrs local time, 29 July) landed at Air Force Station Ambala, in Haryana, in northern India.