Pakistan Purchases 25 J-10C Multi-Role Fighter Jets from China
On Wednesday, December 29, Pakistani Interior Minister Sheikh Rashid Ahmed verified long-standing rumors and reports, stating that 25 Chinese-made J-10C multirole fighters were purchased at a public ceremony in Rawalpindi, which is located between Punjab and Azad Kashmir.
The first of the aircraft to be acquired from China will be put into service as early as March 2022, according to Pakistan's Interior Minister Sheikh Rasheed, and will fly as part of Pakistan's National Day on March 23. Pakistan's Interior Minister further stated that the acquisition of J-10 fighter aircraft is a direct response to India's Air Force's purchase of 36 Rafale fighter jets for $9.4 billion from France-based Dassault Aviation in September 2016.
Pakistan's air force currently consists of the F-16, the JF-17 Thunder, manufactured jointly by Pakistan Aviation Complex and China Chengdu Aircraft Corporation, as well as the Dassault Mirage III and Mirage 5, which have been in service for more than 50 years. Pakistan decided to acquire the J-10C aircraft in December of last year after Pakistani experts had the opportunity to closely observe the aircraft during the Shaheen 9 exercise, which is held every year in both countries alternately to improve the level of real-world combat training and strengthen practical cooperation between the two air forces.
The J-10C is an improved version of the Chengdu Aircraft Research Institute's J-10A single-engine multirole fighter, also known as the Vigorous Dragon. The main focus of this fighter's improvement is the electronic system. The J-10A is equipped with a flat-pulse Doppler radar, while the J-10C is equipped with an Active Electronically Scanned Array (AESA) radar.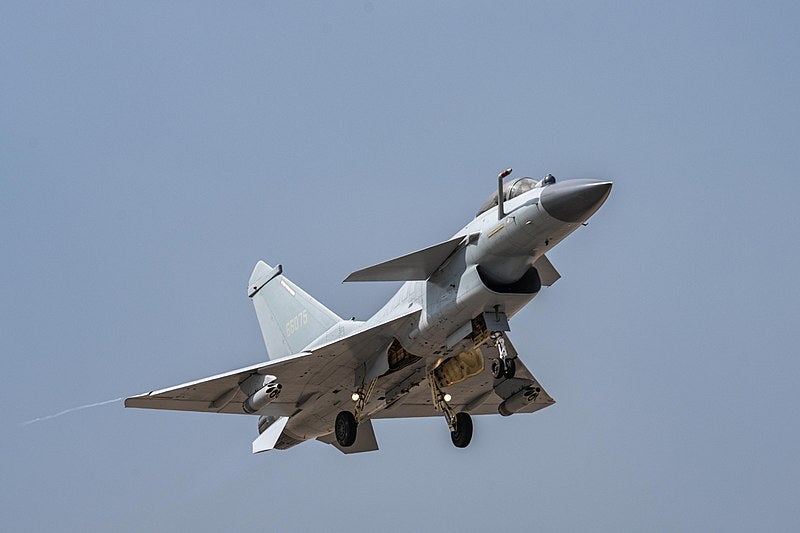 The canard-design, delta-wing aircraft, which entered service in April 2018, has a fly-by-wire flight system. In contrast to conventional aircraft, the surfaces used for transport or control at the front of this fixed-wing aircraft type, where the main carrier wings are at the back and the horizontal stabilization is in front, are referred to as canards. The J-10C is 15.49 meters long and has a wingspan of 9.75 meters with a curb weight of 8,850 kg. It has a 3,700-kilometer range and stands out with a top speed of Mach 2.2 (2,400 km/h).
The aircraft, which was originally powered by the Russian Lulica Saturn Research and Production Consortium's AL-31FN engine, a fourth-generation afterburner turbofan engine specially developed for the Chinese J-10 fighter, is now powered by the People's Republic of China's Shenyang WS-10B turbofan engine, which is also used in the J-11B, J-15, J-16, and J-20 aircraft.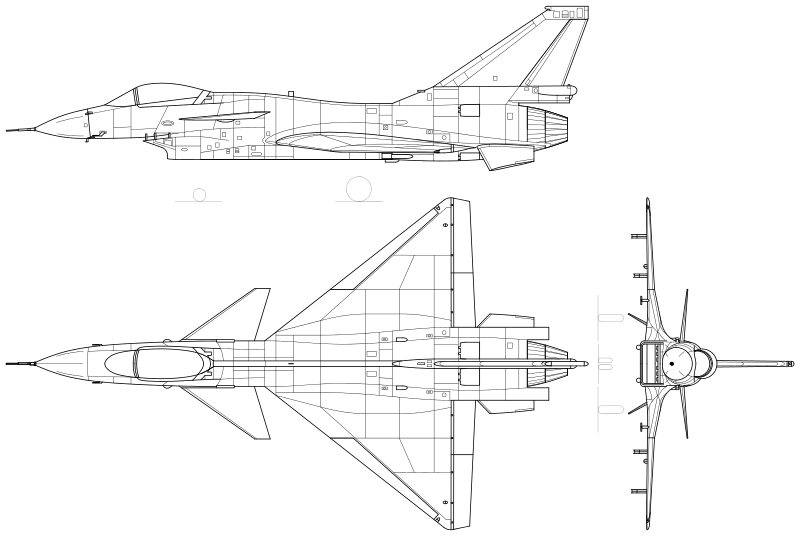 There are 11 external fixed points on J-10. The Chinese-made Python 3 PL-8, P-11, PL-12, and PL-15 long-range air-to-air missiles, which can reply to the Meteor long-range air-to-air missiles aboard the Rafale, can be utilized on the outer wing stations. The aircraft may also carry a variety of weapons, including the Russian Vympel R-73 (AA-11 Archer) and R-77 air-to-air missiles (AA-12).