LIVE UPDATES: War In Ukraine (Day 14)
It is now two weeks since the illegal Russian invasion of Ukraine began. Yesterday saw Russian advances on the edge of Kyiv and pushes North from the Donbas and up from Kherson but Maruipol continue to hold out in on the souther Azov Sea coast. The UN reported that 1.7 million refugees have now fled Ukraine.
Ukraine has announced that within a week it will be attached to the EU's energy transmission network, giving if further energy independence from Russia. Ukrainian pressure for a no fly zone and greater support continued. Poland unilaterally announced it was willing to transfer it's MiG-29s to US control, ostensibly for use by Ukraine. The Pentagon, however, poured cold water on the suggestion, saying they did not feel it was tenable. Read our full story on this here.
Yesterday, we shared our in-depth breakdown of all of the anti-armor weapons that NATO and Western countries have transferred to Ukraine, you can read that here.
If you missed our coverage of the ongoing conflict from yesterday, you can find it here.
This feed timestamps using local Eastern European Time (EET).
---
Updates:
5:30AM (EET) – BREAKING: The US House of Representatives has passed a $1.5 trillion bill to fund the US government through the end of September. This bill also included a $13.6 billion provision for emergency aid to Ukraine. The aim of the appropriation is described as: "to support the Ukrainian people and defend global democracy in the wake of Russia's unprovoked attack on Ukraine."
$6.528 billion of the emergency funding will go to the Department of Defense, of that $3.028 billion will be allocated to US European Command operations mission support, the deployment of personnel to the region, and intelligence support. A further $3.5 billion will be used to replenish US stocks of equipment sent to Ukraine through drawdown.
The Department of State will be allocated $3.972 billion with $1.4 billion for Migration and Refugee Assistance "to provide humanitarian support for refugee outflows from Ukraine." $1.12 billion will be used to assist Europe, Eurasia and Central Asia to "flexibly respond to either macroeconomic needs in Ukraine or needs in neighboring countries." The rest is earmarked for various funds and programs to support the region economically.
The U.S. Agency for International Development (USAID) has been allotted $2.795 billion for "International Disaster Assistance to provide emergency food assistance, health care, and urgent support for vulnerable populations and communities inside Ukraine and in the region." A further $120 million for 'Transition Initiatives' to provide support for "public messaging and engagement, support activists, journalists, and independent media, and promote accountability for Russian human rights violations."
$25 million will be spent on combatting disinformation and maintaining communication links to independent information for Ukraine. Finally, $8 million has been allocated between the Department of State Inspector General and the USAID Inspector General to oversee the nearly $14 billion in emergency funding.
---
1:40AM (EET) – Since the war began two weeks ago corporations, with their public images in mind, joined the international sanctions levied against Russia and as of 8 March, over 300 companies have withdrawn from Russia. Read our full story here.
---
1:20AM (EET) – The Institute for the Study of War has released its updated operational map and situation report. It shows claimed Ukrainian counter-offensives and observed protests in Russian-occupied territory. They believe that Russian forces have renewed operations to surround Kyiv, though not on a large scale. They anticipate that Russia is unlikely to attempt to seize Kharkiv in the east in the next few days, but will probably continue efforts to encircle the city.
---
12:40AM (EET) – The Pentagon has confirmed that Russia has fired approximately 710 missiles into Ukraine in the past two weeks. The running figure includes cruise and long and short range ballistic missiles.
---
12:09AM (EET) – The UN Secretary General Antonia Guterres has condemned Russia's air attack on the children's hospital in Mariupol earlier today:
---
11:30PM (EET) – Pentagon Spokesman John Kirby outlined the reasons the US are reluctant to facilitate Poland's offer of transferring MiG-29 aircraft to Ukraine. In summary he explained that the US does not believe they would add additional capability to off-set the risk of potentially escalating the conflict to a wider European war.
He also noted that the Ukrainian air force is currently operating several squadrons of "fully mission-capable aircraft". This gives us our first, albeit vague, indication of the condition of the Ukrainian air force. He thanked the Poles and said "we are grateful for the superb support and co-operation of our Polish allies… but at this time we believe the provision of additional fighter aircraft provides little increased capability at high risk."

Kirby's full remarks are in the video below:
---
8:20PM (EET) – The British Ministry of Defence reports that the Russian Ministry of Defense has confirmed the use of its TOS-1A thermobaric multiple rocket launcher system. Sharing a video on how the weapon works and when it can be use according to the laws of war.
---
9:20PM (EET) – The Ukrainian Parliament has shared an info-graphic calling on civilians to report sightings of Russian air defense, electronic warfare and radar vehicles. This follows the similar post from the Ministry of Defense earlier today (see 7:15PM). This perhaps suggests that the Ukrainian Armed forces are encountering Russian electronic warfare measures and are seeking to eliminate the threat.
---
9:05PM (EET) – Mike Eckel, a senior correspondent at Radio Free Europe, has shared some of the latest Maxar satellite imagery. The before and after images illustrate the damage on the ground.
---
8:54PM (EET) – Jack Detsch, a National Security reporter with FP, reports that US defense officials have suggested that Russian forces have advanced in the suburbs of Kharkiv, Ukraine's besieged second city.
---
8:20PM (EET) – The Ukrainian Ministry of Defense has shared an update on the on the ground as of 6PM local time. The update has little to say other than Ukrainian forces are holding the line but at the statement intriguingly adds that a survey of Belarusian troops has shown they are unready to participate in the war in Ukraine. It is not stated how Ukraine got hold of the alleged results, the statement reads:
"an internal anonymous survey was conducted in the Armed Forces of the Republic of Belarus on March 8, 2022 regarding their readiness to participate in combat actions on the side of the Russian Armed Forces. The results show that the vast majority of the personnel are not ready to participate in the war against Ukraine."
The veracity of these claims are difficult to confirm and have not yet been independently verified.
---
7:28PM (EET) – Submunitions photographed in Mykolaiv, fired from a BM-27 Uragan multiple launch rocket system.
---
7:15PM (EET) – The Ukrainian Ministry of Defense has shared an info-graphic showing a variety of Russian electronic warfare assets. The post on twitter said: "The next priority goal is the Russian electronic warfare and electronic reconnaissance systems. Now the war depends a lot on modern technologies. Russia's EW and PER systems must be destroyed. This will significantly weaken Russian troops and provide an advantage for our soldiers." The graphic essentially seeks to advise troops and Territorial Defense Force volunteers to remain vigilant for these priority vehicles.
---
6:40PM (EET) – French newspaper Le Monde has reported that the French Government have transferred a limited number of MILAN anti-tank guided missiles along with other military aid. Le Monde quote a diplomatic source as suggesting 'a few dozen' MILAN 2 systems had been sent.
On 1 March Florence Parly, Minister for the Armed Forces, said: "I cannot give the details here. Be aware, however, that we are not only talking about protective equipment and fuels, but also about missiles and ammunition."
Read our breakdown of the anti-armour weapons transferred to Ukraine so far here.
---
5:24PM (EET) – President Zelensky has shared video, which appears to be but is yet to be verified, of the wreckage of a maternity hospital heavily damaged by Russian shelling in Mariupol. He makes another direct call on the West to 'close the sky'.
---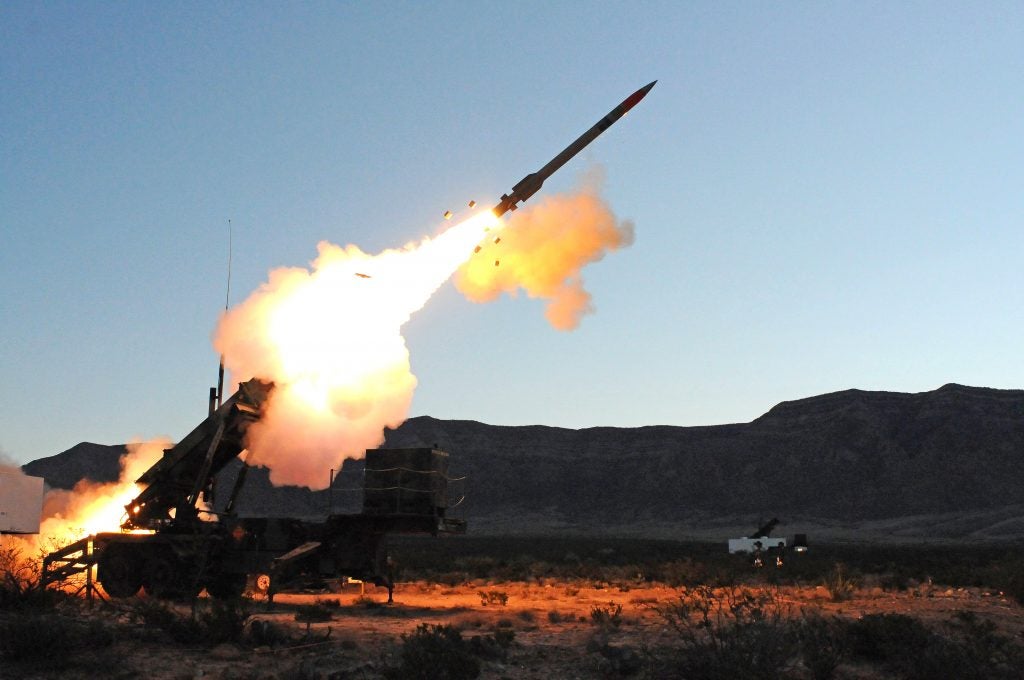 4:48PM (EET) – US Army European Command has confirmed the deployment of two Patriot missile air defense batteries to bolster Poland's air defense capabilities. Read our full story here.
---
3:55PM (EET) – Nathan Ruser, an ASPI Cyber Centre researcher, has shared his updated situation map. He notes that the main development of the previous 24hrs is Russian forces from the east are nearing a link up with forces pushing from Donbas. As with all the maps we share, take them as best estimates of what the situation looks like, from open source intelligence (OSINT) sources it is impossible to assemble a complete picture.
---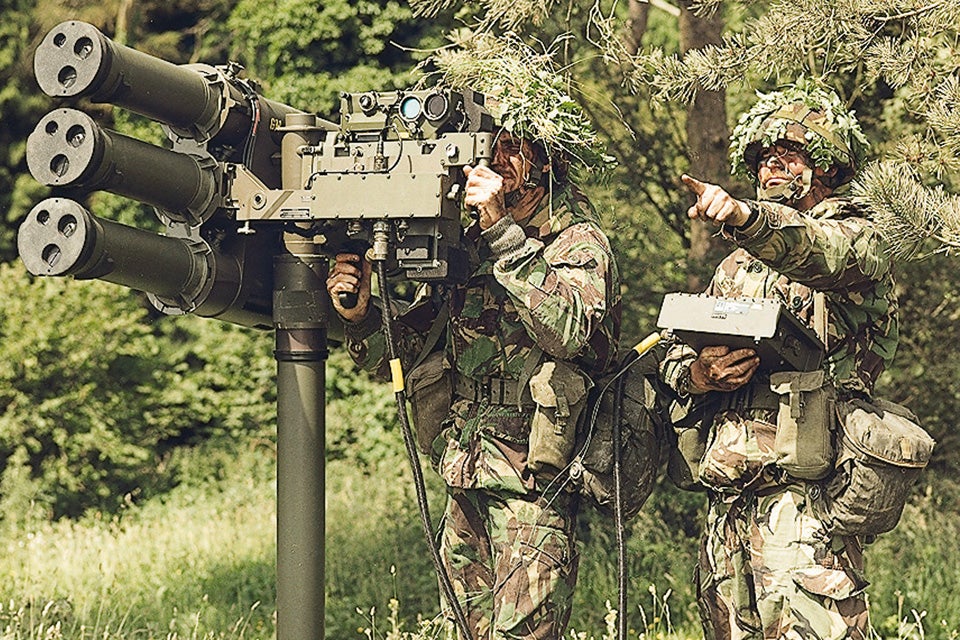 3:25PM (EET) – The UK Defence Secretary Ben Wallace has announced that the UK is considering supplying Starstreak, the British Army's high Velocity, short range, man portable anti aircraft missiles to Ukraine.
Wallace said the UK government had "taken the decision to explore the donation of Starstreak high-velocity manned portable anti-air missiles. We believe that this system will remain within the definition of defensive weapons but will allow the Ukrainian force to better defend their skies."
Starstreak is designed to counter threats from very high performance low flying aircraft and fast strikes by attack helicopters. It has a maximum range of 5km and uses a warhead with of 3 dart projectiles which allows multiple hits on the target. The missile can reach speeds of over Mach 3. The pedestal-mounted three tube multiple launcher is relatively heavy, but can be mounted on vehicles.
Wallace also confirmed that the UK have transferred 3,617 NLAW anti-tank weapons, with more to follow. He also voices support for Poland's decision to transfer the MiG-29s.
Read our breakdown of the anti-armour weapons sent to Ukraine so far here.
---
2:40PM (EET) – OSINT analysts Oryx have updated their verified list of Russian losses. These include:
1x T-80U (abandoned)
1x T-72 Obr. 1989 (captured)
1x BMP-2 IFV (captured)
1x BTR-80 APC (captured)
1x 120mm 2B11/2S12A (captured)
1x 120mm 2S9 Nona (captured)
1x 9K33 Osa SAM system (abandoned)
---
2:10PM (EET) – The UK Ministry of Defence has released its updated map of the situation on the ground. The map, however, its quite basic and does not show much of the nuance of the conflict on the ground.
1:50PM (EET) – Filippo Grandi, UNHCR High Commissioner, has said: "This is the fastest growing refugee crisis in Europe since World War II." As the number of refugees fleeing Ukraine passes 2 million.
---
1:55PM (EET) – President of the EU Commission, Ursula von der Leyen, has announced further sanctions aimed at Russia:
---
1:26PM (EET) – Pax, the Netherlands' largest peace organisation, have published a report into the environmental and public health impacts of the conflict. Mapping where ammunition depots and fuel dumps have been destroyed, where nuclear infrastructure has been at risk, marine pollution in the Black Sea and damage to dangerous industry.
---
12:50PM (EET) – Sergii Marchenko, Ukrainian Minister of Finance, has announced a list of goods which are automatically recognized as humanitarian aid and are not subject to import taxes. These include: "military goods, excisable fuels and lubricants, cars, aircraft, ships, goods for construction."
---
12:40PM (EET) – The Ukrainian Parliament has called on Russia to uphold its agreement to create humanitarian corridors.
---
12:30PM (EET) – The Ukrainian Ministry of Defense has shared its daily situation report. It states that Russia is pushing on Mykolaiv in the south and maintaining pressure elsewhere. In the occupied city of Kherson the Russian forces have set up administrative police force, likely made up of Rosgvardiya, and 400 people are reported arrested. Kherson Airport is being used to stage Russian aircraft. Protests against the occupation continue in the city. It is believed that the Russian forces continue to regroup for a fresh offensive around Kyiv.
---
10:50PM (EET) – The UK has announced further measures banning Russian flagged planes from the UK, making it illegal for Russian aircraft to land in the UK and banning export of aviation and space-related goods and technology to Russia.
---
10:20AM (EET) – Ukraine's Defense Minister Oleksii Reznikov has released a statement requesting Ukrainians refrain from discussing and sharing news about the weapons being imported to Ukraine from the West. The statement said: "I urge you not to share information, concerning weapons procurements, provided to our country by the other states. Please, do not comment on this data, that is an outmost authority of the officials." this may be in reference to the ongoing debacle surrounding the transfer of Polish MiG-29s which we reported on yesterday.
---
9:50AM (EET) – The Russian Foreign Ministry posted some captured Ukraine documents discussing Ukrainian National Guard positions in Donbas. Russia claims the documents prove Ukraine's intention to attack the Separatist regions, thus justifying their invasion. The documents, however, do not appear to discuss offensive actions. It is seemingly an unsophisticated attempt at misinformation.
---
9:30AM (EET) – The Ukrainian Ministry of Defense has shared an update on Russian losses: More than 12,000 casualties, 317 tanks, 1070 AFVs, 120 artillery systems, 28 anti-aircraft systems, 49 aircraft, and 482 vehicles. These claims have not been independently verified.
---