UPDATES: War In Ukraine (Day 13)
As we enter the 13th day of the conflict the situation on the ground, as far as we can understand it, remains fairly static with the major cities still in Ukrainian hands but with heavy fighting taking place around Mariupol, Kharkiv and Summy. There are reports that Ukrainian forces have targeted the large convoy north east of Kyiv while Russian forces continue to probe in the south around Mykolaiv.
Overnight the World Bank released $700 million in emergency financial aid to Ukraine and the Ukrainian government continues its calls to the international community for greater assistance.
The US has reportedly provided some 19,000 missiles to Ukraine so far, with 17,000 of those being anti-armor along with 2,000 Stingers, according to US officials. There is visual OSINT evidence that many of the Western small arms and anti-tank weapons transferred in the last 7 days are now arriving at the front lines.
If you missed our coverage of the ongoing conflict from yesterday, you can find it here.
This feed timestamps using local Eastern European Time (EET).

---
Updates:
1:16AM (EET) – The US Department of Defence has released a statement on Poland's offer to transfer its MiG-29s, the Pentagon "does not believe Poland's proposal is a tenable one." The statement in full:

"We are now in contact with the Polish government following the statement issued today.  As we have said, the decision about whether to transfer Polish-owned planes to Ukraine is ultimately one for the Polish government.  We will continue consulting with our Allies and partners about our ongoing security assistance to Ukraine, because, in fact, Poland's proposal shows just some of the complexities this issue presents. The prospect of fighter jets "at the disposal of the Government of the United States of America" departing from a U.S./NATO base in Germany to fly into airspace that is contested with Russia over Ukraine raises serious concerns for the entire NATO alliance.  It is simply not clear to us that there is a substantive rationale for it.  We will continue to consult with Poland and our other NATO allies about this issue and the difficult logistical challenges it presents, but we do not believe Poland's proposal is a tenable one."
---
11:40PM (EET) – The Institute for the Study of War (with Critical Threat) has shared their latest appreciation of the situation showing Russian advances on the edge of Kyiv and pushes North from the Donbas and up from Kherson.
---
10:35PM (EET) – OSINT analysts Oryx have updated their list of verified Russian loses.
---
9:32PM (EET) – BREAKING: Poland have confirmed that they are willing to release all MiG-29 fighters for transfer to the Ukrainian Air Force. This would represent a major increase in combat power for the Ukrainian Air Force.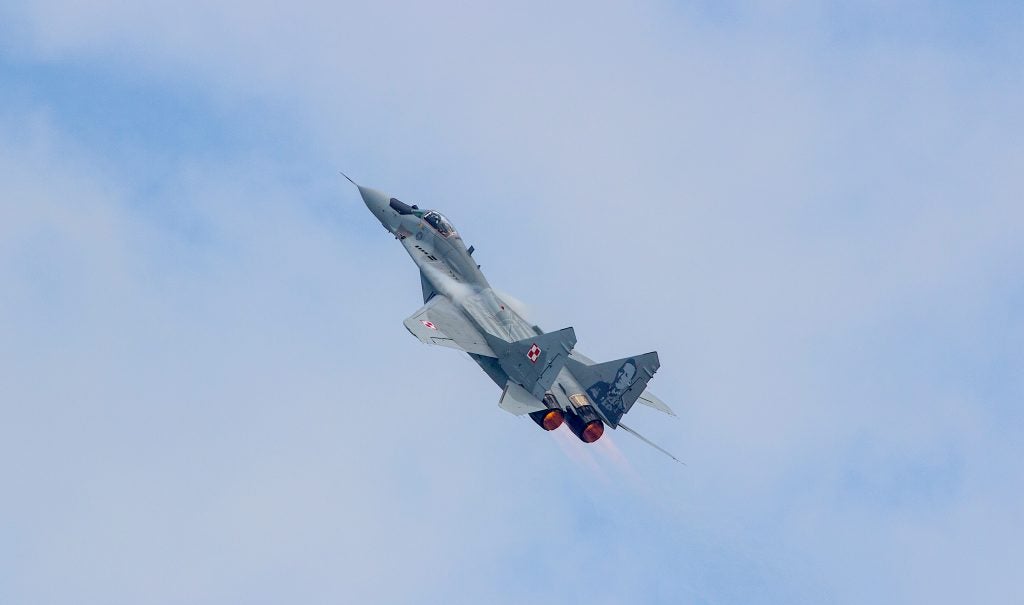 Here is the Polish government's statement in full:
"The authorities of the Republic of Poland, after consultations with the President and the Government of the Republic of Poland, are ready to immediately transfer all their MIG-29 planes free of charge to the base in Ramstein [in Ramstein-Miesenbach, Germany] and place them at the disposal of the Government of the United States of America.

At the same time, Poland is asking the United States of America to provide it with used aircraft with similar operational capabilities.
Poland is ready to immediately agree on the terms of purchase of these machines.

The Polish government also asks other NATO countries – owners of MIG-29 planes – to act in a similar way."
The MiG-29 has been in service with the Polish Air Force for nearly three decades. There are believed to be between 24 and 28 operational aircraft which, if an agreement is reached, will potentially be replaced in the near-term by surplus F-16s, which Poland already operate. The Polish aircraft represent the most capable of the NATO nation-operated MiG-29s. The other nations, alluded to in the Polish statement, include Slovakia and Bulgaria. Read our full article on the transfer of the MiG-29s from Albert Lee here.
---
9:20PM (EET) – Following moves from the UK and US earlier today, the EU has announced measured to "reduce EU demand for Russian gas by two thirds before the end of the year." Commission President Ursula von der Leyen said: "We must become independent from Russian oil, coal and gas. We simply cannot rely on a supplier who explicitly threatens us." Measures will include diversifying oil/gas sources, increasing energy efficiency and investing further in renewable energy sources.
---
9:10PM (EET) – Ukraine's Energy Minister Herman Halushchenko has announced that Ukraine expects to join the EU's power transmission system, ENTSO – E, within a week. Currently Ukraine is part of a power transmission system that includes Russia and Belarus. The move will give Ukraine greater energy independence. "Now the technical preparation for synchronization is coming to an end . It should be completed within the next few days . We expect our accession to take place in the coming week," said the Minister.
---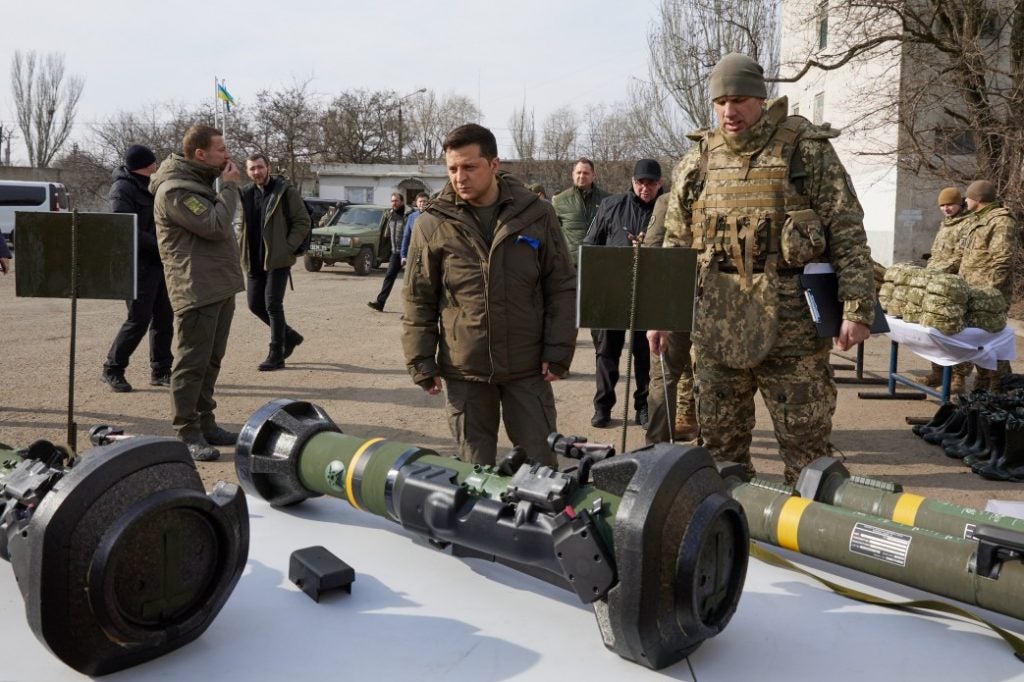 7:10PM (EET) – Rundown: Western Anti-Tank Weapons For Ukraine
Since the Russian invasion began on 24 February, Ukraine has been promised a plethora of infantry anti-tank weapons. More than half a dozen Western nations have pledged to send anti-tank weapons specifically, while others have promised other lethal and non-lethal aid. In our latest article we break down the anti-armour weapons which have been promised and sent to Ukraine from Western nations. Everything from Spanish C-90s to British NLAWs, US Javelins to German Panzerfaust 3s. Read it here.
---
6PM (EET) – Lt. Gen. Scott D. Berrier, director of the US Defence Intelligence Agency, has told US Congress, during an open hearing, that it is estimated that between 2,000 and 4,000 Russian soldiers have been killed on operations in Russia.
During the same hearing CIA Director William Burns told Congress that Putin is 'angry and frustrated right now. He is likely to double down' and pursue a campaign of attrition against the Ukrainian military with no regard for civilian casualties. Burns believes Putin has 'no sustainable political endgame.'
---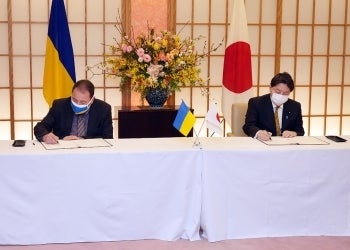 5:25PM (EET) – The Ukrainian Ambassador to Japan, Sergiy Korsunsky, signed a memorandum of understanding with the Japanese government today for the transfer of body armor, helmets, cold weather clothing, medicines, cameras, rations, sanitary materials and generators. The Japanese government's press release did not give any indication of quantities to be transferred but the aid is defensive in nature, in line with Japan's policies. The press release stated "Our country [Japan] is with the Ukrainian people who work hard to protect their sovereignty and territory, as well as their homeland and their families."
---
4:28PM (EET) – Both the UK and US have announced efforts to limit the importation of Russian oil/gas. With President Biden announcing a ban. At the same time Reuters reports that Brazil will not take sides in the conflict and will not be imposing bans or sanctions.
4:15PM (EET) – From OSINT sources we continue to see the proliferation of Western anti-armour systems. With the Azov battalion sharing photos and video of Javelin, AT4, and NLAW.
---
3:10PM (EET) – Ukrainian forces using captured Russian armor. The T-80BVM seen in the photograph below represents one of the most advanced tanks now in Ukrainian service.
---
2:40PM (EET) – Roland Oliphant, of the Telegraph, has said cell communications with Mariupol are down after a mobile telecoms mast in the region was destroyed. Information on the fighting around the besieged city has been patchy since the beginning of the war but this will likely exacerbated matters.
---
2:55PM (EET) – Geolocating a war crime. Tom Bullock, an OSINT analyst with Janes, shared the location of footage of a Russian armored fighting vehicle (appears to be a BMP-2) firing on a civilian car, killing an elderly couple on 28 February.
---
2:20PM (EET) – A striking piece of footage showing the firing of an NLAW anti-tank weapon has surfaced, though the date and location it was filmed is unclear, it is the first footage showing the weapon being actively used in the field.
---
1:40PM (EET) – The Ukrainian Foreign Minister Dmytro Kuleba has written an open letter in the Washington Post urging the West to do more, saying: "We cannot allow the mistakes that were made eight decades ago to be repeated. "Never again" means acting before it's too late."
---
12:58PM (EET) – The UN Refugee Agency has now confirmed that some 2 million people had fled Ukraine. An increase of 300,000 in just 36 hours.
---
12:30PM (EET) – The Ukrainian Ministry of Defense has given a situation report which suggests Belarusian forces are beginning to increase their readiness to begin operations again Ukraine. Russian operations continue to be centred on Kyiv, Kharkiv, Chernihiv, Sumy, Mariupol, Mykolayiv. Interestingly, some of the exact units involved are listed. Unsurprisingly the Ukrainian General Staff report no losses. The claims made by the situation report have not yet been independently verified.
---
12:15PM (EET) – The Ukrainian General Staff shared details of the ceasefire and humanitarian corridor to be established in Summy.
---
9:35AM (EET) – The Ukrainian Ministry of Defense has shared a video update on claimed Russian loses. It states that the Russian forces have suffered almost 12 thousand casualties, lost 303 tanks, 1036 armored combat vehicles, 120 artillery systems, 56 MLRS, 27 air defense systems, 48 aircraft, 474 trucks and other vehicles, 60 fuel tanks and 7 UAVs. These figures have not yet been independently verified.
---
9AM (EET) – The UK Ministry of Defence has released several updates overnight noting the Russian efforts to create a narrative around Ukraine making chemical weapons. Meanwhile continued efforts to establish humanitarian corridors fail due to Russian shelling.
---
7:45AM (EET) – Robert Conacher, a data analyst, has compiled a graphic representation of the verified loses collated by OSINT analysts Oryx.
---