Finland, Sweden and Kosovo Draw Closer to NATO Amidst Russian Aggression in Ukraine
Despite joining the European Union in 1995, Sweden and Finland have so far decided to remain outside of NATO. However, it would be unfair to judge these countries as truly "neutral" as they are politically aligned with NATO states and closely cooperate with them militarily. Just three months ago, Finland decided to acquire F-35s to replace its current fleet of American F/A-18 airframes. Both countries are part of NATO's "Partnership for Peace" program, have an "enhanced partnership" with the alliance, and maintain that they have the freedom to join NATO should they feel inclined to do so. Moreover, Russia is the only real military threat they face.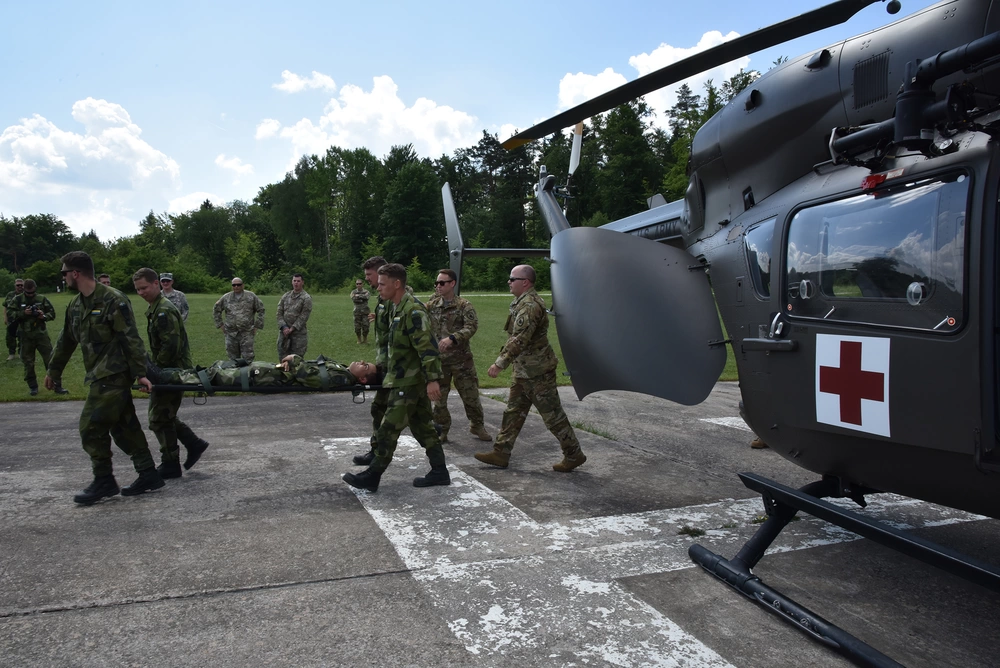 However, following Russia's invasion of Ukraine, the public in the two Nordic states seem to be considering NATO membership more seriously. A new poll from Yle found that for the first time, more than half of Finns support membership. With 53% now in support, the figure has risen sharply since 2017 when but 19% of Finns supported applying to the alliance. Just last year, only a quarter of Finns supported joining. Furthermore, a Finnish internet petition calling for NATO membership launched on 21 February, as tensions rose, surpassed the 50,000 signature threshold which requires that the Finnish parliament consider in the wake of the Russian invasion of Ukraine. By contrast, 2021 polling found that more Swedes support than oppose membership (42% vs 37%) although, including undecided respondents, neither group had a majority. It is likely that opinion has become more supportive of membership following recent developments.
Putin clearly sees the risk of NATO expansion in the North and has threatened "serious military-political consequences" if the nations join. However, this does not seem to have had much, and definitely not the intended, effect on Finland and Sweden. Leaders of both Nordic countries have so far maintained the long-standing policy towards NATO but the changing landscape will, without doubt, force them to consider the "NATO option" anew.
Finnish political parties are set to meet tomorrow (1 March) to discuss Russia's attack on Ukraine and Finland's role in Europe's new power balance. Finland's potential NATO membership will also be discussed according to Finland's Prime Minister Sanna Marin.
Meanwhile Kosovo, which has long sought NATO membership, is taking advantage of the situation by calling for permanent US troop presence and expediating its application to join NATO. The small state, where over 600 Americans are currently stationed, remains unrecognized by Serbia and Russia.
Moreover, Switzerland has agreed to join sanctions against Russia; an unprecedented move considering the nation's longstanding and undisturbed neutrality which has lasted for centuries.