Taiwan Under Pressure as Eyes Turn to Ukraine
While world attention has turned to Ukraine, Taiwan effectively remains under siege with Chinese aircraft continuing their regular incursions into Taiwan's Air Defense Identification Zone (ADIZ). According to Taiwan's Ministry of Defense, 9 Chinese aircraft entered the ADIZ on 24 February, 4 on 25 February and 8 on 26 Februar. Of these 21 planes, 14 were J-16 fighters, 4 were J-11 fighters, and 3 were Y-8 Reconnaissance/Anti-Submarine aircraft.
The invasion of Ukraine brought uncertainty to Taiwan as with American resources and attention directed at NATO and Europe, it may have seemed that a window of opportunity had presented itself for China to militarily "reunify" Taiwan with the mainland.
To alleviate these worries, the US and its allies have continued to demonstrate willingness to defend Taiwan. The Arleigh Burke-class guided-missile destroyer USS Ralph Johnson sailed through the Taiwan Strait on Saturday as part of routine freedom of navigation operations (drawing the regular criticism from China). Moreover, Japan's former Prime Minister Shinzo Abe told Fuji TV this weekend that he believes the US should abandon strategic ambiguity about its willingness to defend Taiwan.
The current Kishida administration has committed itself heavily to sanctioning and punishing Russia for its aggression in Ukraine – something which could be considered unusual for the island nation which has long aimed to peacefully regain the Kuril Islands from Russia. With such a show of resolution by Taiwan's closest allies, and signs that Japan is willing to play an active and confrontational foreign policy role, a strong signal is being sent to China that an assault on Taiwan would not go unpunished.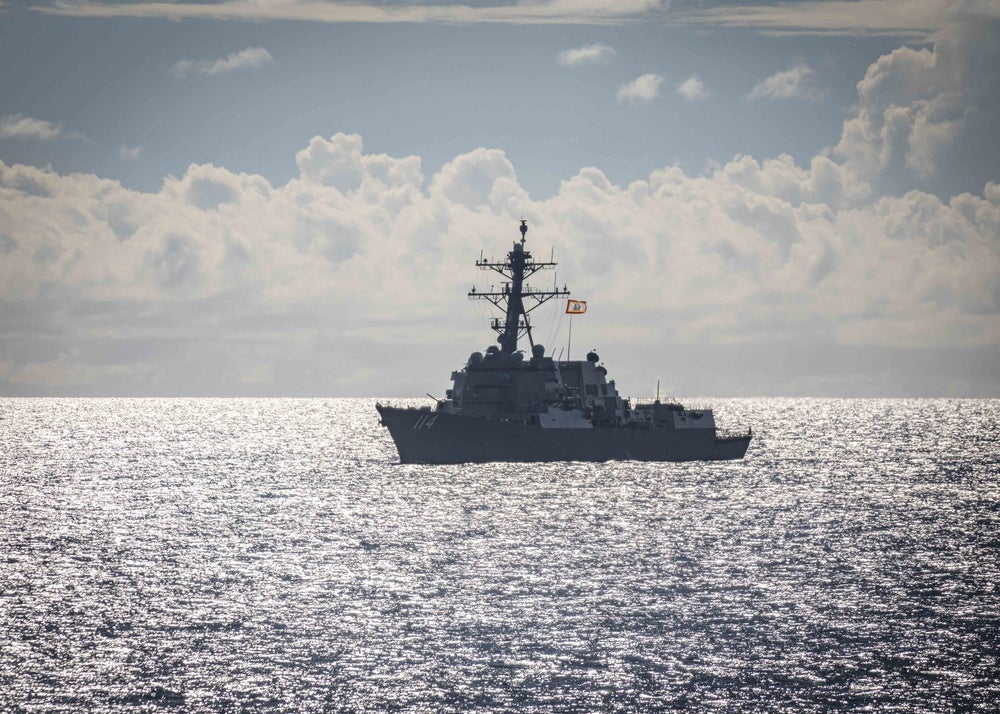 Ukraine's status vis a vis Russia easily lends itself to analogy with Taiwan's relationship with China. This naturally fosters a sense of solidarity with Ukraine in Taiwan.
Both the government and people of Taiwan have responded to the invasion strongly with Taipei seeing major protests in support of Ukraine while the government has committed itself to joining Western sanctions against the Russia Federation.