Bangladesh Receives Fourth Ex-RAF C-130J
Bangladesh received its fourth ex-RAF C-130J on 20 February, during a ceremony held in Dhaka. Newly painted and modernised by Marshall Aerospace, the aircraft joins three other former RAF short-bodied C-130Js in service with the Bangladesh Air Force (BAF). Bangladesh purchased five surplus C-130J C5s from the United Kingdom during early 2018 and late 2019, for an undisclosed sum. The fifth and final aircraft will be delivered to Bangladesh later this year.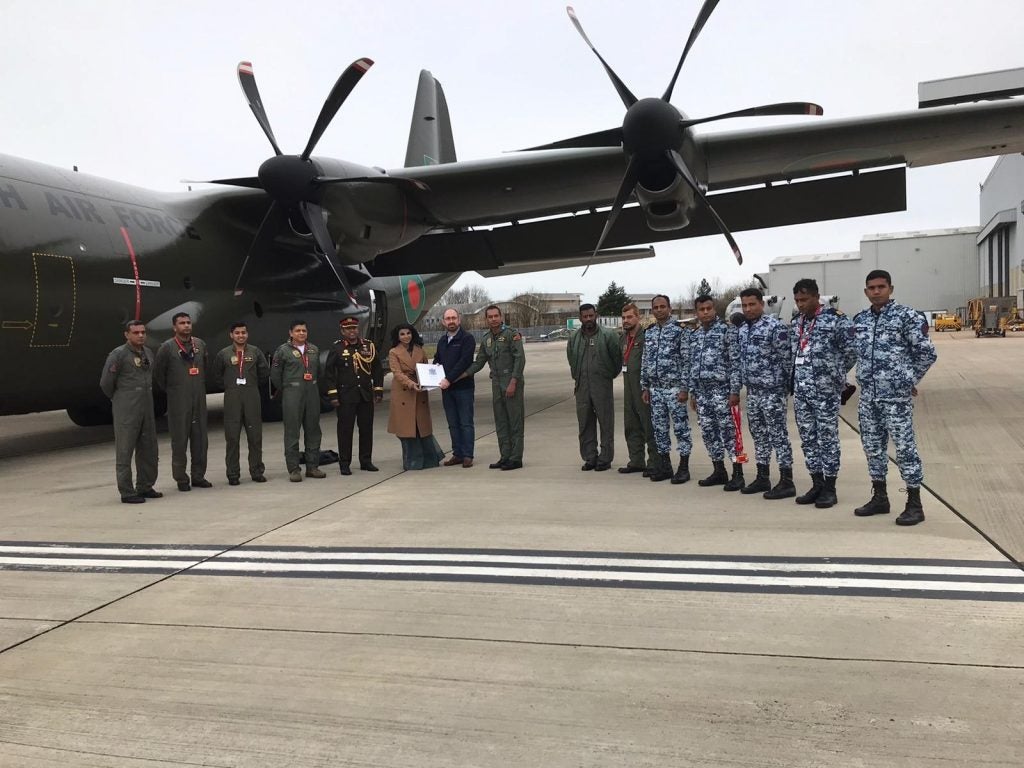 Bangladesh is one of only four Indo-Pacific nations to currently fly the C-130J, alongside Australia, South Korea and India. Indonesia and New Zealand have also ordered the type, with deliveries expected to begin in 2022 and 2024 respectively.
Bangladesh utilises its fixed-wing airlift fleet for a wide range of missions. The most unique likely being the sustainment and support of U.N Peacekeeping operations. Bangladesh is the largest contributor to U.N peacekeeping operations as of 2022, with 6,344 personnel deployed in Africa and the Middle East. BAF C-130s of all models are also key enablers during humanitarian aid and disaster relief (HADR) scenarios, which Bangladesh frequently confronts as one of the nations most susceptible to the impacts of climate change.
Emphasising the importance of both the HADR mission and C-130J to the BAF, during the same week as the newest C-130J arrived, the BAF and U.S Air Force (USAF) were conducting Exercise Cope South 2022. Cope South is a bi-annual, bilateral tactical airlift exercise that emphasises the HADR mission. This year's iteration saw a BAF C-130J team up with a BAF AN-32 and two USAF C-130Js.