PLAAF Increases Taiwan Strait Activity Over PRC National Day Weekend
Taiwan's Ministry of National Defense reports that four People's Liberation Army Air Force J-16 multirole aircraft entered Taiwan's southwestern Air Defense Identification Zone in the evening of October 4. The four aircraft bring the total of PLAAF aircraft tracked intruding into Taiwan's ADIZ on Monday to 56, the largest single-day total of intruding aircraft since the start of public reporting by the Taiwanese government in September 2020.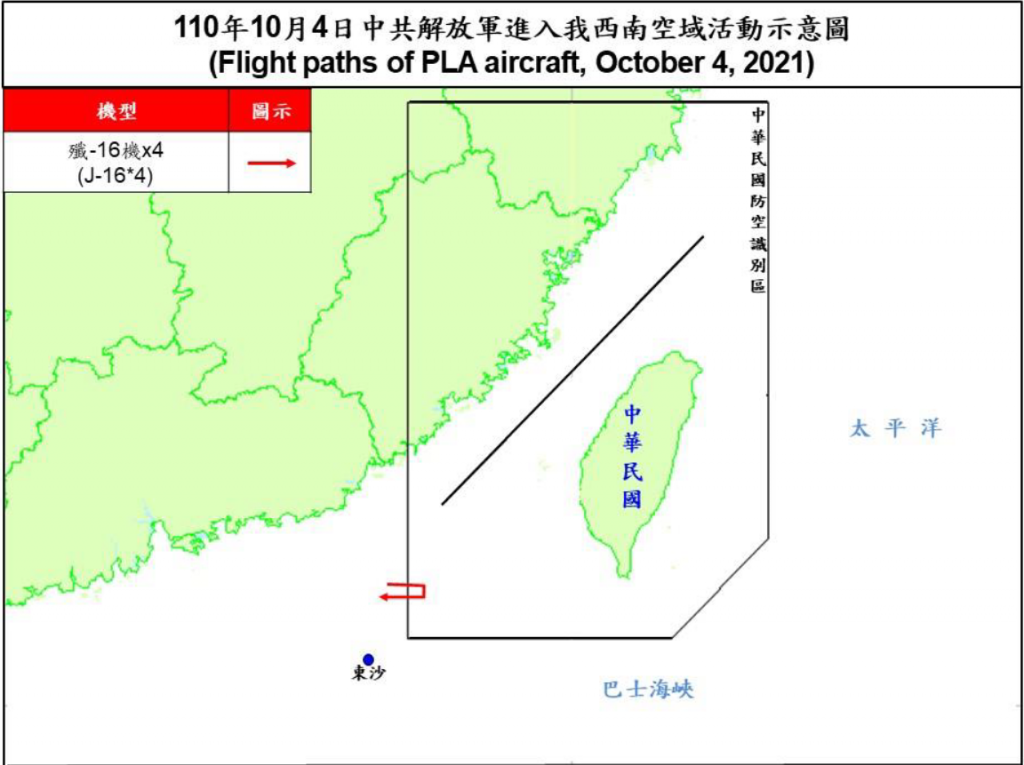 The 52 aircraft reported earlier on Monday were composed of 34 J-16s; two Su-30s; 12 H-6 bombers; two Y-8 anti-submarine warfare aircraft and two KJ-500 airborne early warning and command aircraft. All aircraft involved were tracked flying over waters between Taiwan and the Taiwanese-administered Dongsha Island (also known as Pratas Island). In response to the incursions, ROCAF aircraft on patrol were tasked with monitoring PLAAF aircraft and issuing radio calls urging them to turn back, with surface-to-air missile batteries also tracking the PLAAF aircraft.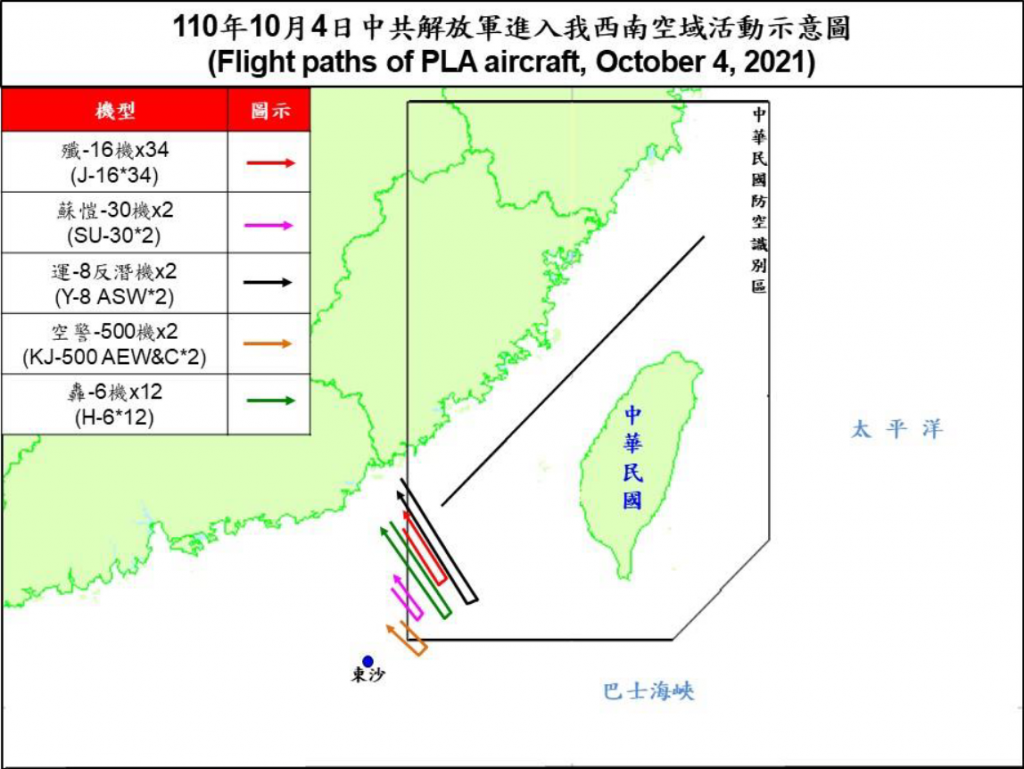 Monday's intrusions follow significantly heightened PLAAF activity in the Taiwan Strait over the weekend, with a record of 38 aircraft entering the Taiwanese ADIZ on October 1 surpassed by 39 the next day. 16 PLAAF aircraft were reported entering the Taiwanese ADIZ on Sunday, with a total of 149 aircraft tracked as of writing.

Speaking to Taiwan's Central News Agency, assistant professor at the National Sun Yat-sen University, Lin Ying-yu, stated that he believed that Taiwan wasn't the sole target of pressure, noting that the UK Carrier Strike Group had passed through the Bashi Strait between Taiwan and Luzon on its way into the South China Sea. Large-scale PLAAF activity, he added, also served as a way for Beijing to flex its muscles knowing that the United Kingdom and allies contributing to the Carrier Strike Group would be watching.

Similarly, retired ROCAF lieutenant general Chang Yan-ting noted that the heightened activity appears to have taken the place of a military parade being held during the National Day of the People's Republic of China on October 1. In addition to signalling to both nationalist sentiment at home and to foreign countries, Beijing's activities, he said to the Central News Agency, also could be psychological warfare against Taiwan's populace.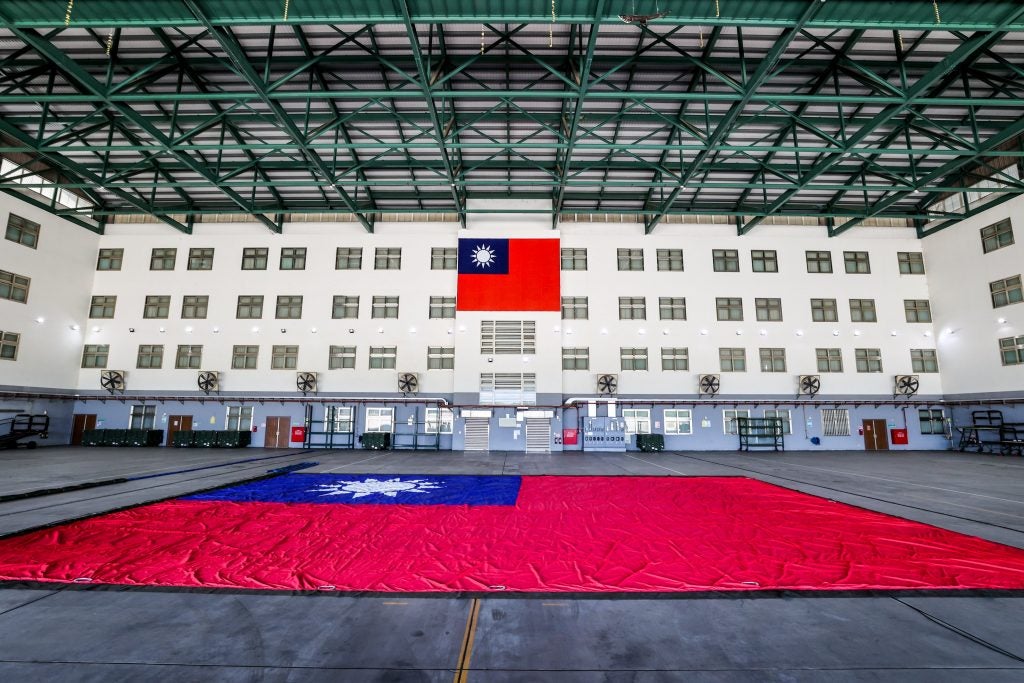 Meanwhile, preparations for Taiwan's own National Day celebrations continue, with October 10 marking the 110th anniversary of the Xinhai Revolution that overthrew the Qing Dynasty and established the Republic of China. Rehearsals for Taiwanese military displays celebrating the anniversary are currently underway, with the Republic of China Army having prepared what it claims is the biggest national flag made yet to commemorate the occasion. The 18 meters long and 12 meters wide flag will be towed by a ROC Army Chinook transport helicopter making a flypast during National Day celebrations.