UPDATES: Russian Advance in Ukraine Slows
Last night Ukraine's President Zelensky warned in a defiant address that Kyiv was under threat and may fall before morning. Kyiv, however, remains in Ukrainian hands
The situation on the ground remains confused and our overall picture of events is incomplete. The situation in the South of Ukraine, around Mariupol, remains unclear but Russian attempts to land airborne forces and push into Kyiv along land routes seem to have failed overnight.
If you missed our coverage of the ongoing conflict from yesterday, you can find it here.
This feed timestamps using local Eastern European Time (EET).
---
Updates:
6:30AM (EET) – The Ukrainian Armed Forces gave a situation report at 6:12AM stating:
"Estimated losses of the enemy are aircraft – 14 units, helicopters – 8 units, tanks – 102 units, BBM – 536 units, guns – 15 units, SAM BUK – 1 unit. More than 3,500 Russian occupiers were killed and nearly 200 were taken prisoner."

(Editor's note: Claims yet to be independently verified)
The situation report went on to describe operations across Ukraine but made no mention of Mariupol which was said to be under heavy assault yesterday with a significant amphibious landing claimed to be under way.
---
9:42AM (EET) – Ukrainian Energy Minister Herman Halyshchenko reports that the Kyiv Hydroelectric Power Plant is back in Ukrainian hands after fighting.
---
10:05AM (EET) – OVD contributor Orion_int has shared a map of bridges destroyed by Ukrainian forces in an effort to slow Russian movements.
---
11:25AM (EET) – President Zelensky has been keeping his social media pages updated on which international leaders he has been speaking to. This morning he spoke with Swiss and Greek leaders as well as discussing aid, sanctions and Ukraine's admission to the European Union with Italy's President Draghi.
Zelensky also says he has spoken to Charles Michael, President of thr European Council. Michael described the Ukrainian people as 'family'.
---
11:40AM (EET) – The Ukrainian Ministry of Defense has claimed to have repelled a small Russian airborne operation in the vicinity of Brody a city in the Lviv Oblast, in western Ukraine.
---
12:25PM (EET) – In a video address President Zelensky told Ukrainians that "we have withstood and successfully repulsed enemy attacks."
---
1:47PM (EET) – Following reports of Russian infiltration groups and continued fighting in urban areas Ukraine has announced a nationwide curfew to begin at 5PM (EET) today and run until Monday.
---
1:46PM (EET) – The Kyiv Independent has shared civilian and military casualty figures released by Ukraine's Ministry of Health:
---
2:10PM (EET) – The Czech Defence Ministry has announced a package of immediate military aid for Ukraine. The Czech government approved the sending 188 million crowns ($8.57 million) worth of weapons and ammunition.
The shipment will include machine guns, assault rifles and other light weapons.
---
3:35PM (EET) – Ukraine's Interior Minister Denys Monastyrskiy has given an update on the number of small arms distributed saying some 25,000 rifles have been distributed.
---
4:10PM (EET) – Yesterday we reported that Ukrainian Territorial Defence Force's had been instructed to make Molotov cocktails. Footage has now emerged of one being thrown at a Russian support truck, allegedly in Sumy.
---
4:15PM (EET) – Ukraine's Ministry of Defense has asked citizens to take down road signs to disorientate Russian forces.
---
4:35PM (EET) – According to the Polish Ministry of Interior and Border Guards over 100,000 Ukrainians have crossed the Polish border since 24 February. They are being relocated to reception centers, food and shelter are provided along with legal help and legalization of their stay as refugees. The number of Refugees is expected to increase.
---
5:00PM (EET) – Head of the Chechen Republic Ramzan Kadyrov has confirmed that Chechen soldiers have been deployed in Ukraine.
---
5:05PM (EET) – Ukraine's Ministry of Defense has claimed that they have captured 'several' tanks near Chernihiv, in northern Ukraine. The tank pictured appears to be a T72B.
---
5:20PM (EET) – Footage of members of the Territorial Defence Force in Ukraine, possibly Kyiv, preparing defences. It appears they have constructed some 'Czech hedgehog' and made some molotov cocktails.
---
5:43PM (EET) – Footage of Ukrainian troops fighting in the North of the country has been shared online, prominently featuring a number of burning vehicles and a Ukrainian soldier with an NLAW. The time and location of the footage has not been confirmed.
Update: 7:20PM (EET) – This footage has been geolocated to Ivankov.
---
6:05PM (EET) – Photographs have surfaced suggesting that the Ukrainian's have captured the commander of the 35th Motorized Rifle Tank Brigade, who according to the photos is a Major Petrovich Shchetkin. Part of the 41st Army, the 35th Motorized Rifle Tank Brigade are believed to be one of the units to have attacked south from Belarus.
---
7:10PM (EET) – Politico reports that Germany has decide to cease blocking the transfer of weapons (lethal aid), which were made in Germany, to Ukraine. This would open the way for military aid from Estonia and the Netherlands who expressed a desire to transfer weapons of German manufacturing origin (which Germany controls the forward sale of). OVD reported on Germany's reluctance to allow the transfer of lethal aid in January.
Additionally, NEXTA reports that Slovakia has stated they will transfer ammunition and fuel to Ukraine.
---
7:25PM (EET) – NATO will stand up a battlegroup in Slovakia in addition to the enhanced readiness battlegroups deployed in the Baltic and Poland.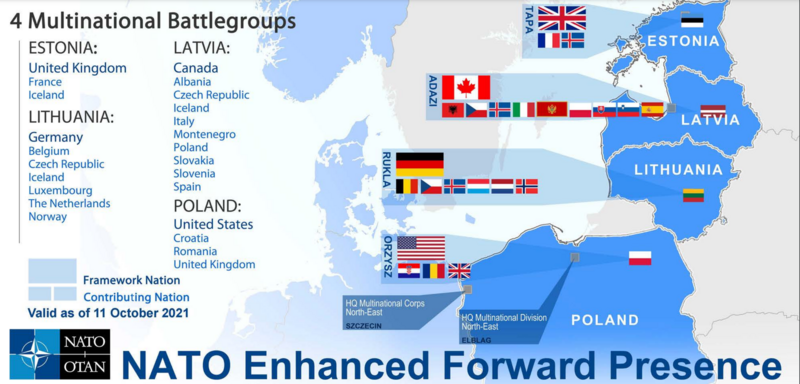 Reuters reports that the battlegroup will be made up of 1,200 troops and a Patriot SAM battery. Slovakia confirmed this on twitter.
---
7:35PM (EET) – Slovakia has confirmed that 10 million litres of diesel, 2.4 million litres of kerosene and 12,000 rounds of 120mm motar ammunition.
---
7:45PM (EET) – Geoffrey van Leeuwen, the defense and foreign advisor to the Dutch Prime Minister has announced earlier today that the Netherlands will supply Ukraine with 200 Stinger anti-aircraft missiles. The Netherlands' Prime Minister Mark Rutte has confirmed this as of 7:20PM (EET), though it sounds from his tweet that the Stingers are ones already promised.
---
UPDATE: The Netherlands Ministry of Defense has published a statement at 8:20PM (EET) with more details on the lethal aid to be sent noting that "50 pieces [launchers] of the Panzerfaust 3 anti-tank weapon with 400 missiles" would be sent along with the 200 Stingers promised. These Panzerfaust 3 are likely weapons which Germany, the manufacturing country, had previously blocked before clearing the way for the transfer today.
---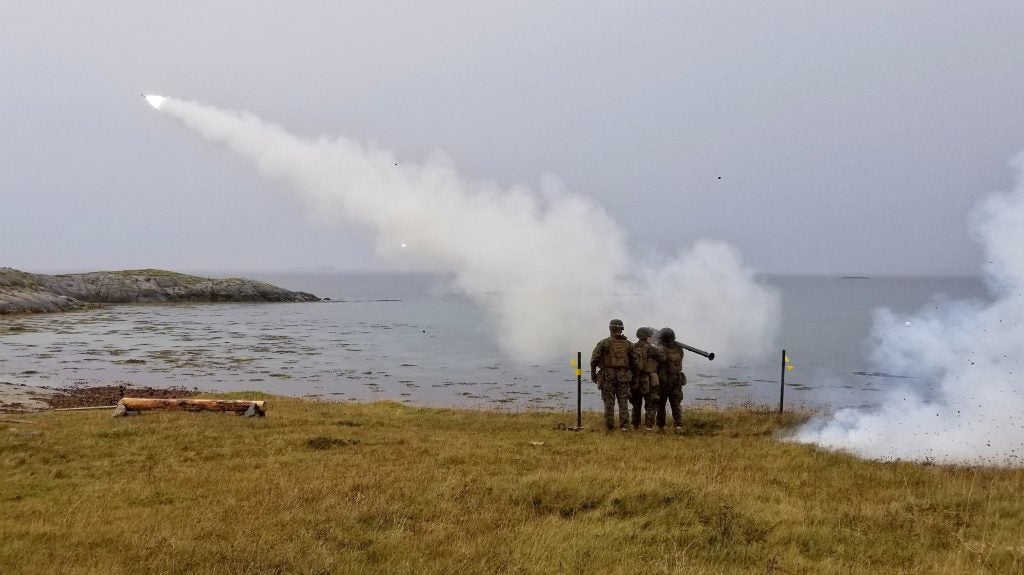 8:10PM (EET) – AFP reports that Germany has promised to send 1,000 anti-tank weapons, and 500 Stinger surface-to-air missiles to Ukraine.
The Bundeswehr operates a variety of infantry anti-tank weapons including MILAN, MELLIS, Panzerfaust 3 and has MBDA Enforcer on order. The most likely weapon to be transfered is the shoulder-fired Panzerfaust 3 which would require minimal training.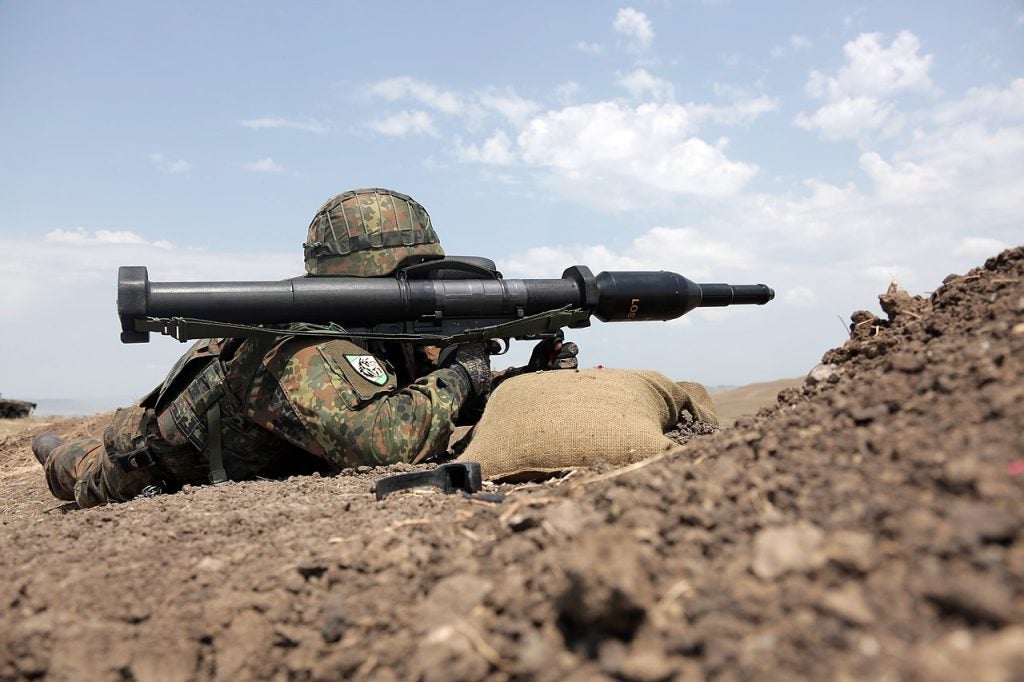 Germany's Chancellor Olaf Scholz says:
"The Russian invasion of Ukraine marks a turning point. It threatens our entire post-war order. In this situation, it is our duty to do our utmost to support Ukraine in defending itself against Vladimir Putin's invading army. Germany stands closely by Ukraine."
---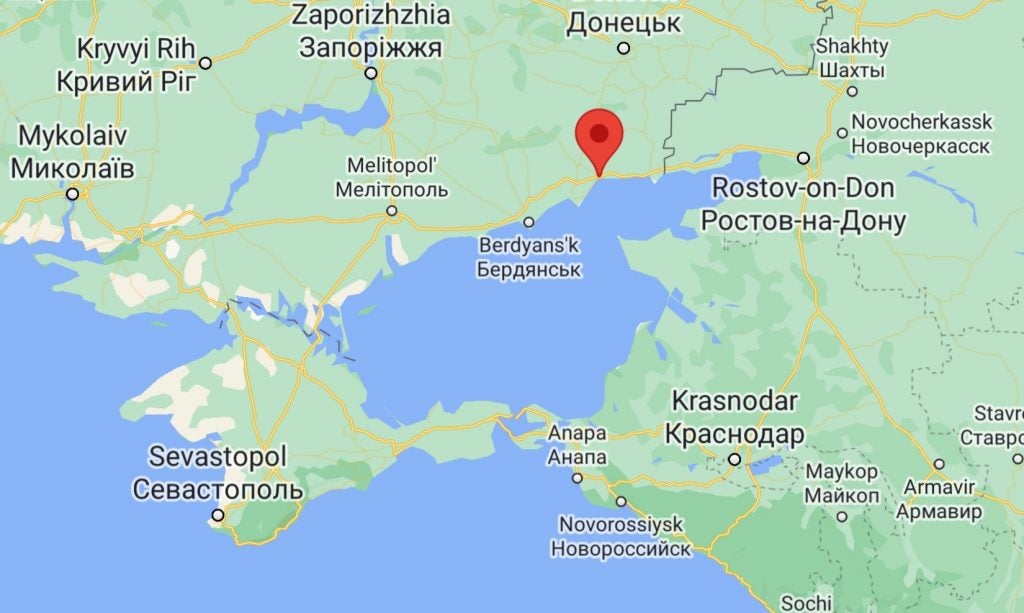 9:00PM (EET) – The situation in the southern Ukrainian city of Mariupol remains unclear. An amphibious landing was said to have occurred yesterday evening but US officials (per VOA) have reportedly said the landing is taking place tonight. Mariupol is a strategically significant port on the Azov Sea coast. Its capture would provide a land bridge to the previously annexed Crimea.
---
9:20PM (EET) – Speaking to sources on the ground in Kyiv preparations for an assault are ongoing. The Territorial Defense Forces are described as 'motivated' but disorganised. Time is being bought for the city by the regular army fighting in the north.
---
9:25PM (EET) – US intelligence reportedly estimates that there are now about 50% of the 175,000-190,000 Russian troops deployed to the conflict inside Ukraine's borders.
---
9:30PM (EET) – Footage of Ukrainian troops toting a pair of NLAW anti-tank weapons has been shared by The Kyiv Independent's Illia Ponomarenko. Filmed earlier today, location unknown.
---
10:05PM (EET) – Ukraine's Ministry of Defense has claimed that Magomed Tushayev, one of Chechen leader Ramzan Kadyrov's top commanders, has been killed in action near Hostomel airport. This is yet to be independently confirmed. It is reported that the Chechen 141st Special Motorized Regiment is attacking the area and is being engaged by Ukraine's elite Alpha Group, a special operations unit.
---
10:40PM (EET) – Christopher Koettl, a visual investigations journalist with the New York Times, has shared some imagery from Hostomel (Antanov) airport showing active fires in the area. Its believed that Ukraine's Alpha Group are active in the area against competent Russian units.
---
11:25PM (EET) – OSINT analysts Oryx have shared an update on confirmed Russian materiel losses.
---
12:15AM (EET) – The Ukrainian Ministry of Defense repeats its claim that 37,000 reservists are now under arms.
---
12:25PM (EET) – A joint statement from the European Commission, France, Germany, Italy, the United Kingdom, Canada, and the United States announces that selected Russian banks will be removed from the SWIFT messaging system saying that "this will ensure that these banks are disconnected from the international financial system and harm their ability to operate globally." This is the initial step in what has long been seen as the 'nuclear option' in terms of economic sanctions.
The announcement continues by stating that "restrictive measures" will be imposed to "prevent the Russian Central Bank from deploying its international reserves in ways that undermine the impact of our sanctions."
---
12:35AM (EET) – Earlier today Mykhailo Fedorov, the Vice Prime Minister of Ukraine, asked Elon Musk via twitter if he could set up Starlink terminals in Ukraine. These low orbit communications satellites enable "video calls, online gaming, streaming, and other high data rate activities" according to Starlink. Tonight, Musk replied telling Mykhailo that "Starlink service is now active in Ukraine. More terminals en route." the Ukrainian Vice PM replied:
---
1:44PM (EET) – The Lithuanian Armed Forces have shared a photograph on twitter of a lethal aid delivery to Ukraine.
---
1:50AM (EET) – The UK's Ministry of Defence has released an intelligence round up noting thst Russia is suffering from logistical issues. While the bulletin is vague thisay be an illusion to issues with fuel which a number of OSINT accounts have highlighted today.
---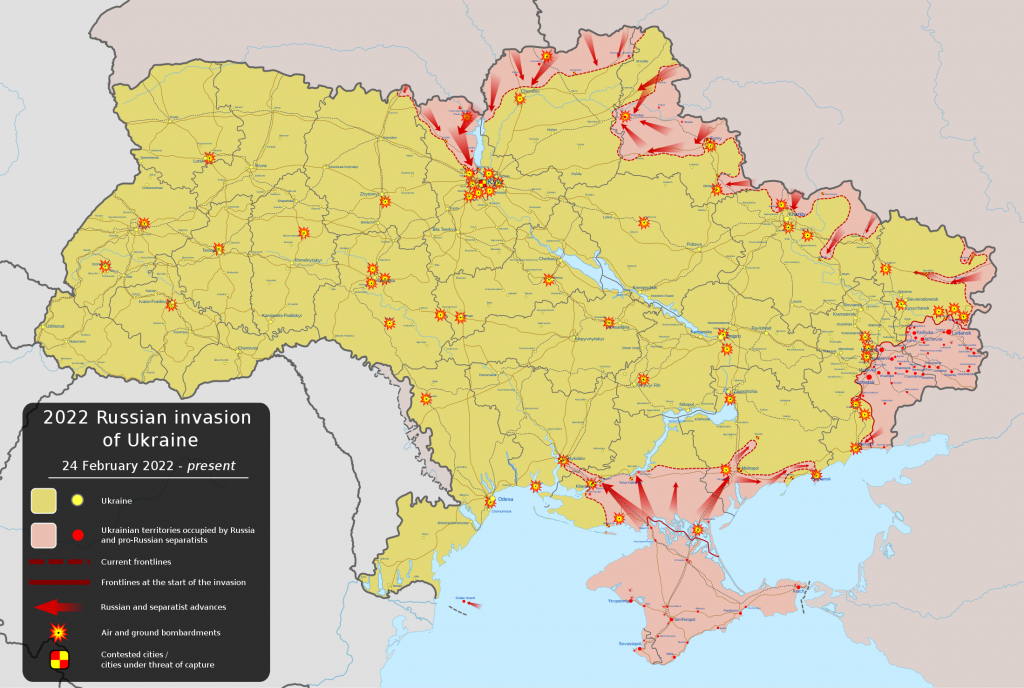 3:20AM (EET) – The map above originates from Wikimedia Commons and has been widely shared online. It appears to be a fairly good representation of what is believed to be the situation on the ground.
---
We will continue to update as events evolve.