U.S. Navy Confirms Authenticity Of F-35C Crash Video, Photograph
The U.S. Navy has confirmed that a video circulating on social media of a U.S. Navy F-35C just before an apparent impact with the USS Carl Vinson's flight deck, as well as a photograph of the F-35C on the surface of the South China Sea following the ejection of the pilot, were taken aboard the Carl Vinson during the crash.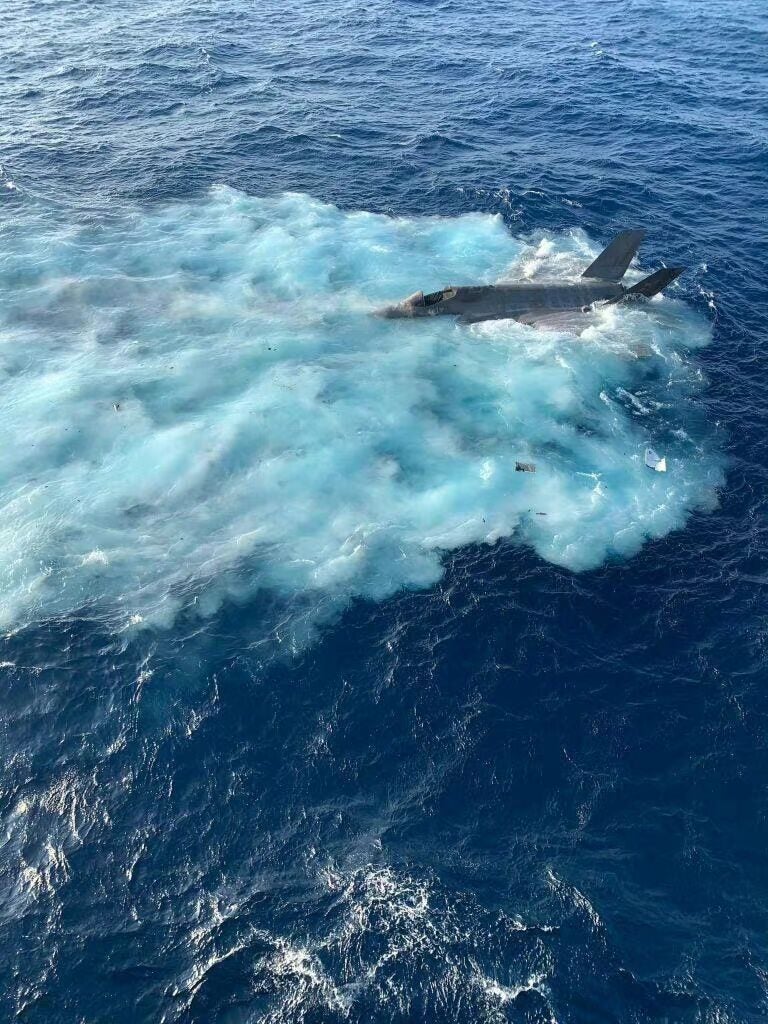 Commander Hayley Sims, public affairs officer for the Navy's 7th Fleet, told CNN that "The ship has assessed that the video and photo covered by media today were taken onboard USS Carl Vinson … during the crash". According to Sims, an investigation into the incident is now underway.

According to Navy officials, the 24 January crash occurred during routine flight operations by the Carl Vinson in the South China Sea. The F-35C fell into the sea after impacting the carrier's flight deck, with the incident also injuring six other sailors aboard. The pilot and two other sailors were evacuated to Manila to receive treatment for their injuries, while the other sailors were treated aboard the carrier.

The Navy has since said that damage to the Carl Vinson was only superficial, and normal operations by its air wing have subsequently resumed. In an emailed statement to the Navy Times, spokesman Lt. Mark Langford said that "All injured Sailors have been reported to be recovered or in stable condition".

Another spokesperson for 7th Fleet, Lt. Nicholas Lingo, has since told CNN that recovery efforts for the F-35C are now underway. Given the proximity of the incident to waters claimed by China, recovery efforts will be crucial to both the investigation into the crash and denying Beijing any hopes of a technological windfall. Similar concerns accompanied the crash of a Royal Air Force F-35B into the eastern Mediterranean in November 2021, as well as the April 2019 crash of a Japan Air Self-Defense Force F-35A off the northern coast of Japan.