Four US Navy Capital Ships Train With JMSDF In The Philippines Sea
The Pacific Ocean saw the largest concentration of US capital ships in over a decade take place this weekend. Escorts of the USS Carl Vinson and USS Abraham Lincoln carrier strike groups, elements of the USS America and USS Essex amphibious ready groups, and JS Hyuga from the Japan Maritime Self Defense Force joined together in the Philippine Sea for a series of exercises.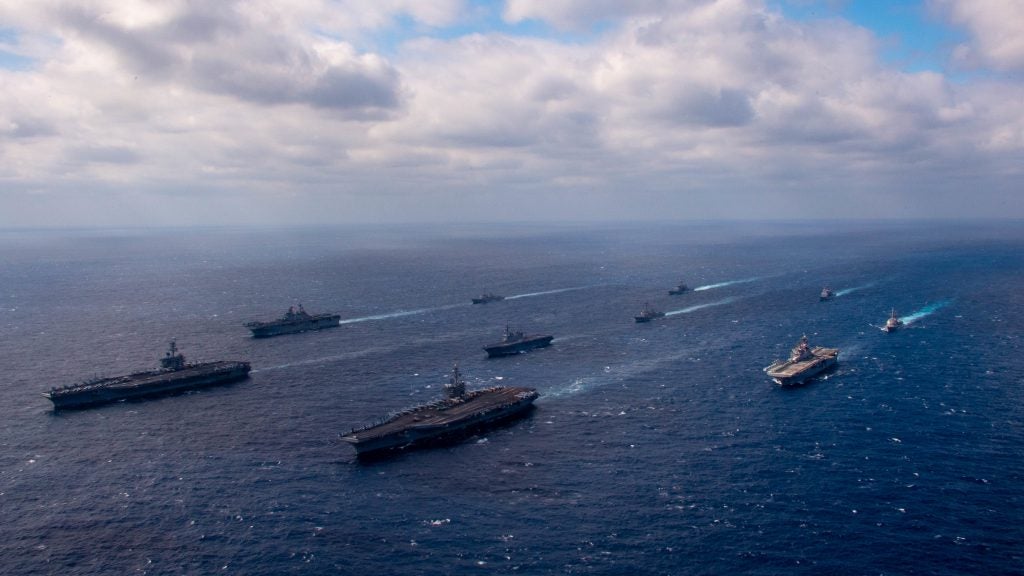 When contacted for comment, a 7th Fleet spokesperson stated:
"operating as part of U.S. Pacific Fleet, units assigned to Carl Vinson and Abraham Lincoln Carrier Strike Groups, America and Essex Amphibious Ready Groups alongside Japan Maritime Self-Defense Force, are conducting training to preserve and protect a free and open Indo-Pacific region. U.S. Pacific Fleet forces routinely seek opportunities to train with allies and partners. These training opportunities are indispensable to ensuring maritime security and a free flow of commerce in the Indo-Pacific."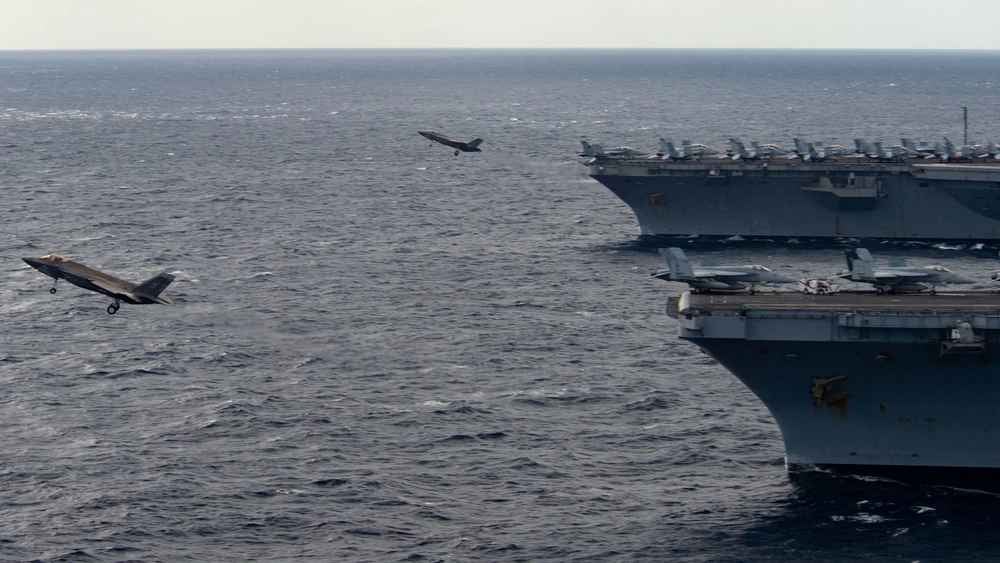 Overt Defense previously covered the sudden concentration of US capital ships in 7th Fleet's Area of Operations last week, speculating that we would see a dual carrier strike force exercise. West Coast-based carriers nominally take 21 days to make the transit to 7th Fleet's operating area, typically taking time to operate off of Hawaii before sortieing out to the Western Pacific. The USS Abraham Lincoln, however, conducted this transit in 14 days, heading directly towards the Philippine Sea from San Diego, after departing her home port on 3 January.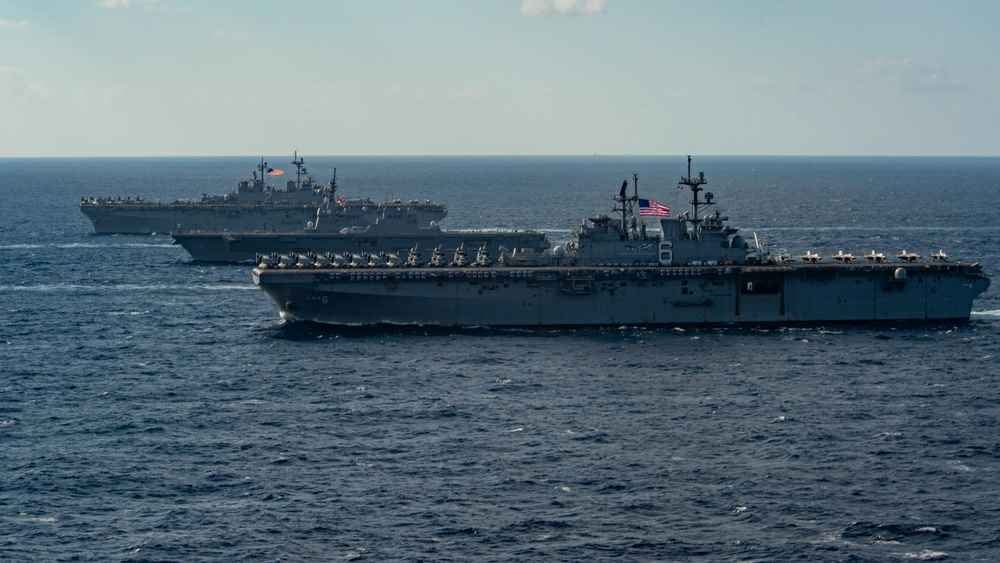 It should be noted that not all elements of the task forces partook in the exercise. For the Carl Vinson strike group, only 2 of the aircraft carrier's 6 escorts in the form of the cruiser USS Lake Champlain and destroyer USS Chafee participated. The Abraham Lincoln, which deployed with 5 escorts, had 3 take part, the cruiser USS Mobile Bay, and destroyers USS Spruance and USS Gridley. The USS America and USS Essex were the only vessels from their amphibious ready groups to join the exercise. It is normal for US Navy task forces to operate in a disaggregated manner once sortied out for operations, tasking individual ships to operate on their own for varying lengths over the duration of their deployment. For instance two Littoral Combat Ships, USS Jackson and USS Charleston, visited Philippine ports on 20 and 24 January.
Cover Header Photo Courtesy of U.S. Navy