International Community Mobilizes to Support Tonga
Ten days after the devastating eruption of Hunga Tonga–Hunga Haʻapai, international aid has begun to arrive in Tonga, to support its Covid-safe recovery. Ships and aircraft from six militaries have deployed with aid and expertise. Other countries have also pledged fiscal resources and dispatched aid via commercial means.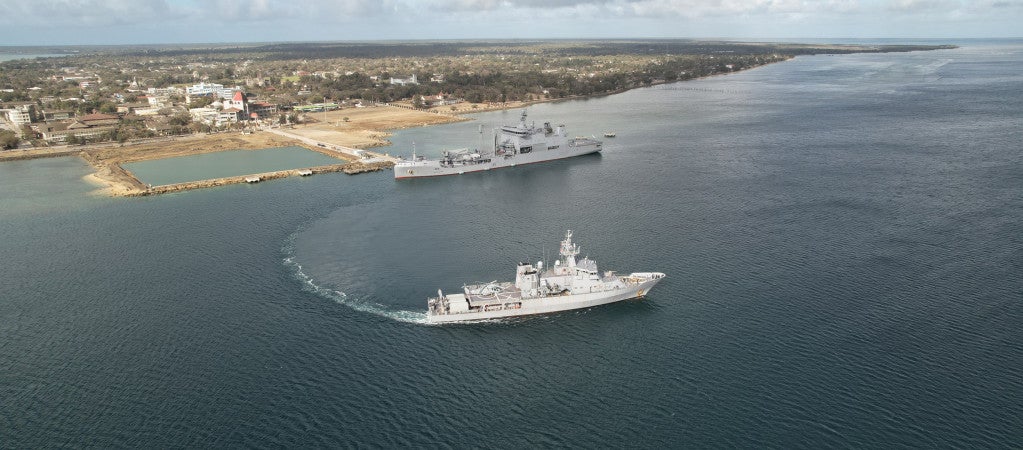 New Zealand has dedicated its two largest ships to disaster relief in Tonga. HMNZS Aotearoa berthed in Tonga's capital, Nuku'alofa, on 21 January. Since arriving, it's offloaded more than 260,000 litres of desperately needed water, all in a contactless manner. HMNZS Canterbury, New Zealand's specialist strategic sealift vessel, left Devonport Naval Base on the 22nd. HMNZS Canterbury is carrying two NH90 helicopters as well as engineers. Royal New Zealand Air Force (RNZAF) C-130H Hercules and P-3K2 Orions have also made several flights to Tonga since the airport reopened on the 20th.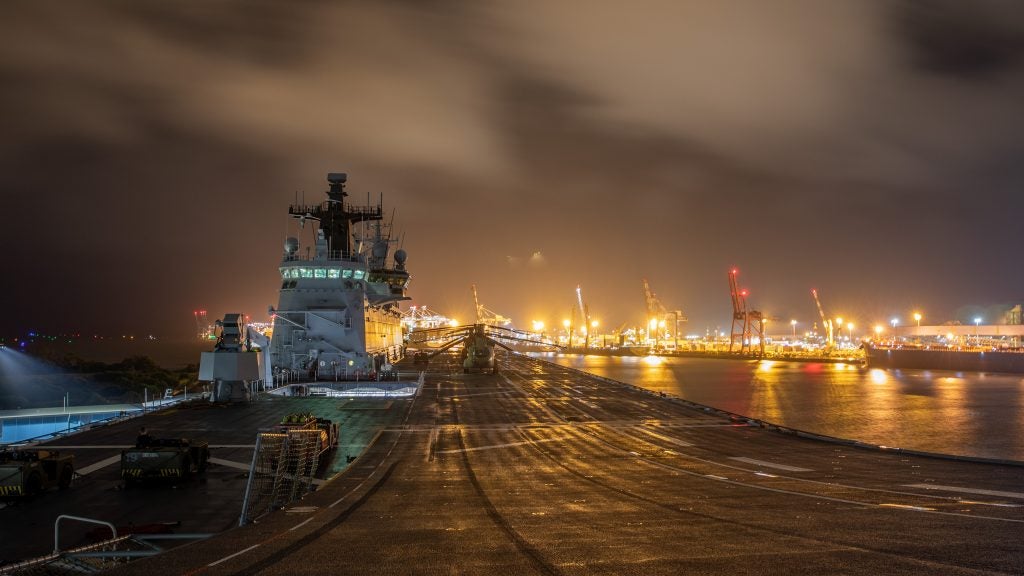 Australia has deployed HMAS Adelaide with CH-47 heavy-lift helicopters to Tonga. Despite a Covid outbreak hitting the ship while en route, the Australian Department of Defence confirmed that the vessel would continue in its mission and that it would deliver supplies in a Covid-safe manner.

"Defence recognises the COVID-free status of Tonga, and will ensure the humanitarian supplies and equipment on board [HMAS Adelaide] are delivered in a COVID-safe manner."

Earlier this week, an Australian C-17A carrying aid turned around after a crewmember tested positive to Covid. Other Australian aircraft have successfully landed and off-loaded their cargo.
Despite being impacted itself, Fiji has sent a contingent of engineers to Australia, ahead of deployment to Tonga with the ADF.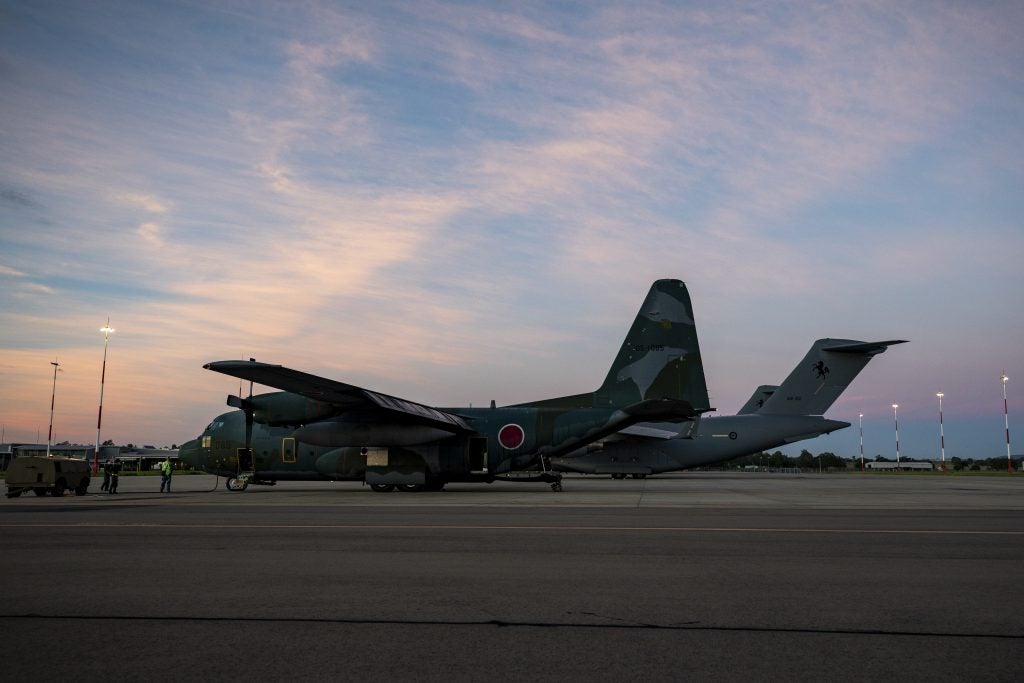 Japan has also deployed military assets to support Tonga. Air Self-Defense Force (JASDF) C-130s and C-2s have deployed to Australia, from which they have already made several successful aid flights. Japan's deployment of aircraft to Australia is not currently covered by the recently signed RAA. In addition to aircraft, a Maritime Self-Defense Force (JMSDF) tank landing ship, JS Osumi, is also en route to Tonga with helicopters and landing craft embarked.

France, for its part, has deployed vessels and aircraft to assist Tonga from its Pacific territories of New Caledonia and French Polynesia. Two ships, FS Arago and FS La Glorieuse are on their way to Tonga loaded with aid while French aircraft are preparing to conduct surveillance flights and deliver aid later this week.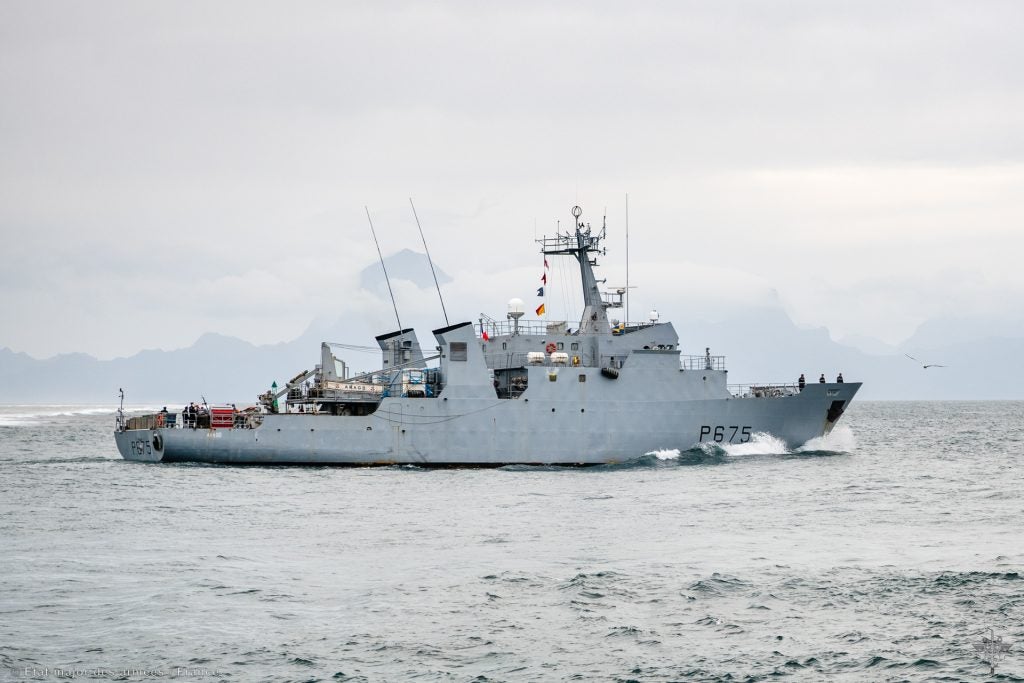 The United Kingdom's forward-deployed Offshore Patrol Vessel (OPV) HMS Spey left Tahiti on the 24th to join the relief effort. While the U.S destroyer USS Sampson arrived in the vicinity of Tonga on the 25th. Its embarked MH-60R helicopter has already conducted several surveillance flights among outlying islands.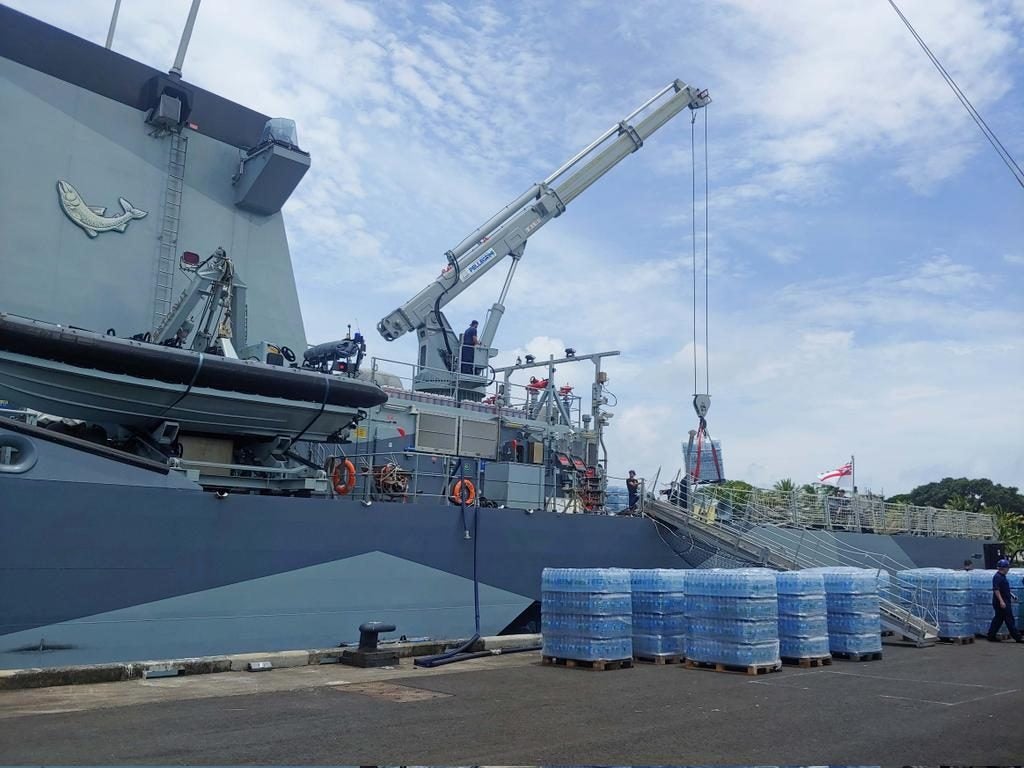 Chinese aid is also on the way from Fiji aboard a chartered commercial vessel.
Cover Image Courtesy Commonwealth of Australia.