Australia and New Zealand Respond to Eruption in Tonga
Regional countries have mobilised military assets in response to the devastating volcanic eruption and subsequent Tsunami that struck the Kingdom of Tonga and the wider Pacific region on Saturday. Communications have been difficult, because the eruption severed Tonga's main connection with the outside world, forcing Australia and New Zealand to rely on satellite phones for communications.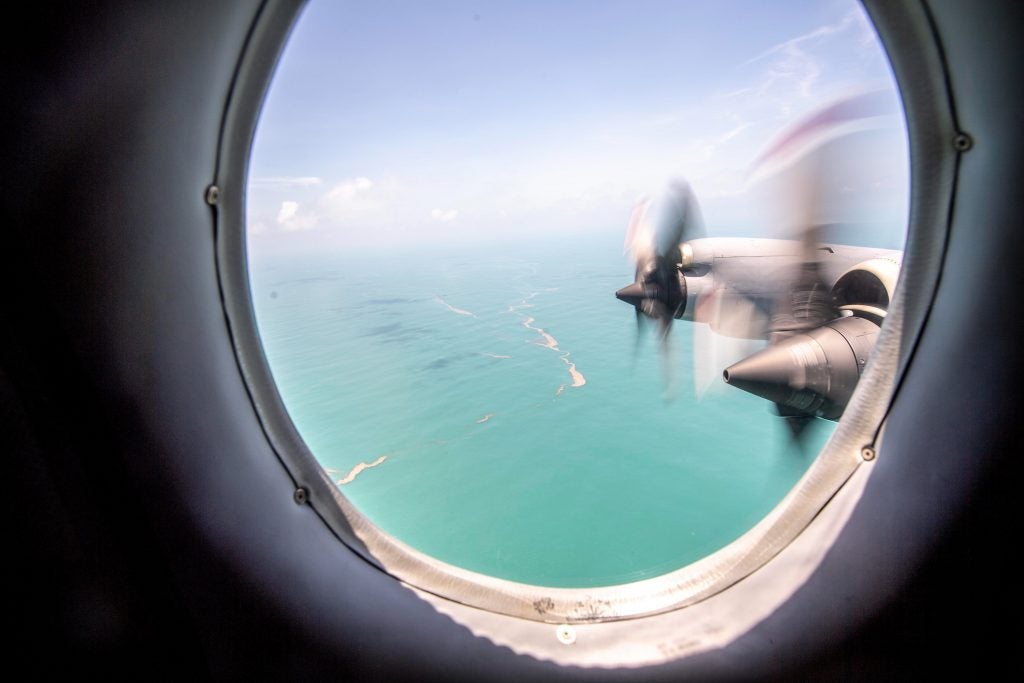 On Monday, two days after the disaster, aircraft from Australia and New Zealand arrived on station to begin a preliminary damage assessment. Earlier flights were not possible due to large quantities of volcanic ash in the air. Since then, both countries have released imagery from their respective aircraft showing widespread devastation to critical infrastructure, including the country's main port and several airports. Due to ash on runways, aircraft have been unable to land to provide more immediate relief, forcing the deployment of slower Naval assets in the meantime.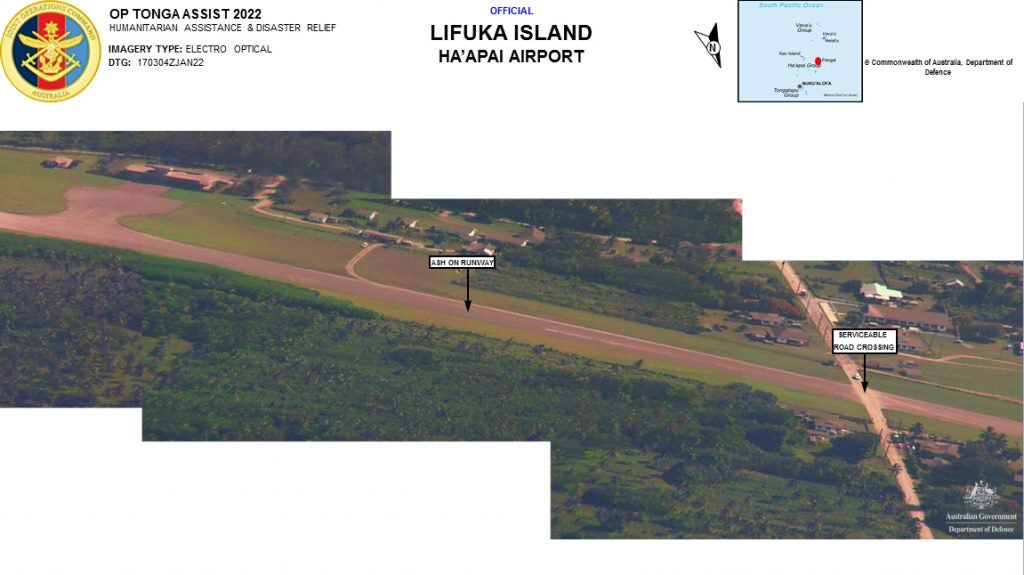 On Tuesday, HMNZS Wellington departed Devonport Naval Base with hydrographic personnel and an embarked helicopter. HMNZS Aotearoa left several hours later with much needed water and humanitarian supplies onboard. Meanwhile, across the ditch, HMAS Adelaide departed Fleet Base East for Brisbane to take on supplies. According to the Minister for International Development and the Pacific, Zed Seselja, Australia expects to send HMAS Adelaide to Tonga, noting:
"And obviously, they'll go as soon as possible and then for larger loads, we'll be looking to the HMAS Adelaide in the next few days, which can obviously take significantly more equipment."
Australia also conducted additional surveillance flights on Tuesday, including with a Litening Pod equipped C-130J.
On Wednesday, New Zealand received formal approval from Tonga for its two ships to arrive. So far Tonga has remained COVID free and managing the risk of introducing COVID into the community will be an important part of the relief effort.
HMNZS Canterbury is expected to deploy in coming days and Fiji has announced that it will deploy forces alongside Australia.

(Cover Image Courtesy Commonwealth of Australia)