Marine Nationale Receives Final Caiman as Norway Evaluates Commercial Alternatives to NH90
The French Navy (Marine Nationale) received its final NH90 "Caiman" helicopter on December 11. The French Navy ordered 27 NATO Frigate Helicopters (NFH) in 2000, split between anti-submarine warfare (14) and logistics support (13) variants. Meanwhile, on December 8, the Norwegian Defence Materiel Agency (NDMA) released a Request for Information (RFI) seeking information about potential market solutions to supplement the NH90 NFH aboard Norwegian Coast Guard vessels. 
The NH90 has had a troubled service history with delays in introduction compounded by reliability and cost concerns. In 2011, Sweden ordered 15 Uh-60 Blackhawk due to delays introducing the type.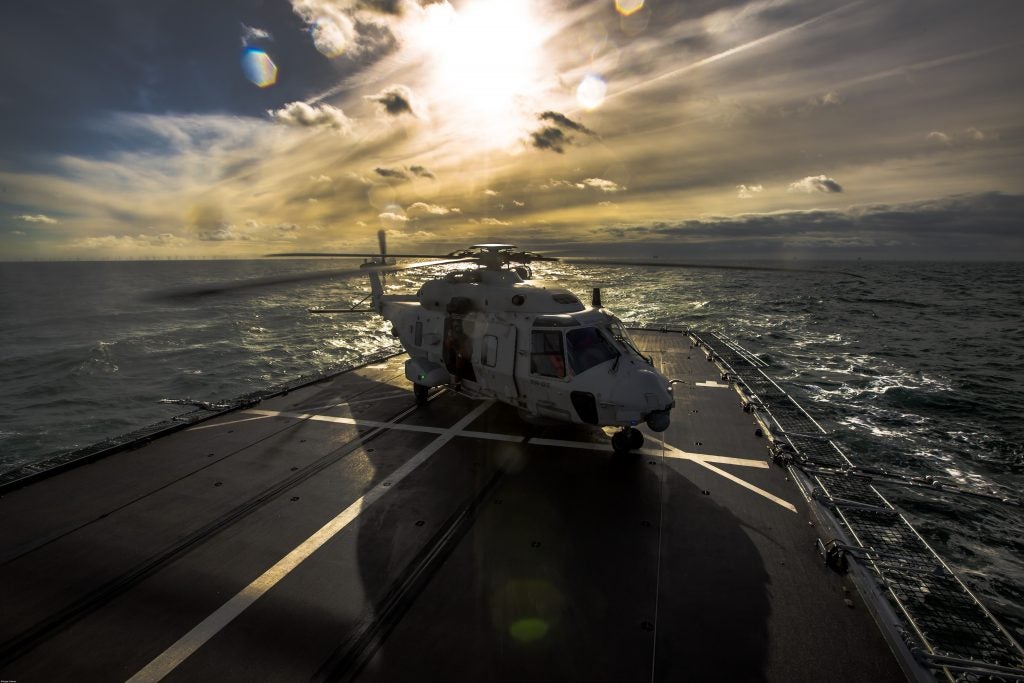 Belgium and Australia are also planning to prematurely retire their fleets of tactical transport helicopters (TTH), in Australia's case replacing them with Blackhawk helicopters that the NH90 was originally intended to replace. Despite this New Zealand, another NH90 user, recently reached a milestone as one of their aircraft reached 2,000 flying hours.
The Norwegian RFI is a market survey, not a tender, and it's not expected that any commercial solution will fully replace the NH90 NFH in Norwegian service. Rather, if a commercial embarked helicopter capability is pursued it will supplement the type aboard Coast Guard vessels. According to the RFI, the helicopters must be capable of being embarked aboard the Coast Guards large Offshore Patrol Vessels for weeks at a time and transiting at least 500 kilometres from the ships.
"The leased helicopters must be able to be embarked in a hangar on board the Coast Guard's vessels in the Svalbard and Jan Mayen class. They should be able to be there for the duration of the cruise (normally 2-4 weeks)"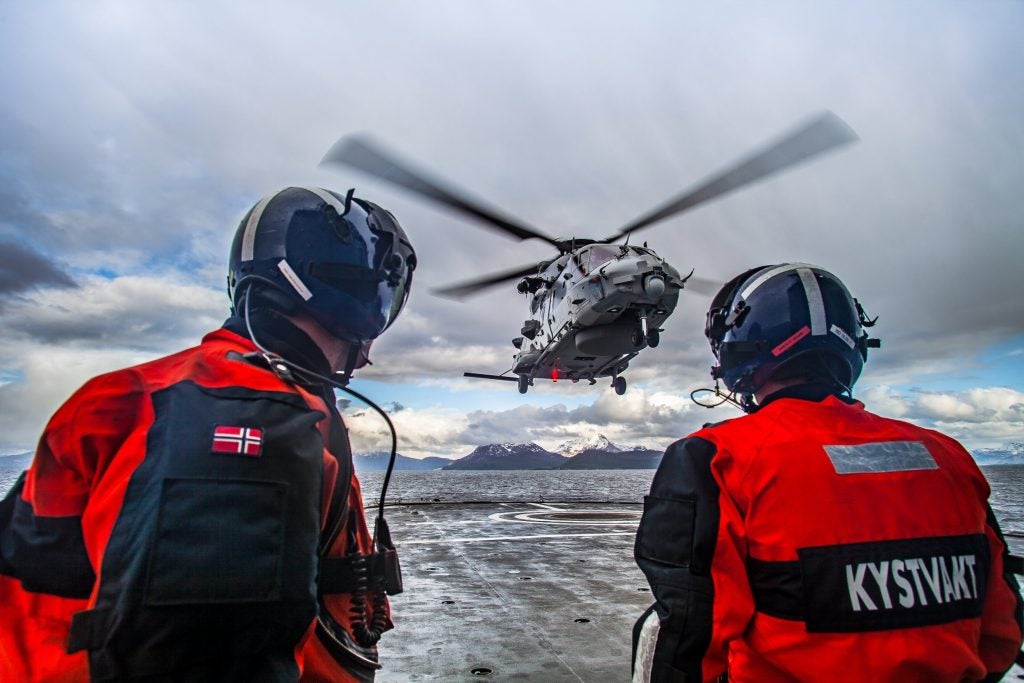 Issues with Norway's NH90 NFH fleet were first floated in a report written by the Norwegian Defence Research Establishment (FFI). It found that the current NH90 fleet would, under most conditions, be unable to meet the minimum number of annual flight hours needed for both Coast Guard and Navy operations due to poor availability. Hence, with the Navy being afforded more priority, the Coast Guard would be left with no aircraft.