Turkey Offers Malaysia Joint Production Of Hurjet Light Trainer
The President and Chief Executive Officer of Turkish Aerospace Industries, Prof. Temel Kotil, has said that Turkey will jointly manufacture its indigenous Hurjet advanced trainer with Malaysia, should a tender process be successful.
In a press conference following the opening of TAI's new office in Malaysia on November 24, Kotil said that the joint production offer would see 15 Hurjets be built in Malaysia, with three to be built in Turkey. According to him, joint production would build Malaysian capacity to produce aircraft of the type, as TAI saw Malaysia as "one of the best countries to collaborate with strategically in Asia-Pacific".

The tender in question would appear to be for the Royal Malaysian Air Force's Fighter Lead In Trainers-Light Combat Aircraft program. While the tender for the program to replace the RMAF's fleets of Aermacchi MB-339CM and BAE Hawk 108 fighter lead-in trainers as well as the Hawk 208 closed in September, none of the aircraft manufacturers understood to have submitted bids have confirmed doing so on the record to date.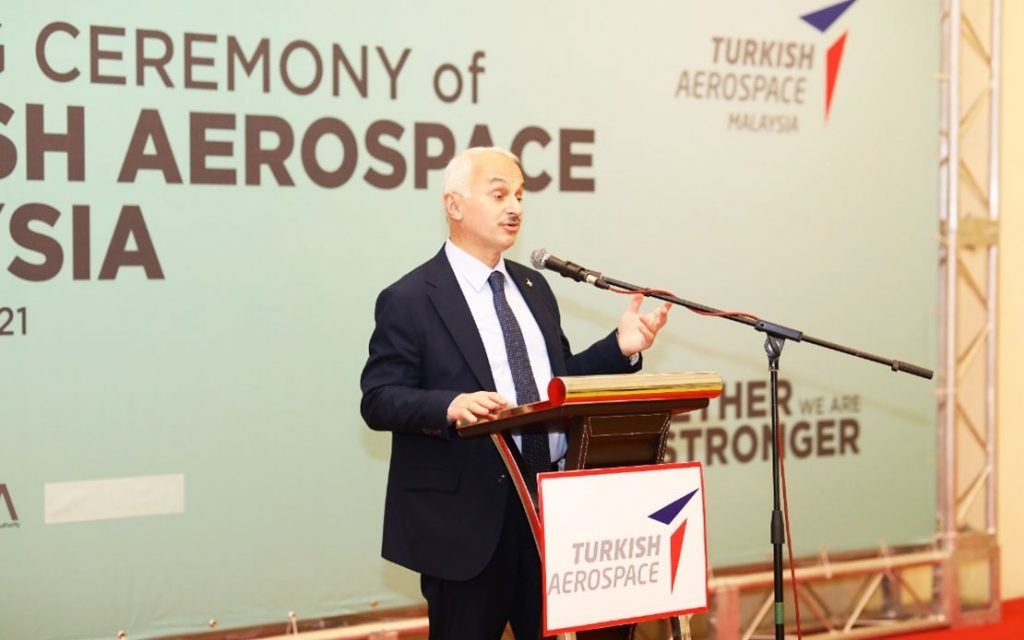 TAI says that the supersonic-capable Hurjet will come in both advanced trainer and light combat aircraft variants, with the first flight of a Hurjet prototype currently planned to take place by the end of 2022. The 70 Hurjets on order for Turkish service will be replacing the Turkish Air Force's fleet of T-38 Talon trainers, and augment F-16s conducting close air support missions in Turkey's long-running counterinsurgency campaign against the Kurdistan Workers' Party.

Kotil said the TAI office, located at the Cyberview Futurise campus in Cyberjaya, Selangor, is the company's first engineering and design office in Southeast Asia. He added that further investment and collaboration in Malaysia is planned for the development of new generation technologies, particularly in defense aviation and the greater defense industry.

While Malaysia and Turkey have collaborated on defense projects, previous projects have been in the land domain, with the local assembly of the ACV-300 Adnan infantry fighting vehicle (derived from FNSS' ACV-15), as well as FNSS' joint development of the DefTech AV8 family of wheeled armored fighting vehicles. Last year, TAI had offered Malaysia participation in the TF-X and Hurkus programs, although joint production of the latter was not offered at the time.