Hummer EV To Underpin Electric Light Reconnaissance Vehicle Prototype
General Motors' defense division says that it plans to build a prototype light reconnaissance vehicle using the powertrain and frame of the upcoming GMC Hummer EV in 2022.

GM Defense officials that spoke to CNBC say that the Hummer EV's frame, electric motors and GM's proprietary "Ultium" batteries will be used and modified for the electric Light Reconnaissance Vehicle. This electric Light Reconnaissance Vehicle, or eLRV, will be designed to military specifications, and won't likely bear a resemblance to the civilian Hummer EV.

In an interview with CNBC, the president of GM Defense, Steve duMont, said that production of the eLRV prototype was an early, but important, step of GM's work to commercialize its electric vehicle business. He said that the U.S. Army was "very excited" about GM Defense's investment in electric vehicle development, adding: "The eLRV, that's the first purpose built from the ground up, you saw it today, it's our Hummer EV. Our Hummer EV is what we're going to base that vehicle on."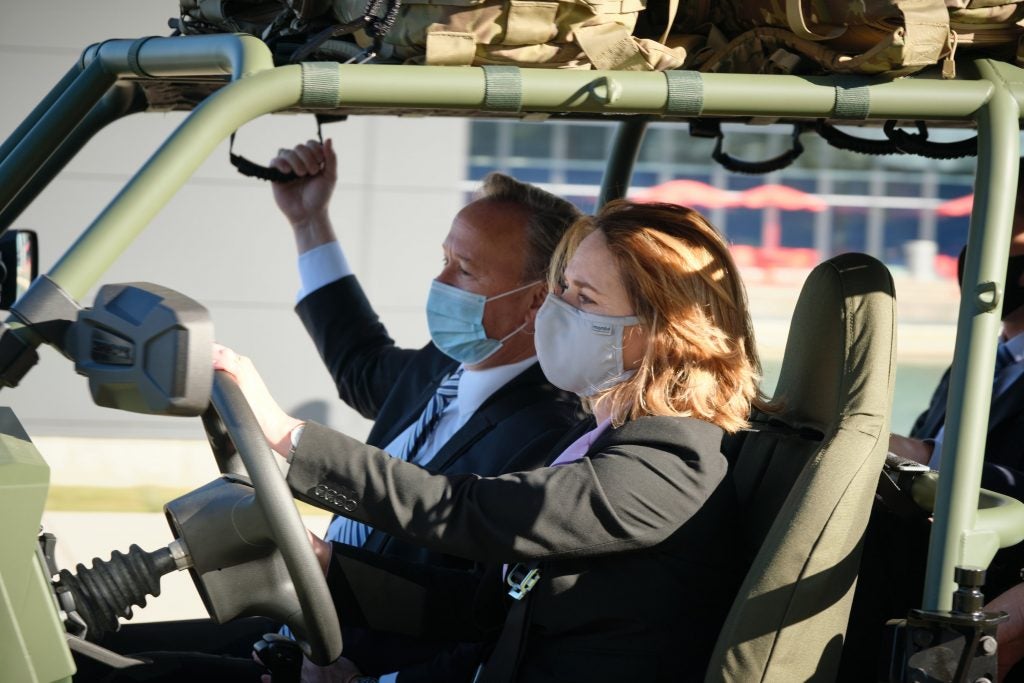 The reuse of components from consumer vehicles is similar to the design of the U.S. Army's new Infantry Squad Vehicle, GM Defense's first major Department of Defense contract. The ISV is based on the Chevrolet Colorado ZR2 high performance off-road pickup truck, with 90 percent usage of commercial off-the-shelf components found on the Colorado ZR2, including Multimatic dual spool-valve dampers and Chevrolet Performance suspension components. The $214.3 million contract, awarded in June 2020, will see the Army procure a total of 2,065 ISVs.

The comments by GM Defense officials follow a November 8 visit by Deputy Secretary of Defense Dr. Kathleen Hicks to the General Motors Defense Tech Center in Warren, Michigan. There, Secretary Hicks inspected and test drove prototype ISVs, in addition to touring the site's battery lab, where she told duMont that the Pentagon was "very sold" on the use of electric vehicles. While GM Defense has made an EV prototype version of the ISV, she drove the conventional version during her visit.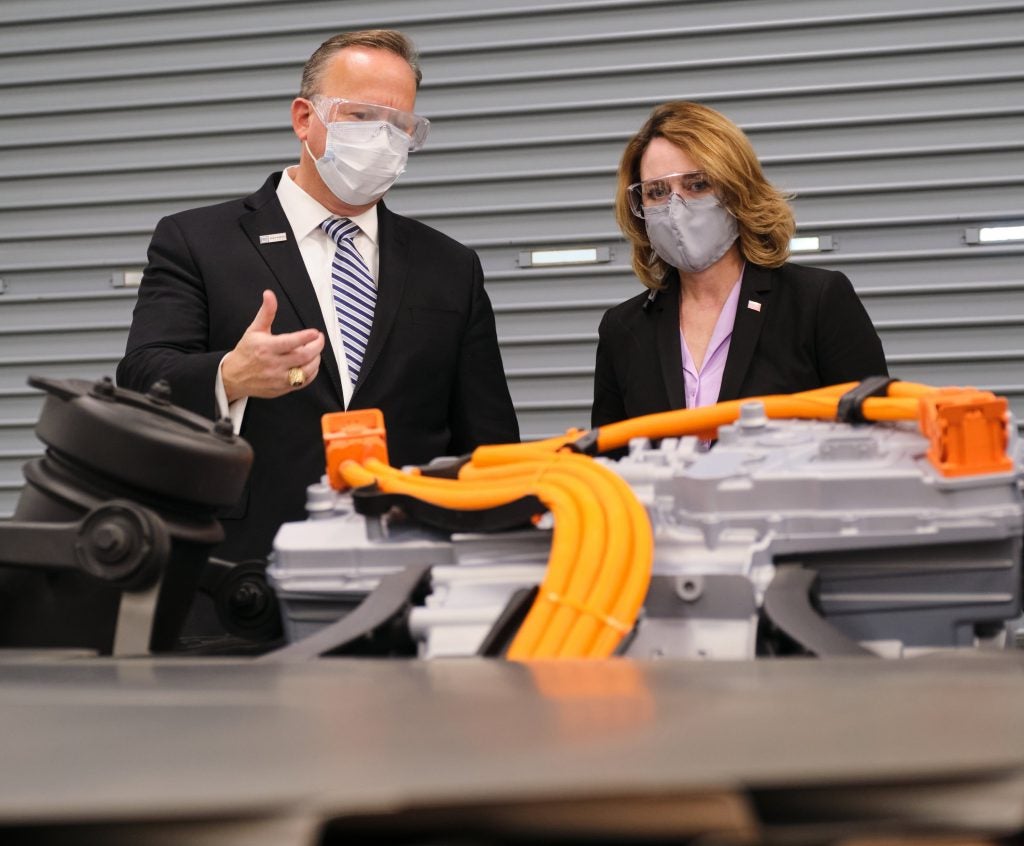 In a speech made at Dwayne State University following her visit to the GM Defense Tech Center, Secretary Hicks said that part of a sustainability plan being drafted by the Department of Defense to reach net zero emissions by 2050 called for a zero-emissions non-tactical vehicle fleet. She noted that the Pentagon currently had around 170,000 non-tactical vehicles, the largest fleet of federal government vehicles next to the Postal Service. However, she added that electrification of tactical vehicles will be initially led by hybrid electric technology.