First Deliveries of New Infantry Squad Vehicle for US Army
GM Defense have delivered the first Infantry Squad Vehicles (ISV) to the US Army this week. The first production line vehicles will reportedly be heading to the Army's 1st Infantry Brigade Combat Team, of the 82nd Airborne Division, whilst other Tranche 1 ISVs will be delivered to a number of schools and training facilities.
As Overt Defense have previously reported, the ISV is based heavily on GM's civilian Chevrolet Colorado ZR2 Bison mid-size truck, utilizing a reported 90% of commercial off-the-shelf parts. The GM design won out over competition from consortiums from SAIC (Science Applications International Corporation) and Polaris; and Flyer Defense and Oshkosh Corporation.
Each contender was provided a $1 million Other Transaction Authority contract to develop a suitable platform. Flyer and Oshkosh went with a variant of their GMV 1.1/M1297 Army Ground Mobility Vehicle (AGMV) based platform (which has been adopted by US Special Operations Command) whilst SAIC and Polaris offered a variant of their DAGOR (Deployable Advanced Ground Off-Road) platform.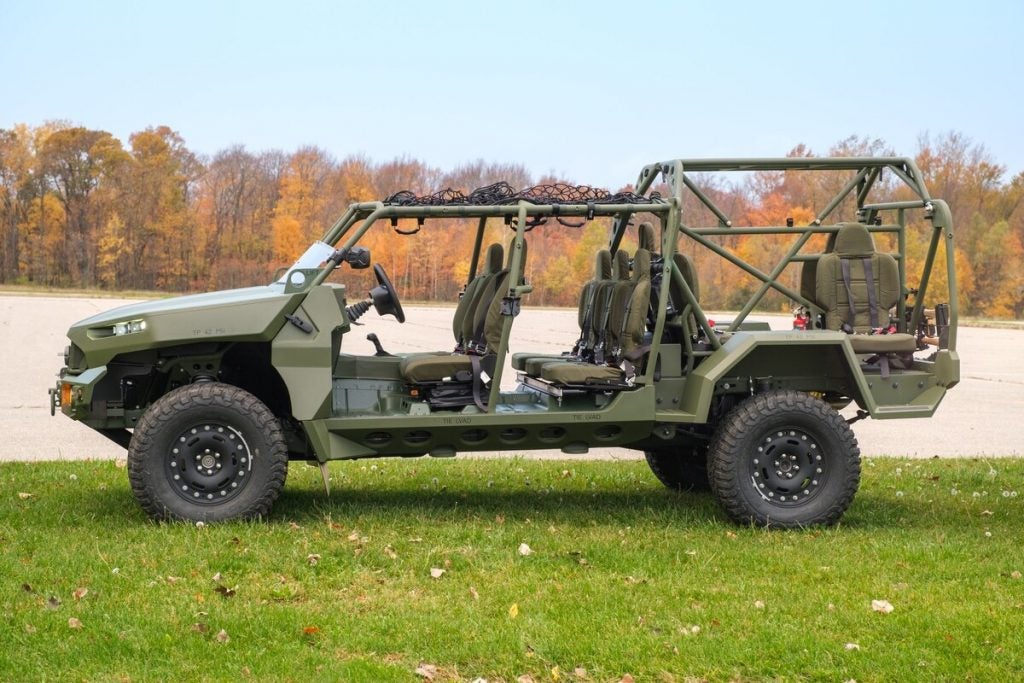 Capable of carrying a full nine-man infantry squad amid a payload capability of 3,200 pounds, the GM ISV can be sling-loaded under a UH-60 Black Hawk series or internally carried by a CH/MH-47 Chinook. It includes a Rollover Protection System developed by Ricardo Defense in partnership with GM. The ISV offers no protection against small arms or blast damage, instead relying on its speed to avoid contact with the enemy. Nor does it currently carry its own defense weapon although mounting an M240 series would appear to be straightforward.
The contract is worth some $214.3 million for 2,065 vehicles with the first 649 delivered by mid-2024. A total of eleven Infantry Brigade Combat Teams will be equipped with 59 ISVs each from the 649 initial order. The vehicles being delivered to the 82nd are scheduled to undergo further operational trials, including "low-velocity air drop by fixed-wing C-130 or C-17 transport aircraft."