Roketsan Successfully Tests-Fires The Anti-Submarine Warfare Rocket and Launcher System
On November 12, the Turkish Ministry of National Defense (MSB) stated that the Anti-Submarine Warfare Rocket and Launcher System had been successfully tested in the Black Sea.
"Within the scope of the National Anti-Submarine Warfare Rocket and Launcher System Procurement Project; Our TCG KİLİMLİ and TCG KARADENİZ EREĞLİ patrol vessels successfully carried out firing Sea Acceptance Test activities in the Black Sea." said the Ministry of National Defense on social media.
Following the successful completion of the test, Roketsan posted on its social media account, "Every corner of our homeland is entrusted to us, from the deepest of the seas to the highest of the skies!" The ASW Rocket and Launcher System Development Project is carried out jointly by ASELSAN and ROKETSAN. The ASW Rocket was developed by ROKETSAN, and the Launcher System was developed by ASELSAN.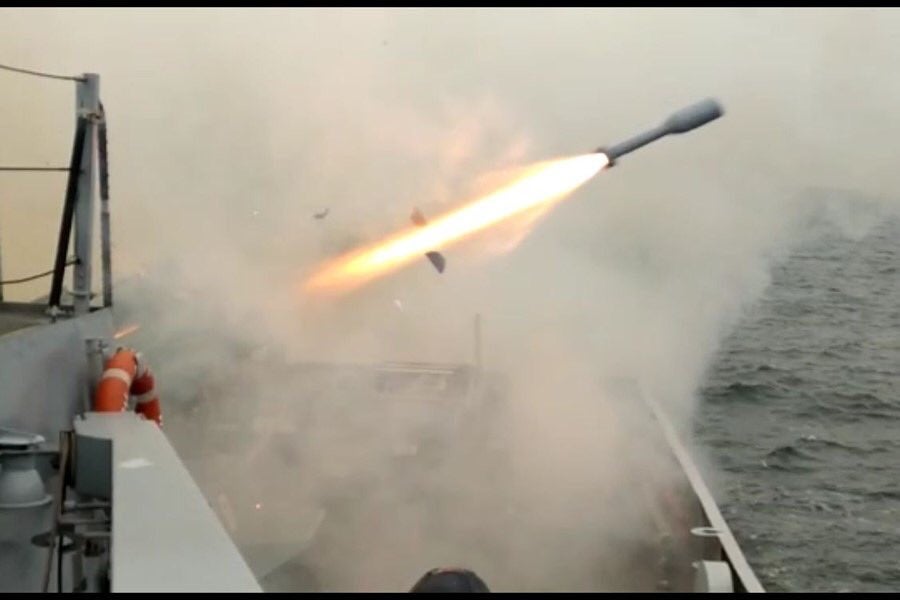 While not as effective as the Atmaca Anti-Ship Missile or the Gezgin Cruise Missile, the Anti-Submarine Warfare (ASW) Rocket and Launcher System is a very strategic and rational concept. The goal of this system is to improve the efficiency of relatively light systems like patrol boats against much more complex systems like submarines.
The ASW Rocket and Launcher System, according to the information provided by Roketsan, is a weapon system that can be employed at a range of 500-2,000 meters and a depth of 15-300 meters, can work in conjunction with the surface platform's weapon management system and sonar, and has automatic guiding capability. It can fire single or salvo shots at targets, with rockets exploding at the chosen depth thanks to the adjustable plug feature. The ROKETSAN ASW Rocket has a high-explosive warhead as well as the insensitive munition feature that is desired in modern ammunition.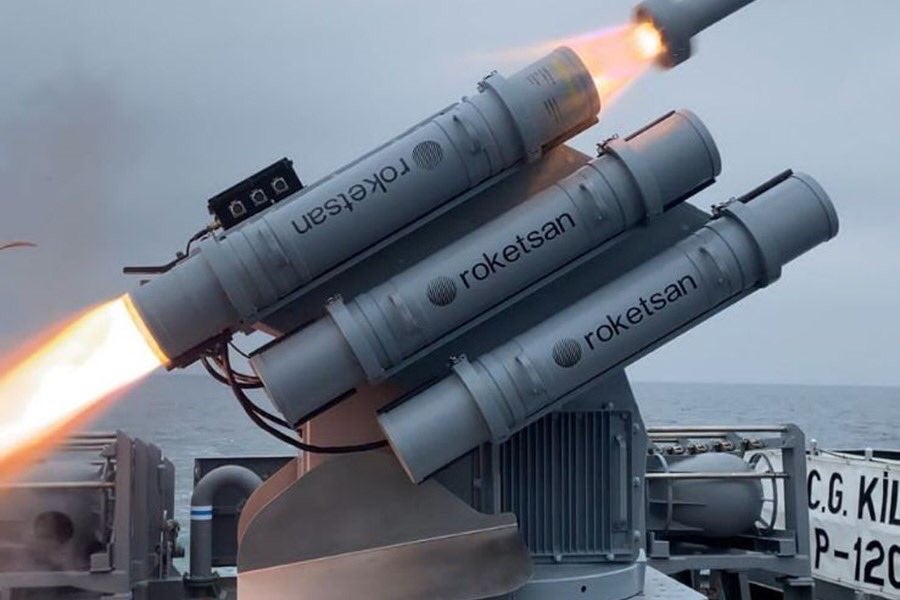 Stabilization, automatic, and manual guidance are also included in the Launcher System. Using the course and target information provided from the surface platform, the Fire Control System calculates the appropriate firing parameters.
So far, Roketsan's ASW Rocket has been integrated into four of the Tuzla class patrol boats, with the remaining 12 boats still awaiting integration. The system is also planned to be integrated into the ULAQ, the unmanned surface vessel (USV) developed by ARES Shipyard and Meteksan Defense, and the Albotros-S, the unmanned surface vessel developed by Aselsan.