Allison Transmission To Supply Hybrid Transmission For OMFV Lynx
Allison Transmission has announced its membership of American Rheinmetall Vehicles' Team Lynx, the industry group developing a variant of the Lynx infantry fighting vehicle for the US Army's Optionally Manned Fighting Vehicle program. Other members of Team Lynx include Raytheon Technologies and Textron Systems.

The company will equip the KF41 Lynx with its Next-Generation Electrified Transmission (NGET), Allison Transmission's latest addition to its range of products for armored vehicles. Allison Transmission says that the NGET is able to meet the requirements of a "wide spectrum of applications including the heavy Infantry Fighting Vehicle and future Main Battle Tank markets" (of which the Lynx would be part of the former).

Ken Adgie, Director for U.S. Government Defense Business at Allison Transmission, briefly described the NGET in the February 16 announcement, saying:

Some of the design features include an electric hybrid architecture that will offer the warfighter the benefits of reduced detection by the enemy and increase soldier survivability. It also provides exportable power provisions for on- and off-board systems. Additionally, the autonomy-enabled NGET will provide superior performance and have the ability to meet future increases in vehicle requirements while delivering the proven reliability of an Allison Transmission.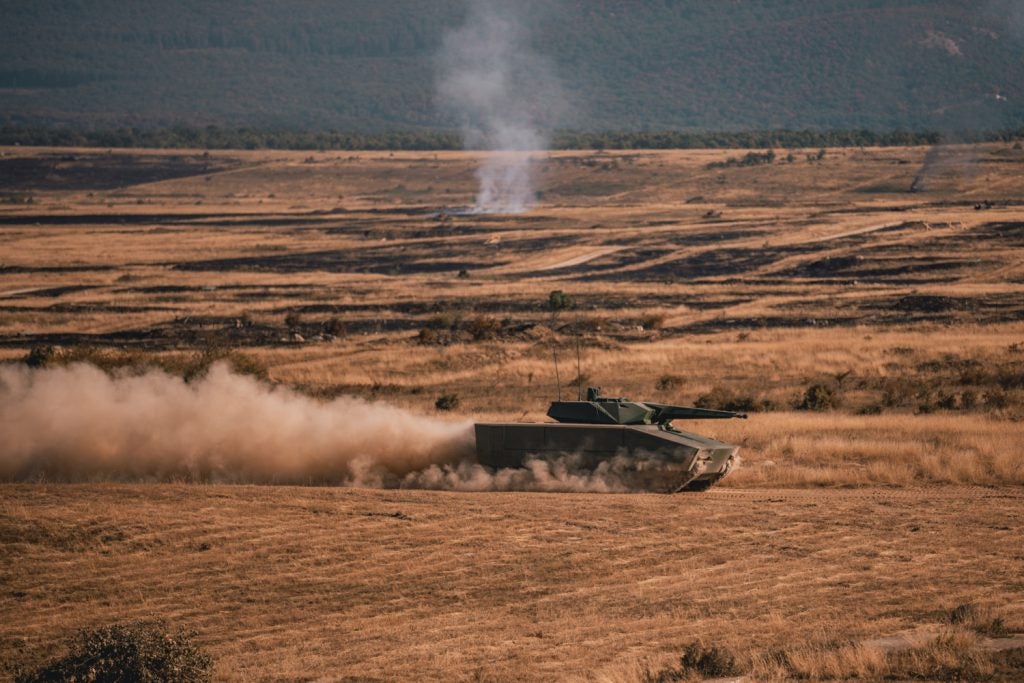 Dana Pittard, Vice President for Defense Programs at Allison Transmission, took a shot at the competing General Dynamics Land Systems Griffin III's mechanical origins in the ASCOD, saying:

"Our Lynx teammates are leaders across the defense industry known worldwide for innovative thinking, state-of-the-art manufacturing, and self-investing today to meet tomorrow's requirements.

The Lynx is not a 30-year-old platform being re-purposed. The Team Lynx OMFV solution is a bold design that will be produced in America by a formidable team."

That Team Lynx's latest member is keen to emphasize the advanced technology it brings to the table is unsurprising, given the ambitious goals set out for the OMFV program, which aims to replace the Bradley Fighting Vehicle. However, the ambitious nature of the program in both technology and timeframe has also resulted in self-inflicted difficulties, with the entire program having to be "rebooted" after Rheinmetall's failure to meet bid sample delivery deadlines in 2019 resulted in the Lynx's disqualification, leaving the Griffin III as the sole contender.