Icelandic Coast Guard's Latest Vessel Arrives Home
The Icelandic Coast Guard's new Offshore Patrol Vessel (OPV), ICGV Freyja, arrived in Reykjavík on November 8. Freyja, a former commercial vessel built in South Korea, was bought by the Coast Guard earlier this year from commercial operator United Offshore Support.
ICGV Freyja was originally built as the E.R.Vittoria by Sekwang Heavy Industries in Ulsan, for commercial offshore services company E.R Offshore. The vessel, which was designed by Kongsberg, then served for several years with the company before being purchased in 2018 by two investment firms. Under their ownership, it was renamed the GH Endurance and operated by United Offshore Support (UOS).

In September, the Icelandic Coast Guard announced that, of the two valid bids for the service's new OPV, the UOS offer had been accepted due to its lower price of 1.7 billion ISK ($12.9 million United States Dollars).
ICGV Freyja arrived in Rotterdam in early October, where she was painted in Icelandic Coast Guard colours and commissioned. ICGV Freyja will serve alongside ICGV Þór as one of Iceland's largest vessels.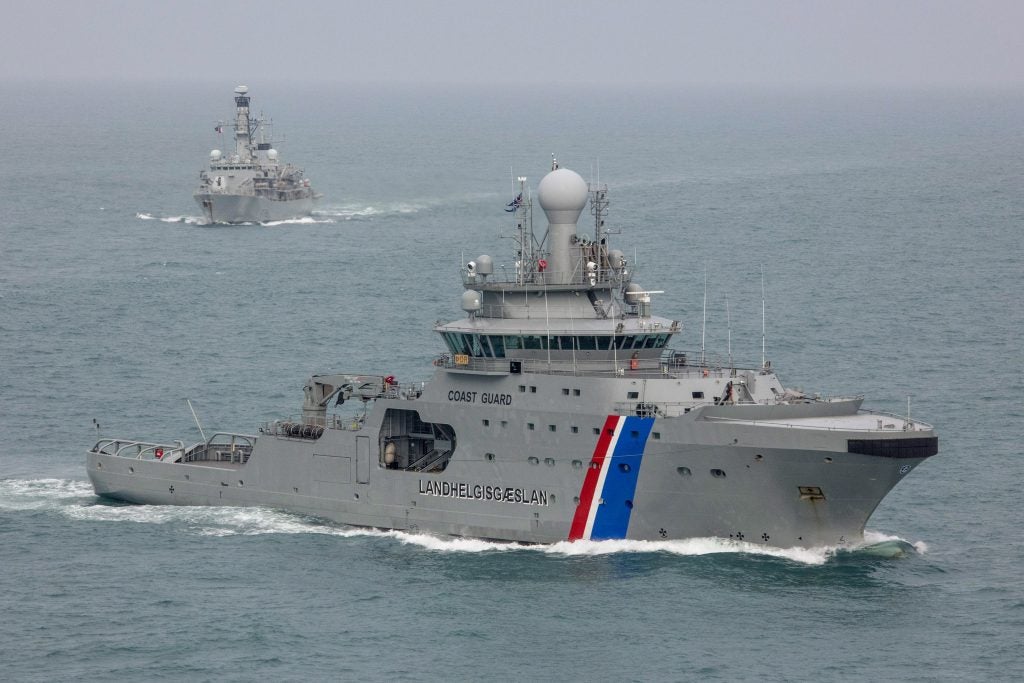 ICGV Freyja will significantly enhance the Coast Guards capabilities in Search and Rescue (SAR) and maritime law enforcement. Unlike ICGV Þór, which is based in Reykjavík on Iceland's South Coast, ICGV Freyja will be stationed in the Northern port of Siglufjörður.

The Director of the Icelandic Coast Guard, Georg Lárusson, welcomed the acquisition saying that:

"We are extremely pleased with the outcome of the tender and the nation will receive a very high-quality and well-equipped patrol vessel. Freyja's towing capacity is, for example, almost twice as large as the towing capacity of the patrol vessel Þór, or just over 200 tonnes. There are also portable cranes on the ship's aft deck that make rescue and other crew work easier. We at the Coast Guard are extremely excited to have this great ship in the fleet. With the arrival of Freyja, a major step forward has been taken in the nation's rescue work"
Cover Image Icelandic Coast Guard.