Biden: No Special Treatment For Turkish F-16 Purchases
U.S. President Joe Biden informed Turkish President Recep Tayyip Erdogan on Sunday that the purchase of new F-16s and upgrade kits for existing aircraft Ankara seeks would have to go through "a process". The two leaders had met on the sidelines of the G20 summit in Rome, which concluded on 31 October.

The 70 minute meeting comes days after the deescalation of a diplomatic crisis between the two NATO allies, after Erdogan backed down from threats of expelling the US Ambassador to Turkey and nine other ambassadors. Erdogan had claimed to have personally ordered the ten diplomats be declared persona non grata for their calls to free jailed philanthropist Osman Kavala, which he deemed a violation of diplomatic conventions on non-interference. Kavala has been jailed since 2017 on charges of espionage and attempting to overthrow the Turkish government, despite never being convicted in court.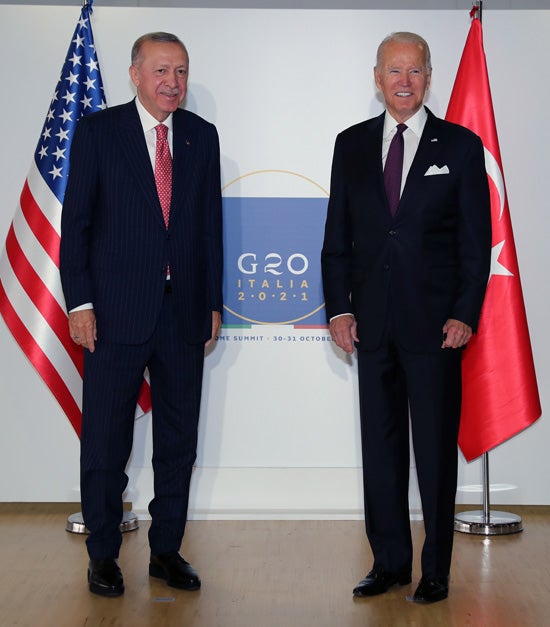 A White House readout of the meeting said that "President Biden reaffirmed our defense partnership and Turkey's importance as a NATO Ally, but noted U.S. concerns over Turkey's possession of the Russian S-400 missile system". In an apparent nod to Kavala's jailing, the readout added that Biden also "emphasized the importance of strong democratic institutions, respect for human rights, and the rule of law for peace and prosperity."

A senior US administration official that spoke with Reuters noted that Turkey's desire to purchase new F-16s was part of the meeting agenda, saying:

"The president took on board his… desire to have them but made very clear that there is a process that we have to go through in the U.S. and committed to continuing to… work through that process."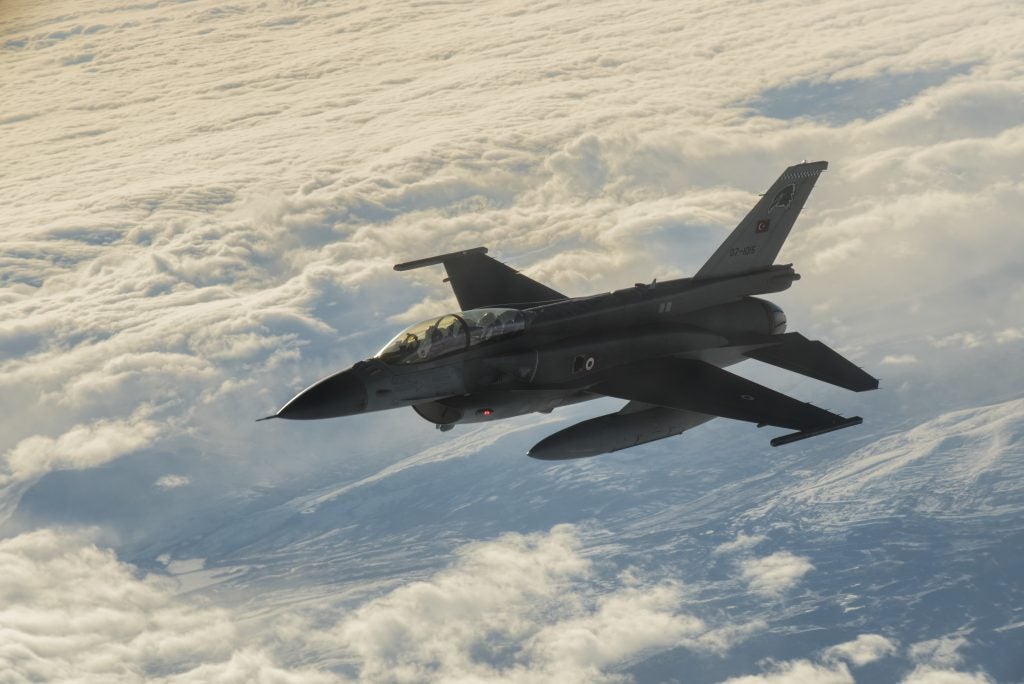 Erdogan had claimed on October 17 that the United States had offered to sell Turkey new F-16s as compensation for the former F-35 partner's 2019 ejection from the program, after Ankara pressed forwards with procuring S-400 surface-to-air missile systems despite repeated warnings that doing so would result in expulsion. The statement followed reporting by Reuters in early October that Turkey sought to purchase 40 new F-16s and 80 upgrade kits for its current F-16 fleet, as part of modernization efforts to compensate for the loss of access to the 100 F-35s it had previously ordered.

The "process" referred to is almost certainly the Foreign Military Sales process, which requires Congressional approval for arms sales to go through. Defense News reported last year that members of Congress have been quietly blocking FMS deals with Turkey for nearly two years as of August 2020. Bipartisan points of contention with Ankara include the procurement of (or threats to procure) Russian weaponry, human rights in Turkey, as well as Turkish incursions into areas of northeastern Syria formerly controlled by the Syrian Democratic Forces. While the most recent diplomatic incident appears to have been resolved, it is extremely unlikely to have further endeared Erdogan with Congress.