India's Seventh Talwar Class Frigate 'Tushil' Launched At Yantar Shipyard
Russia's Yantar Shipyard in Kaliningrad launched the seventh vessel of the Talwar Class for the Indian Navy. The ship has been named Tushil, a Sanskrit word meaning 'Protector Shield'. Tushil is the first of two frigates to be built in Russia for the Indian Navy as part of a contract signed in October 2018. The second vessel would be named Tamala. The project had faced an eight month delay due to Covid-19 pandemic. Tushil will be delivered to the Indian Navy in 2023.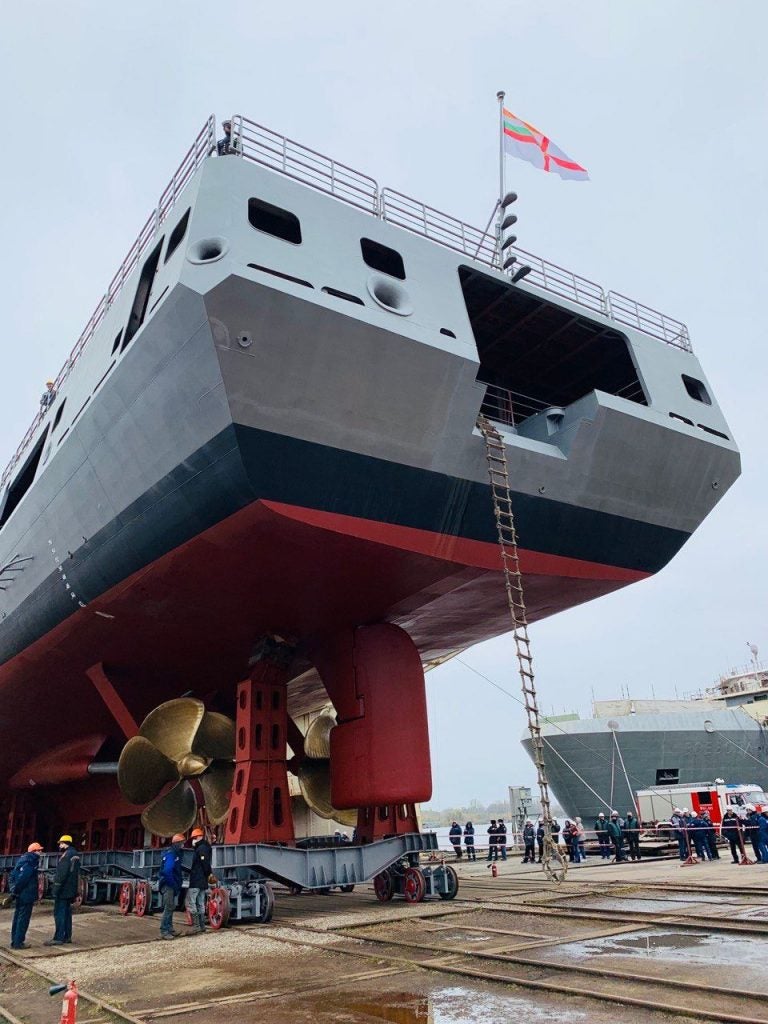 The ships being built at Yantar were originally intended for the Russian Navy. Yantar Shipyard was contracted to build 6 Project 11356 frigates, also called the Admiral Grigorovich class frigate. The first three vessels; Admiral Grigorovich, Admiral Essen and Admiral Makarov; were delivered to the Russian Navy. However, the construction of the remaining three vessels; Admiral Butakov, Admiral Istomin and Admiral Kornilov; was halted when Ukraine suspended engine deliveries due to the Crimea crisis in 2014. In 2016, Ukraine agreed to provide the Zorya-Mashproekt M7H2 propulsion systems to Yantar for the ships intended for India. Admiral Butakov and Admiral Istomin would be transferred to India, while Admiral Kornilov would also be exported. An Inter-Governmental Agreement (IGA) was thus signed between India and Russia in October 2016.
Two additional ships would be built at India's Goa Shipyard Limited (GSL) using technology transfer as part of the IGA. A $500 million contract was signed in November 2018 between Rosoboronexport and GSL. GSL also concluded a contract with the Indian Ministry of Defence for the two 'Advanced Missile Frigates' in January 2019. The keel of the second ship was laid in June 2021. First steel cutting was done in September 2021. Zorya-Mashproekt signed a contract with GSL for propulsion systems in September 2021. These two ships are slated to be delivered in 2026.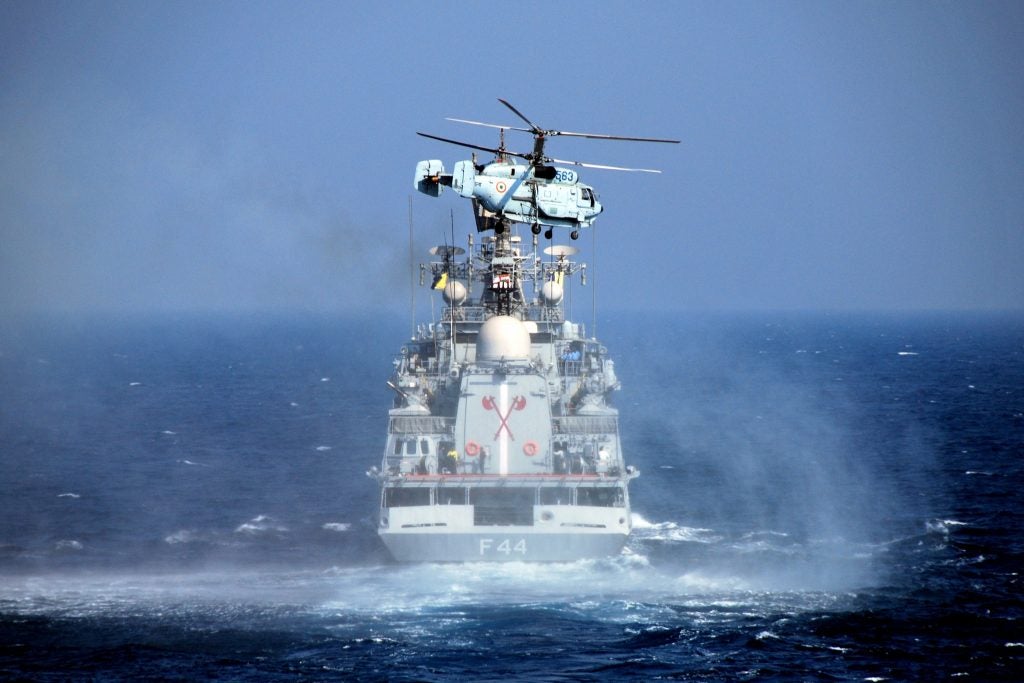 The Indian Navy currently operates 6 Talwar class frigates, which are an improved version of the Krivak III class. The ships were built in two batches between 1999 and 2011. The first batch was built at Baltiysky Zavod in St Petersburg with the second batch built at the Yantar Shipyard in Kaliningrad. The four vessels under construction would be a follow-on order with improvements over the current Talwar class.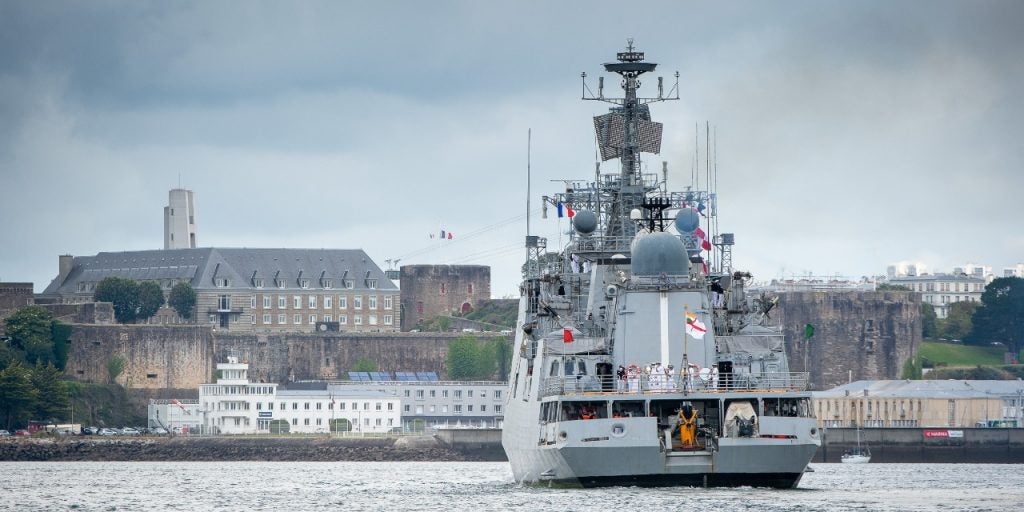 The 125m long frigates have a combined gas turbine and gas turbine (COGAG) propulsion setup providing a cruise range of 5,000 nm at 14 knots. They will be equipped with the following armament: eight Brahmos anti-ship supersonic cruise missiles, Sthil-1 & Igla surface to air missiles, BHEL upgraded 76mm SRGM main gun, two AK-630 CIWS, two Indigenous Torpedo Tube Launchers for heavyweight torpedoes and an RBU-6000
anti-submarine rocket launcher. All of these, except for the surface to air armament, are made in India. Sensors include HUMSA NG hull mounted sonar, Active Towed Array Sonar (ACTAS), Fregat M2EM radar, SSR-4 radar, Pozitiv ME1.2 radar, BEL Shakti EW system and an Indian Combat Management system. While India is upgrading some of the frigates, Rosoboronexport has also offered to upgrade the class.
This week also saw the delivery of the Indian Navy's first Visakhapatnam-class guided missile destroyer from Mazagon Dock Limited in Mumbai.