DSEI 2021: Rheinmetall Debuts Brimstone-Armed Mission Master XT UGV
Rheinmetall's Mission Master XT unmanned ground vehicle made its United Kingdom debut at Defence and Security Equipment International 2021, equipped with a Brimstone missile launcher as part of an all-new Fire Support module for the UGV.

The Fire Support module was jointly developed with Brimstone manufacturer MBDA, and represents the first iteration of the Mission Master XT design. According to Rheinmetall, the launcher module used is capable of salvo firing its Brimstones to engage multiple targets simultaneously, or against a single target with "total precision".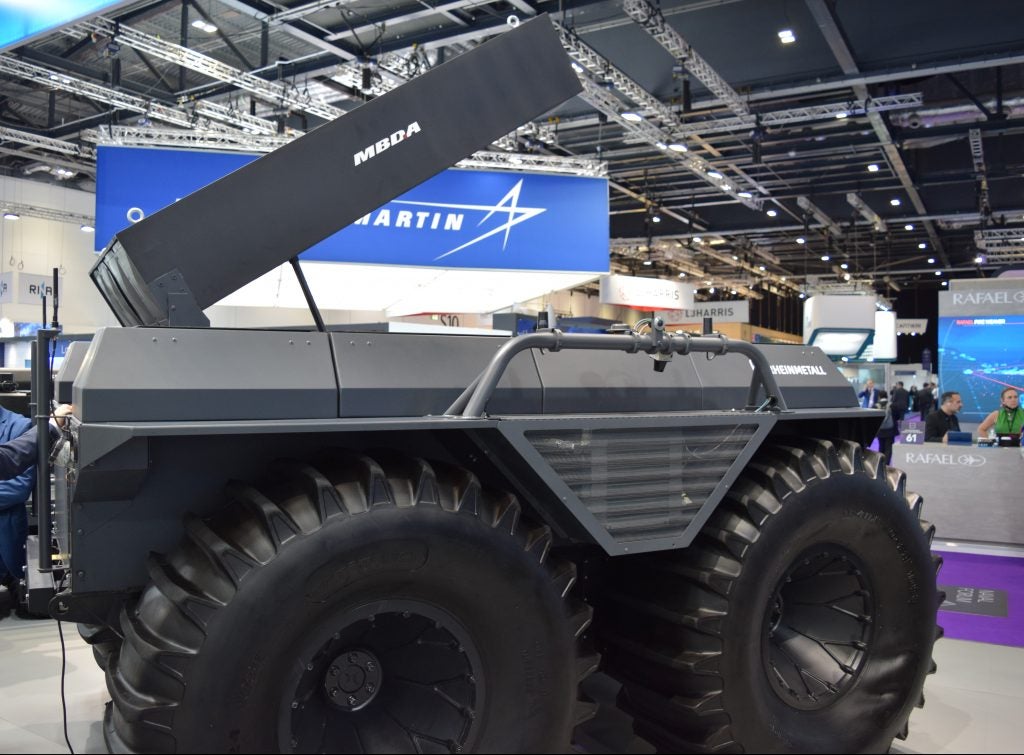 The combat-proven Brimstone missile also retains its ability to engage static and mobile targets in and out of line-of-sight as on other launch platforms. This capability allows the Mission Master XT – Fire Support to autonomously execute a multitude of tactical tasks, with potential missions including ambush, attack by fire, support by fire, and suppression of enemy air defence systems.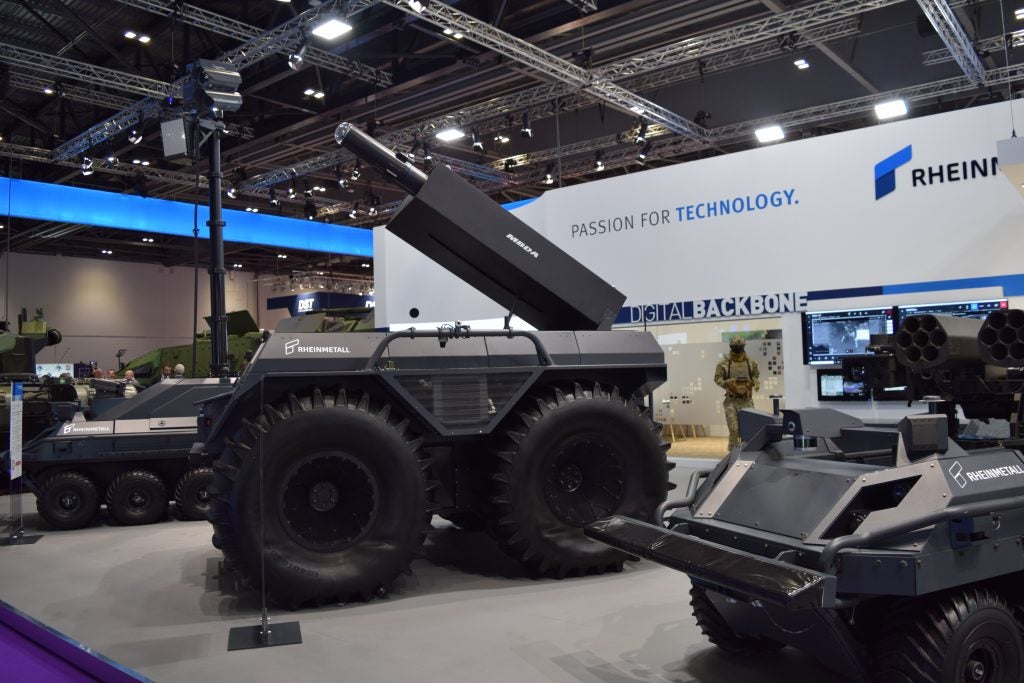 The Mission Master XT UGV is the latest member of Rheinmetall's Mission Master family of UGVs, having been launched in June this year. Like the original Mission Master (now known as the Mission Master SP, or Silent Partner), the XT is capable of autonomous operations through Rheinmetall's PATH autonomy kit, with Rheinmetall noting that the XT can act as an autonomous wingman to manned armored fighting vehicles like the Challenger 3, Puma and Lynx. All Mission Masters are compatible with NATO-standard battle management systems, with a variety of remote control options available, including a multifunctional tablet that can be used to operate Mission Master sensors and weapon systems, as well as programming missions to be executed autonomously by the UGV.

Compared to the Mission Master SP, the XT is designed to better tackle extreme terrain and weather conditions, with a continuous tire inflation system ensuring mobility across harsh terrain ranging from ice and snow to sand and rocks, and even after the tires are punctured by holes up to 2 centimeters in diameter. Its diesel engine allows it to travel up to 750 kilometers without refueling, while lithium-ion batteries allow the XT to perform silent watch operations of up to six hours. Additionally, a new amphibious capability allows the XT to swim and float with no compromises to its 1,000 kilogram maximum payload capacity.