Rheinmetall Mission Master UGV Developments at DSEI 2019
Rheinmetall displayed the latest iteration of its Mission Master eight-wheeled unmanned ground vehicle (UGV) at DSEI 2019. Amongst the innovations on offer were a new cargo trailer for the standard Mission Master- Cargo and the Thales FZ-220 70mm launcher fitted to Mission Master via the Fieldranger Multi Weapon Station (MWS). They also debuted a system for launching the Black Hornet UAV (unmanned aerial vehicle) and a WB Group platform for launching Warmate loitering munition.
The electric-dive Mission Master can now operate for up to eight hours autonomously at road speeds of up to 30 kilometers per hour or in water at up to 5 kilometers an hour. The base Cargo UGV can carry up to 600 kilograms of payload stores whilst the medical variant can carry two litter (stretcher) casualties and a range of life-saving medical technologies otherwise unavailable to the field medic attached to an infantry platoon.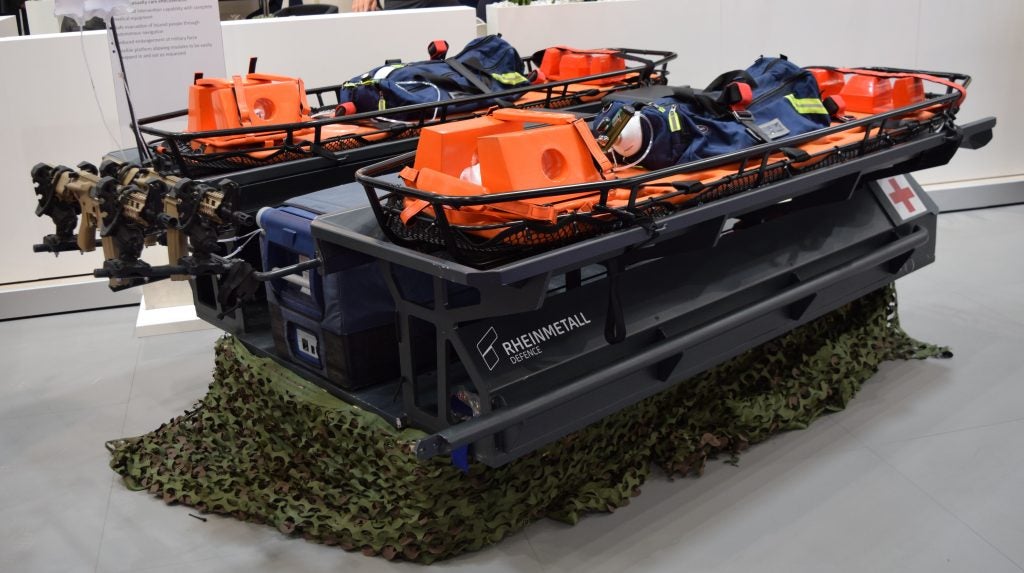 A pair of 70mm Thales FZ-220 seven-tube launchers can be mounted on the Mission Master – Protection UGV variant. The various connections are done through a single connector and while a crane is needed to mount the module Rheinmetall claim the operation can be completed in ~30 minutes. As Overt Defense reported, the platform has been certified as meeting NATO Standardization Agreement (STANAG) 4568 on unmanned vehicle interoperability earlier this year with an effective range in indirect fire mode of up to 7 kilometers (or 9 if using guided rockets).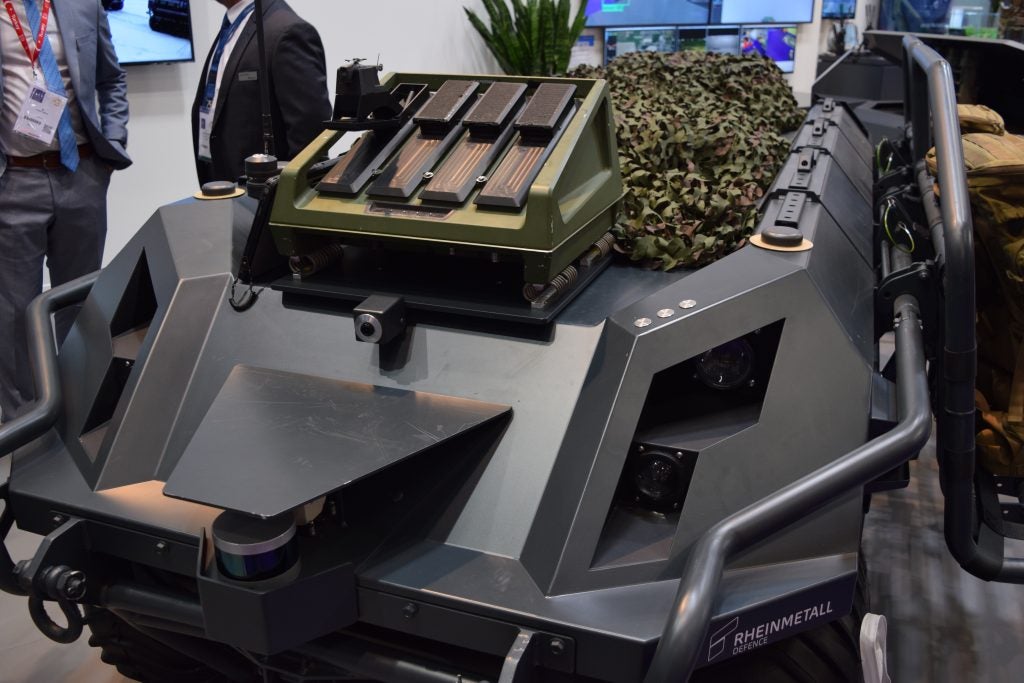 A FLIR developed platform was also exhibited allowing the launch of up to two Black Hornet UAVs at the one time from the Mission Master whilst another pair recharge from the vehicle's power source. The Black Hornets are stored in individual compartments which lock closed when not in use. This allows the Mission Master to act as a mother-ship for reconnaissance operations with the UAVs launched and controlled remotely.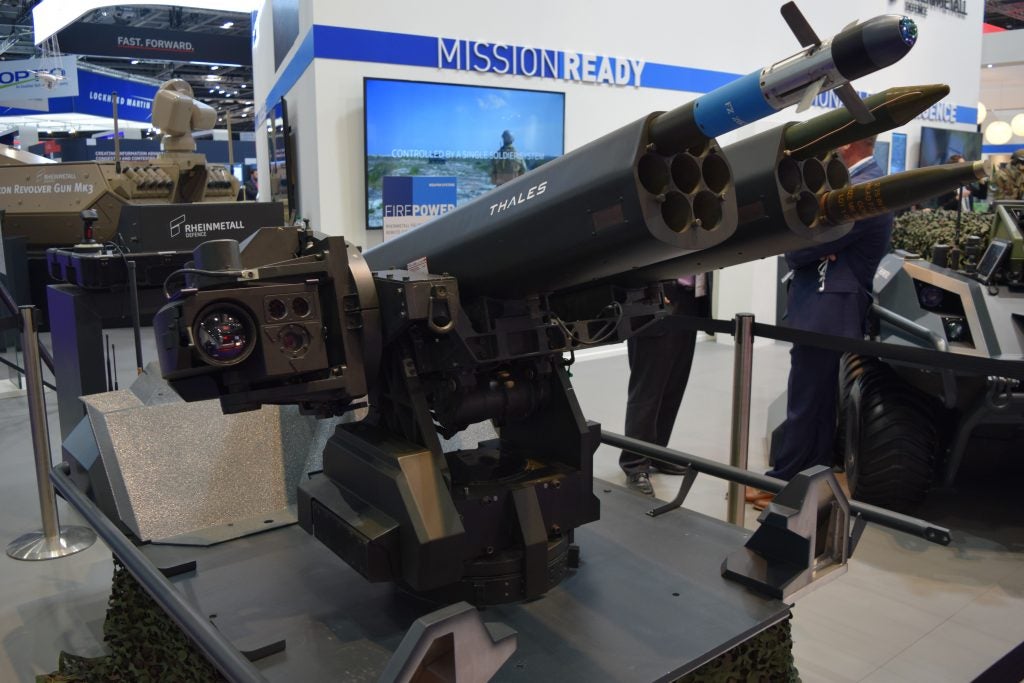 Rheinmetall have also partnered with Poland's WB Group to integrate the Warmate Micro Combat UAV on its Mission Master – Protection variant. The Warmate offers both a surveillance and strike capability with an operating range of 10 kilometers and a loiter time of around 30 minutes. The Protection UGV variant features a launcher capable of launching up to six Warmate loitering munitions, allowing swarm attacks against armoured vehicles or fortified locations.