India Makes Fresh Attempt To Urgently Procure Minesweepers
The Indian Navy has released a Request For Information (RFI) that seeks to procure or lease three to four Mine Countermeasure Vessels (MCMV) through a Government to Government agreement. The first MCMV is to be delivered within 10 months of the contract award, with the following vessels being delivered at 4 month intervals. In the case of a lease, the lease period is for 10 years, with a possible extension to 15 years. There is also an option to acquire the vessels at the end of that period.
MCMVs are critical to the protection of naval assets by detecting and neutralizing naval mines. They also fulfil secondary roles like mine laying and local naval defence. For this, the RFI calls for vessels with:
"Mine Hunting utilising equipment capable of mine detection and mine classification using Hull Mounted Sonar and Side Scan Sonars (SSS), Unmanned Underwater Vehicles (UUVs) such as Autonomous Underwater Vehicle (AUV) / Propelled Variable Depth Sonar (PVDS) and Mine Identification & Disposal Vehicles."
Mine Neutralisation utilising Expendable Mine Identification and Disposal Vehicles is also a stated requirement. Armament includes a 20/30mm Naval Surface Gun, two 12.7mm heavy machine guns and Very Short Range Air Defence Systems (VSHORADS).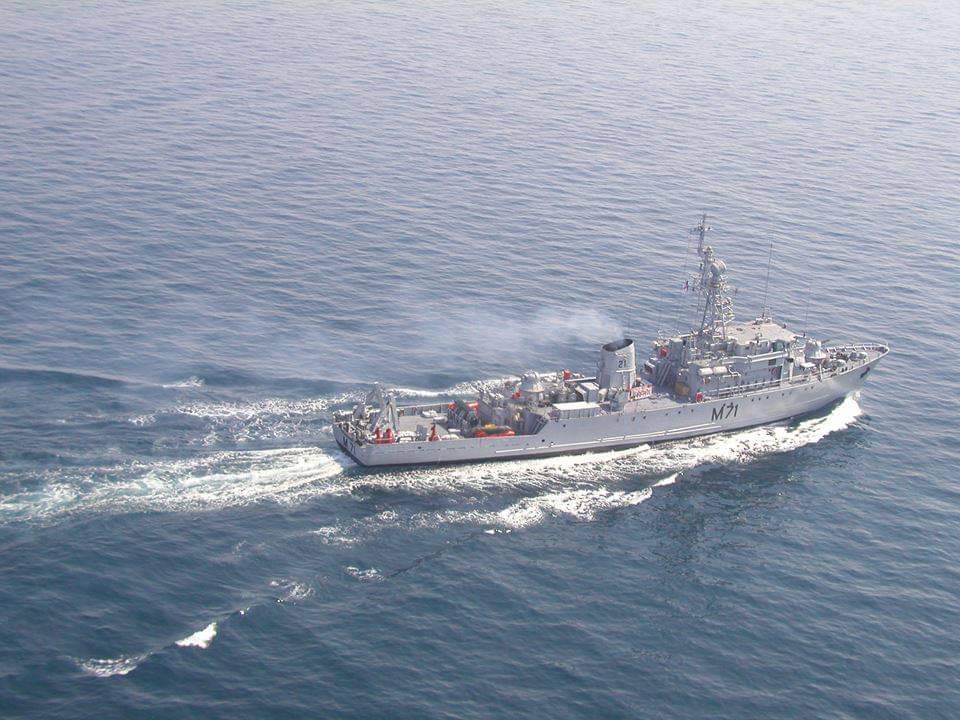 The MCMV programme was first approved in 2004. Goa Shipyard was to manufacture 12 MCMVs. These were to be made with ToT from the Kangnam shipyard in South Korea. In 2014, the process was scrapped after allegations of meddling by middlemen. A subsequent attempt fell through in 2018 due to pricing and ToT issues. This left the Indian Navy without any minesweepers after INS Kozhikode was decommissioned in 2019.
A new RFI released in 2019 made little progress. Meanwhile RFIs were issued for procurement of 8 high endurance autonomous underwater vehicles, 10 portable UUVs for EOD, 8 expendable underwater mine disposal systems, and 12 unmanned surface vessels with mine countermeasure modules. These would help bridge the gap in mine counter-measure capability but their progress and in-service date is still unknown. The Indian Navy had ordered 8 mine countermeasure clip-on sweeps from Thales, with deliveries scheduled from 2021-2022.
Reportedly, South Korea and Russia are interested in supplying MCMVs. The Navy's total requirement is for 24 such vessels. The rapid modernization and expansion of Pakistan's submarine fleet would likely give new impetus to India's efforts to build such vessels.
Header: INS Cannanore (M68), (Indian Navy)