UK & Japan To Collaborate On Tempest, F-X Propulsion Systems
The Royal Air Force's Chief of the Air Staff, Air Chief Marshal Sir Mike Wigston, announced that the United Kingdom and Japan had committed to "ground breaking collaboration" on their Tempest Future Combat Air Systems and F-X programs. The 20 July announcement states that the collaboration will have a "special focus on engine and propulsion systems", and was made following a meeting between British Defence Secretary Ben Wallace and Japanese Defense Minister Kishi Nobuo, where the two agreed to "accelerate" discussions on joint development of subsystems used in the programs.

The announcement confirms Japanese newspaper reports from earlier in July, which claimed that the Japanese government had been looking into having Japan's IHI Corporation and Rolls-Royce jointly develop the engine for the F-X, the replacement for the JASDF's F-2 multirole aircraft. Rolls-Royce and IHI Corporation already collaborate for civil aviation, with the Japanese company supplying nearly 20 percent of the components and modules in Rolls-Royce's Trent family of engines.

Japan's government has long planned to engage foreign industrial partners to reduce development costs and technological risk, with Lockheed Martin engaged in December 2020 to assist prime contractor Mitsubishi Heavy Industries in overall systems integration for the stealth aircraft. However, Tokyo has also emphasized that joint development will be "Japan-led", with Japan to retain rights to modify systems as it sees fit.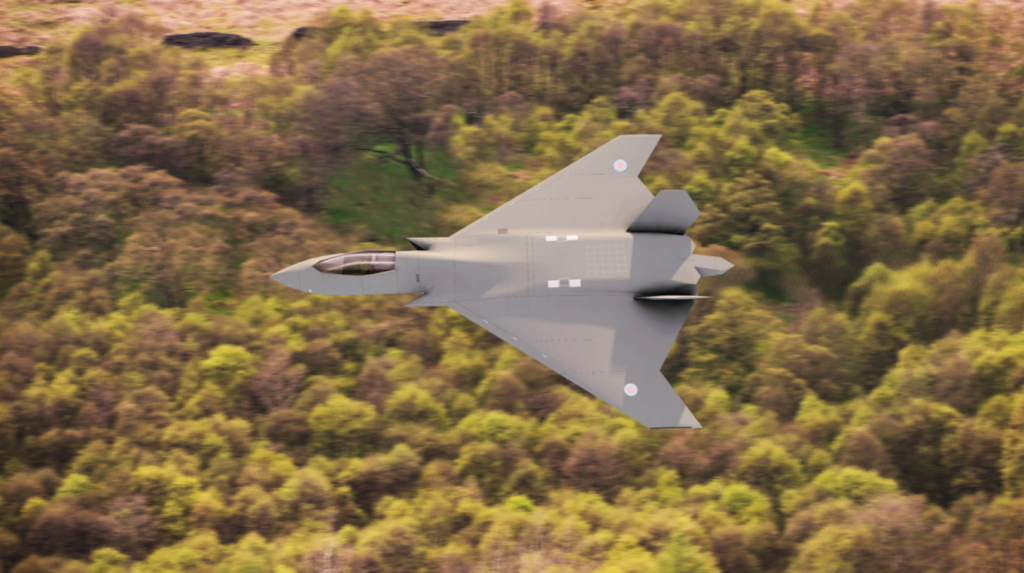 While both future aircraft programs are still in the conceptual stage, setting the stage early for collaboration stands to significantly benefit both programs as they progress. However, recent news of a £370 million budget cut for Tempest's concept and assessment stage suggests that the British program is the one with more to gain from such collaboration, with Japanese commitment to a future JASDF tactical aircraft fleet of F-35s, F-15Js and F-Xs augmented by loyal wingmen yet to be affected by similar cuts. Japanese Defense Ministry officials that spoke to Yomiuri News have stressed the need for more JASDF stealth aircraft, saying that "we have no choice but to compete on quality", instead of matching the quantity of PLAAF aircraft.