Japan Likely to Eliminate 1% GDP Military Spending Cap
In a statement made last week during an interview with Nikkei Asia, Japanese Minister of Defense Nobuo Kishi revealed that Japan will likely eliminate the 1% GDP cap which had long served as a boundary for Japanese military spending. While the cap had officially been abolished in 1987, it had since remained an important informal policy of subsequent Japanese governments. Kishi told Nikkei that "we must increase our defense capabilities at a radically different pace than in the past" in light of "the security environment surrounding Japan… changing rapidly with heightened uncertainty", GDP does not belong in this equation.
Kishi also mentioned improving Japanese defense capabilities on the Nansei islands which stretch from Okinawa towards Taiwan. Of these, Yonaguni island is actually closer to Taiwan than mainland China. China responded to the interview on Friday with a foreign ministry spokesperson saying that:
"The Japanese side made these irresponsible remarks to blatantly advocate arms race, play up regional tensions, provoke a military confrontation, and even attempt to interfere in the Taiwan question and China's internal affairs. […] Japan has always had a small group of forces obsessed with the old dream of militarism and they are trying to get their hands on Taiwan. […] We once again warn the Japanese side that the determination and will of the Chinese government and military to safeguard national sovereignty, security and unity is rock-firm. Japan should not overstretch itself."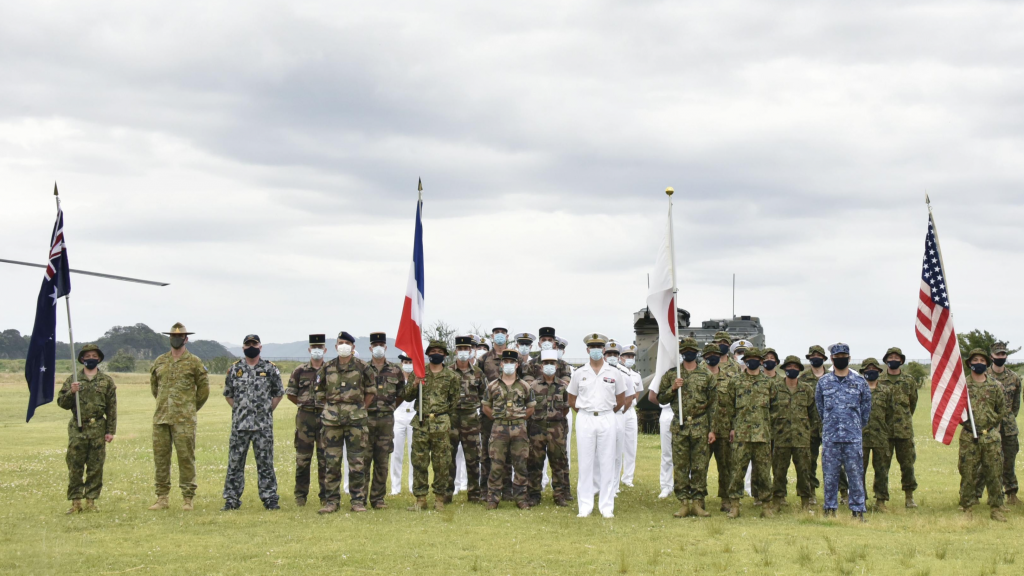 Japan's military spending has increased significantly in recent years with a record 5.34 trillion yen budget having been approved for fiscal year 2021. Japan has grown increasingly wary of Chinese military activities. China claims the Japanese-administered Senkaku islands and its increased belligerence around Taiwan has not gone unnoticed either. Japan has also moved to expand its military cooperation beyond just the bedrock of its alliance with the United States by increasing cooperation with Europe and the Quad.
It is worth noting that Kishi's announcement comes at a time of record-low approval for the incumbent cabinet, largely due to its handling of the Covid-19 pandemic, and that increasing militarization remains controversial among the Japanese public at large.