Iran Unveils New UAV Named "Gaza" and New Defense Systems
In a ceremony, which was attended by Major General Hossein Salami, General Commander of the Iranian Revolutionary Guard Corps, and Brigadier General Emirali Hacizade, The Air-Space Commander at the IRGC, three significant defense and military achievements of the Iranian Revolutionary Guards in the field of UAV's and defense were introduced.
Iran's Islamic Revolution Guards (IRGC) unveiled a new drone named "Gaza" with a range of 2,000 kilometers at the ceremony. The "Gaza" drone is a wide-body combat drone with 35 hours of flight time.
Iran claims the new heavy drone can carry 13 bombs and 500 kilos of military gear, and it can conduct combat, surveillance, and reconnaissance operations. It can also be utilized in search and rescue operations as well as post-natural disaster rescue efforts.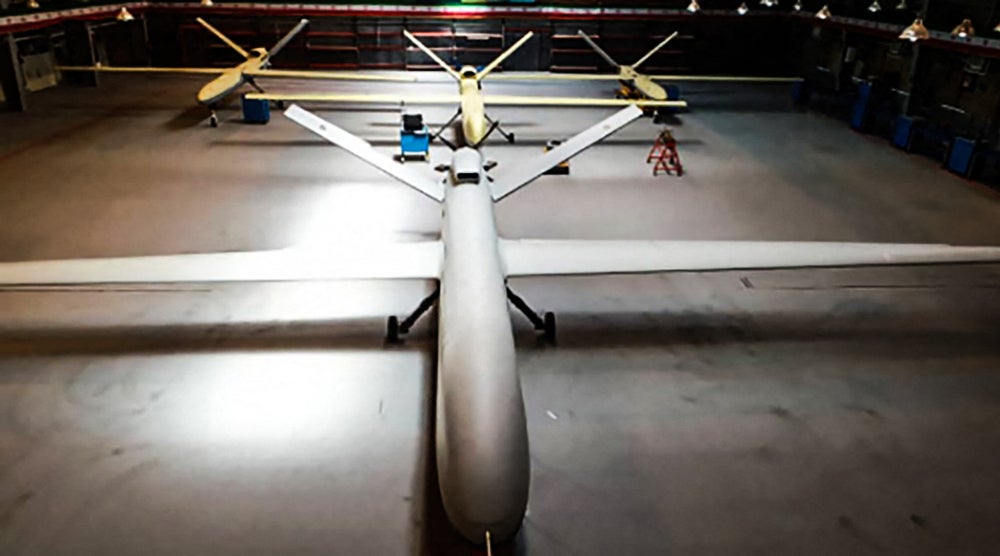 According to Sepah News, Major General Hossein Salami said that they named the drone as "an immortal honor to those who stand against the occupation and aggression of the Zionists today (in Gaza)."
Additionally, the "9-Day" surface-to-air missile system was also revealed. The "9-Day" air defense missile system was mostly developed against low-altitude threats such as cruise missiles and unmanned aerial vehicles. According to reports, the system is a more advanced variant of the "Sevome Khordad" air defense system, which was introduced and developed based on the Russian S-300 system.
Finally, the "Quds" radar was another of the technologies unveiled during the ceremony. It is an enhanced version of the Belarusian-made Vostok radar, which has seen service with the Iranian army.
According to General Hacizade, the recently unveiled "Quds" Radar system can detect stealth aircraft in a radius of up to 500 kilometers. The "Quds" radar system may also be swiftly deployed and moved. Hacizade claimed that Iran is among the top ten countries in the world in terms of air defense systems, as well as among the top twenty countries in terms of smart radars.