In Historic First, French Troops Will Train in Japan
In a recent statement, Japan's Ground Self Defense Force (JGSDF) announced upcoming drills which will feature US Marines and French troops training alongside the JGSDF. Set to be held between 11-17 May in Kyushu (the southernmost major Japanese island), the exercises will mark the first time in history that troops of all three nations have drilled together at such a scale. Previous exercises which featured all three states tended to be confined to naval drills.
In the post-war world, Japanese military engagement has largely been limited to cooperation with the United States. In recent years however, Japan has been expanding its cooperation with other like-minded states. This includes membership in the Quad alongside India, Australia and the US but also increased engagement with Europe. When British troops arrived in Japan for training in 2018, it marked the first time in post-war history that a non-US ground force has trained in Japan. Now, France is set to become another foreign power to be afforded this rare privilege.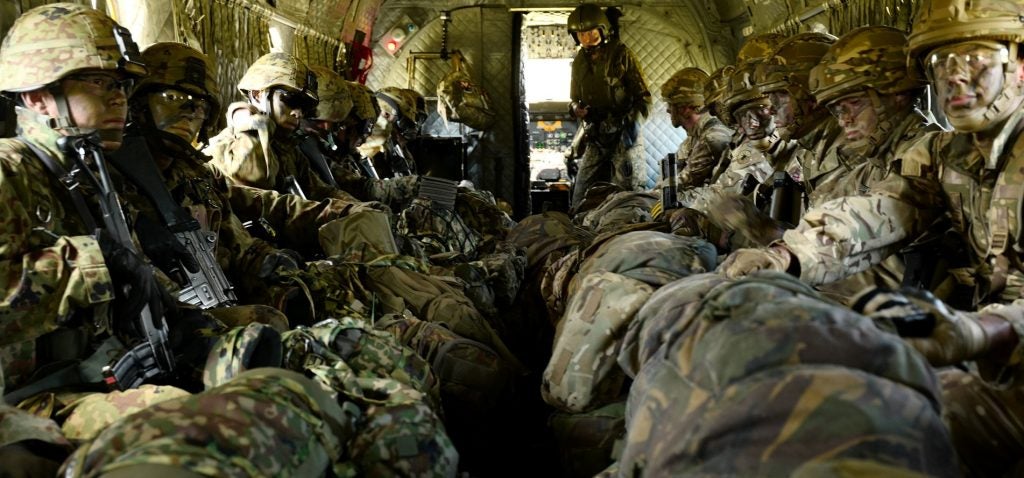 Japanese Defense Minister Kishi praised France's commitment to an open Indo-Pacific and highlighted how the drills will help Japan be better prepared for a defense of the Senkaku islands which, while administered by Japan, are also claimed by China:
"France shares the vision of a free and open Indo-Pacific. […] By strengthening cooperation between Japan, the United States and France, we'd like to further improve the tactics and skills of the Self-Defense Forces in defending remote island territories."
France, which still has possessions in the Pacific and Indian oceans, has been steadily been increasing its role in the Indo-Pacific region. Aside from its participation in a variety of drills, the republic has also sent vessels to perform freedom of navigation operations in the South China Sea. A naval exercise with all three nations participating is also being planned.