New Japanese Diplomatic Bluebook Shows Significantly More Concern About China than Earlier Editions
Every year, the Japanese Ministry of Foreign Affairs (MOFA) releases a "diplomatic bluebook" which serves as a publicly-available annual report on the country's foreign policy activities. The 2021 edition was just released on Tuesday, 27 April, following in the footsteps of American annual reports on the international environment, shows significantly more concern about China than any diplomatic bluebook published to date. Even Foreign Affairs Minister Motegi Toshimitsu's announcement of the diplomatic blue book was particular in that it presented the evolving US-China relationship as a topic of particular interest.
The bluebook showed concern over China's incredible military rise, noting that the PRC has seen its official defense budget rise 44-fold over the past three decades and that in some military areas Chinese advancements have already reached or even surpassed America. Serious concern was noted over human rights issues as exemplified by the plight of Hong Kong residents and Xinjiang's Uighurs. Chinese incursions into waters near the Japanese-administered Senkaku islands, which are also claimed by China, were also mentioned. However, despite the recent statement released by President Joe Biden and Prime Minister Yoshihide Suga on the Taiwan Strait, Taiwan is unmentioned in the new MOFA report.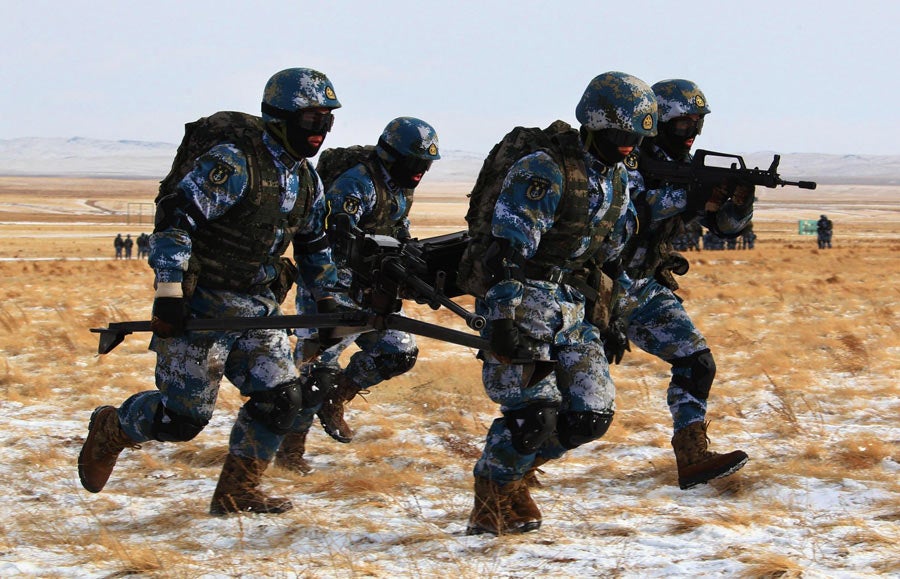 China was quick to respond to the release, with a Chinese foreign ministry spokesperson stating that:
"Japan's new diplomatic bluebook plays up the so-called 'China threat,' viciously attacks and smears China, and unjustifiably interferes in China's internal affairs. China is firmly opposed to this and has lodged solemn representations with Japan through diplomatic channels."
Similar views were quickly distributed through CCP-linked news outlets such as the Global Times.
The MOFA report, among other things, also considered Japan's relationship with its other neighbors. Little, if any, change could be noted in wording regarding the Kuril Island dispute with Russia but the deteriorating relationship with South Korea was brought into the spotlight with a MOFA describing recent court rulings in Seoul calling for Japanese government reparations to comfort woman as in violation of international law.
The English translation of the 2021 Diplomatic Bluebook is not yet available but past editions can be viewed here.