Egypt Purchases 30 Dassault Rafale Fighter Jets from France
The Egyptian Ministry of Defense announced the signing of a contract with France to purchase 30 Rafale fighter jets. With this, the claim that was first brought forward by the investigative journalism site Disclose, was officially acknowledged.
Because of the potential for backlash, the Sisi administration did not make the agreement, signed in Cairo, public. General Tamir er-Rıfai, the Egyptian Army spokesperson, said on Tuesday that Egypt had signed a contract with French company Dassault Aviation to buy 30 Rafale fighter jets after the deal was reported in the French press.
The Egyptian Defense Ministry stated that the deal would be financed by a loan that will be repaid over a period of at least ten years, but it did not specify how much the deal would cost or any other specifics.
Due to Egypt's excessive debt, the French Public Treasury backed the Sisi administration, which was directed by Macron, for the sale, with credit covering 80% of the cost.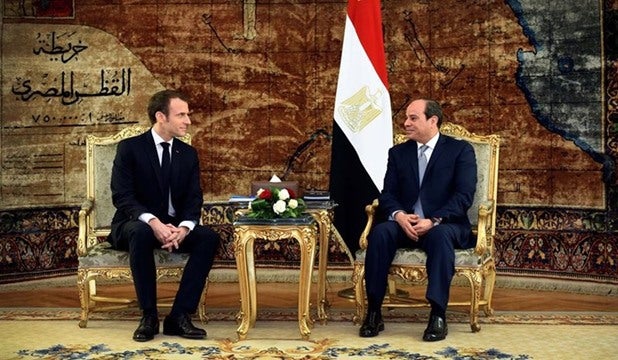 "France is promoting such policies with this mega-arms deal," said Benedicte Jeannerod, director of Human Rights Watch in France, "as the Sisi government has committed significant human rights abuses in Egypt in the name of fighting terrorism with the worst period of repression in the last decades."
The agreement reflects the "strategic nature of the relationship" between the two countries, according to French Armed Forces Minister Florence Parly, and will create 7,000 jobs in France within three years."Our two countries are decisively committed to the war against terrorism and striving for stability," Florence Parly added.
The Rafale is a 4.5 generation twin-engine, canard delta wing, multirole fighter aircraft designed to carry out close air support as well as air superiority missions.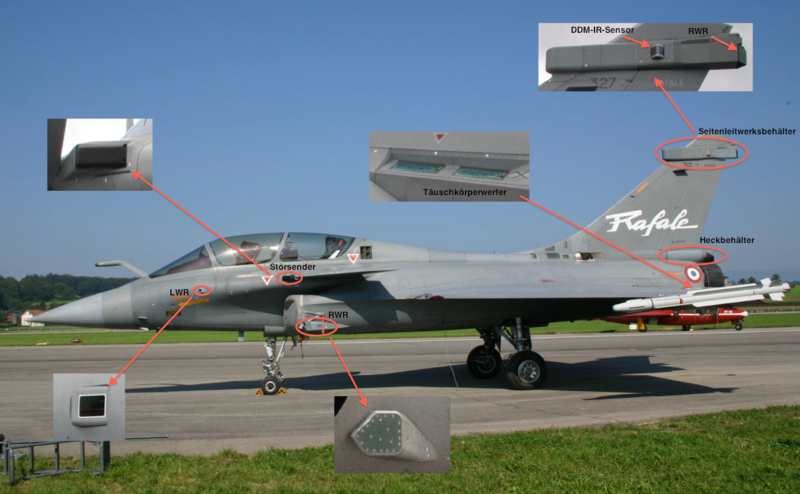 Technical Specifications of the Rafale fighter jet:
Length: 15.27 m (50.1 ft)
Width: 10.80 m (35.4 ft)
Height: 5.34 m (17.5 ft)
Wing Area: 45.7 m² (492 ft²)
Empty Weight: 9.1 t (Rafale C); 9.5 t (Rafale B); 9.8 t (Rafale M)
Maximum Takeoff Weight: 24,500 kg (54,000 lb)
Thruster: 2 × SNECMA M88-2 turbofan
Thrust without Afterburner: 48.7 kN (10,960 lbf)
Afterburner thrust: 73.0 kN (16,400 lbf)
Pilot / Crew: 1-2
Maximum speed limits:
Low altitude speed: 1,390 km/h, 750 knots
High altitude speed: Mach 1.8 (2,150 km/h, 1,160 knots)
Combat radius: 1,852+ km (1,000+ nmi)
Service floor: 16,800 m (55,000 ft)
Climbing ability: 304.8+ m/s (1,000+ ft/s)
Wing loading: 326 kg/m² (83 1/3 lb / ft²)
Thrust / Weight: 1.13
Weaponry:
1 × 30 mm (1.18 in) GIAT 30 / 719B cannon – 125 round capacity
Missiles:
Air to air:
MICA IR / EM or
Magic II
Meteor Missile
Air to Ground:
MBDA Apache
SCALP EG
AASM
GBU-12 Paveway II
AM 39 Exocet
ASMP-A nuclear missile
According to Reuters, Egypt's largest arms provider, France, previously sold 24 fighter jets to Cairo between 2013 and 2017.
The Rafale fighter jet has been used in military operations in Afghanistan, Mali, Libya, Syria, and Iraq. Qatar, India, and Greece have also placed orders for the aircraft. France also provided 36 Rafale fighter jets to the Indian Air Force and in January, France sold 18 Rafale fighter jets to Greece for 2.5 billion euros.