Greece Signs Contracts For Purchase Of Rafales And Their Armanents
On January 25, the Greek government officially signed two contracts with Dassault Aviation for the purchase of 18 Dassault Rafales and their logistical support.

The two contracts were signed in Athens by Eric Trappier, Chairman and CEO of Dassault Aviation, and Lieutenant General Theodoros Lagios, Director General of Armament and Investments of the Greek Ministry of Defense. Present at the signing were Mrs. Florence Parly, French Minister of the Armed Forces, and Greek Minister of National Defense Mr. Nikolaos Panagiotopoulos.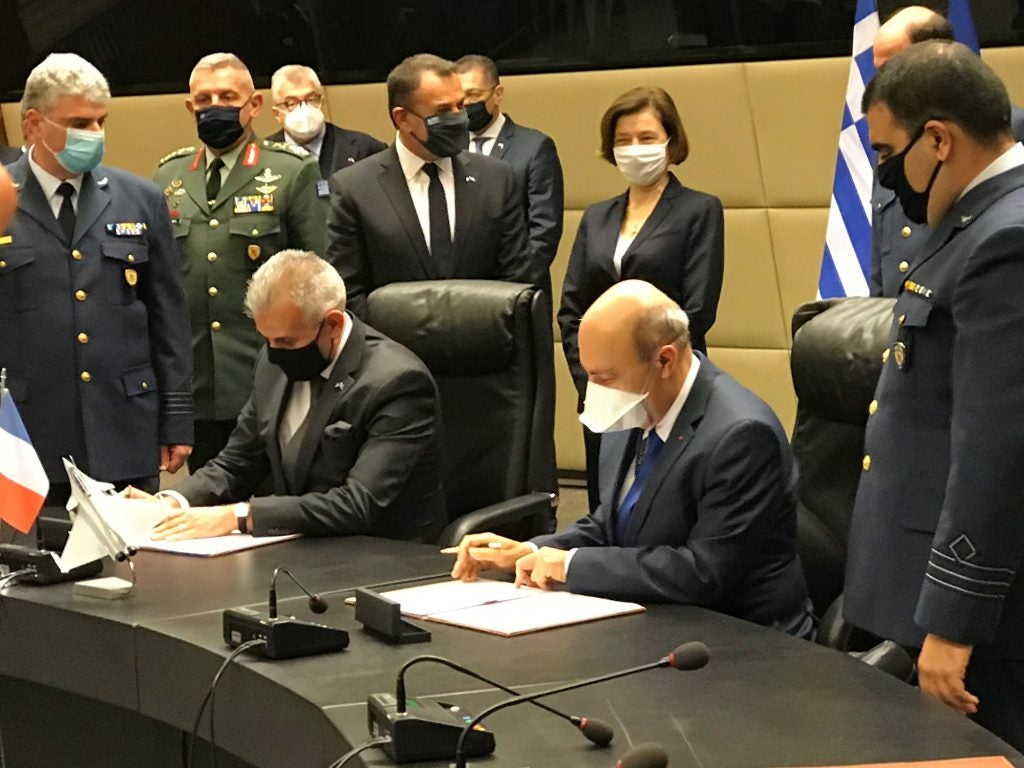 12 of the 18 Rafales to be delivered will be taken from the French Air Force inventory, with the remaining six being new build Rafales. This differs from preliminary proposals, which suggested 10 new build Rafales and eight used Rafales. Owing to the "urgent need" of the Greek Air Force, deliveries of the Rafales will start this summer. The logistical support contract signed will provide the "highest level" of logistics and maintenance support for Greek Rafales for "over four and a half" years.

Trappier said at the signing:

"Greece is a leading European partner, a major member of NATO and a special partner of France, with which Dassault Aviation has stood steadfastly by its side for more than 45 years. The continuity of our presence in Greece, even in the most difficult times, is a token of the quality of this relationship. That is why I am proud and happy to sign today this contract, which symbolizes the extension of the commitment of Dassault Aviation towards Greece since 1974. I would like to thank the Greek authorities for their renewed confidence in us. I assure them of our total mobilization to achieve the objectives that are defined."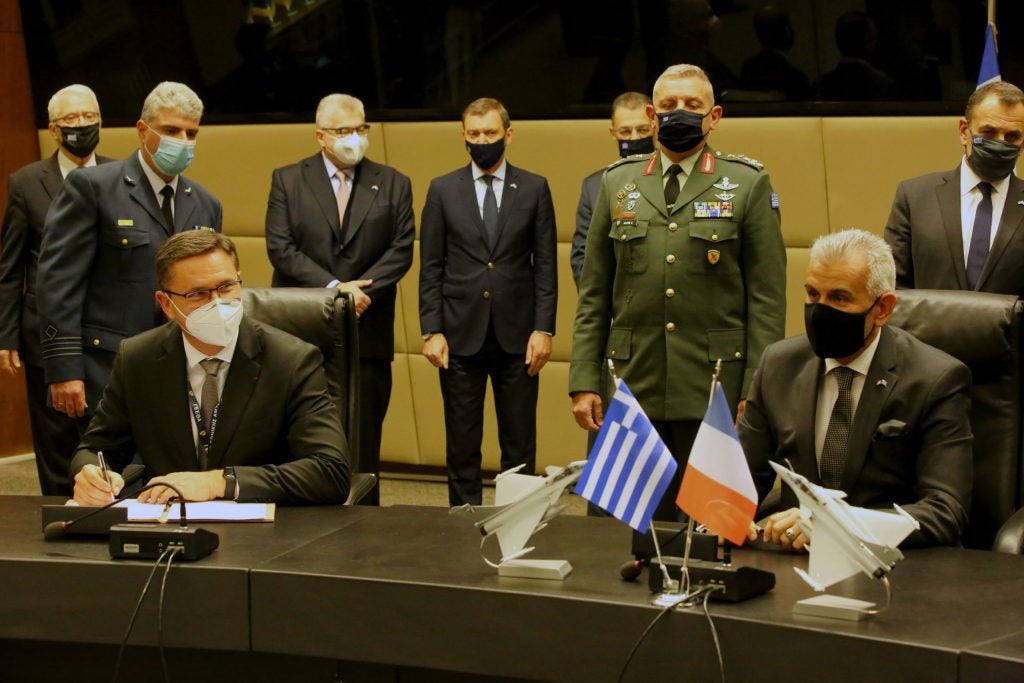 On the same day, Lieutenant General Lagios signed a contract with MBDA CEO Eric Béranger for the supply of missiles for the Rafales, again in the presence of Ministers Parly and Panagiotopoulos. The contract facilitates the arming of the Greek Rafales with SCALP cruise missiles, AM39 Exocet anti-ship missiles, MICA "multi-mission" air-to-air missiles, as well as the Meteor beyond visual range air-to-air missiles.

Minister Parly has described the Rafale contract signing as reinforcing the already solid military cooperation between France and Greece. She has since said that France will soon send Greece a proposal to modernize its frigate fleet. This comes as the US has already pitched their own frigate proposal. From the looks of things, there are plenty of places where the French think Greece needs some reinforcement.