New Textron Prototype for USMC Reconnaissance Vehicle Unveiled
On 4 May, Textron Systems announced its "Cottonmouth" prototype for the USMC Advanced Reconnaissance Vehicle (ARC) program. The new vehicle is the company's bid for a planned replacement for the aging fleet of USMC LAV-25s. An ARC contract would be extremely lucrative as reportedly the corps is considering to acquire up to 500 new ARC vehicles to replace its 600 LAV-25s.
General Dynamic's Light Armored Vehicles 25s were adopted by the corps in 1983 and have since seen a number of variants and derivative vehicles specialized for anything from an anti-tank (AT) role to mobile electronic warfare support. According to the marines, their replacement needs to have better command, control, communications, computers, intelligence and fire control capability; provide light armored reconnaissance battalions with "greater capacity to conduct combined arms reconnaissance and surveillance, raids and offensive actions, security and defensive operations in support of maneuver"; integrate anti-drone technology; offer better water mobility; and extend the protection available to troops. Having issued a draft proposal in the summer of 2020, the USMC released a request for prototype proposals on 30 March this year. The deadline for submission was 3 May.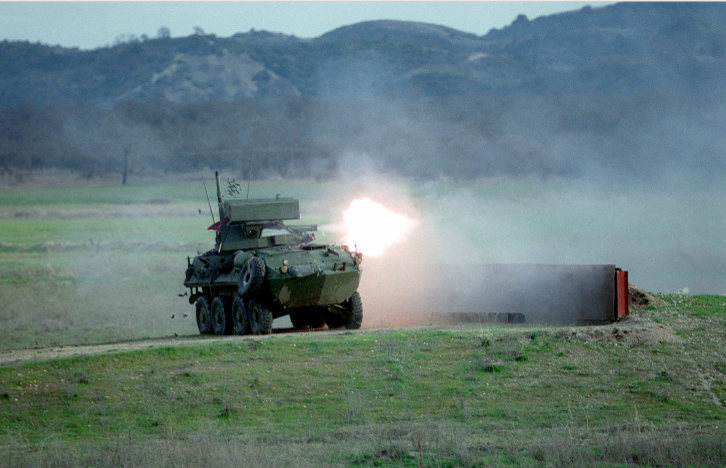 Textron's senior vice president of land systems, David Phillips, stated that the company's new vehicle is being seen as a next generation scout platform built for the multi-domain battlefield.
"The things that they [the USMC] want: organic tethered UAS, unmanned aircraft system, with auto-launch and -retrieval. Again, they want an open architecture approach, that's an imperative for them to allow easy integration of any payload capability, any payload capability that they want – but immediately, they want us to integrate mature technologies to include a whole bunch of United States government-furnished equipment that they're providing for us to integrate into the system, things like battle management systems, communications suites, among others."
Textron is not in the design competition without competition, however. BAE Systems has been reported to have submitted its own bid while the LAV-25's parent company, General Dynamics Land Systems, has made an official announcement stating that it has also submitted a prototype proposal. Unfortunately, information about these two companies' vehicles is not yet available.