L3Harris To Supply Modular Open Systems Approach For OMFV Lynx
L3Harris Technologies has signed a teaming agreement with American Rheinmetall Vehicles to jointly develop Rheinmetall's Lynx infantry fighting vehicle for the Optionally Manned Fighting Vehicle program, which intends to select a replacement for the US Army's current Bradley Fighting Vehicles. L3Harris joins Raytheon and Allison Transmissions in their partnership in developing an advanced, yet "low-risk and easily upgradable" variant of the Lynx for the program.

Under the teaming agreement between prime contractor American Rheinmetall Vehicles and L3Harris, L3Harris will supply its vehicle mission systems, cybersecurity and its modular open systems approach (MOSA) for the OMFV Lynx. The company says that its MOSA will "enable cross-platform and cross-domain commonality of parts and subsystems to allow for easy and affordable upgrades", with its design approach centered on the reuse of technologies and lessons from "the family of L3Harris programs and engagements around the Army's modular open aviation and ground endeavors".

"We have a long history providing similar support to multiple platforms using our MOSA approach for mission systems and electronic warfare," said James Gear, Vice President, L3Harris Domestic Business Development. "We look forward to working with American Rheinmetall Vehicles to further expand into the ground defense vehicle market."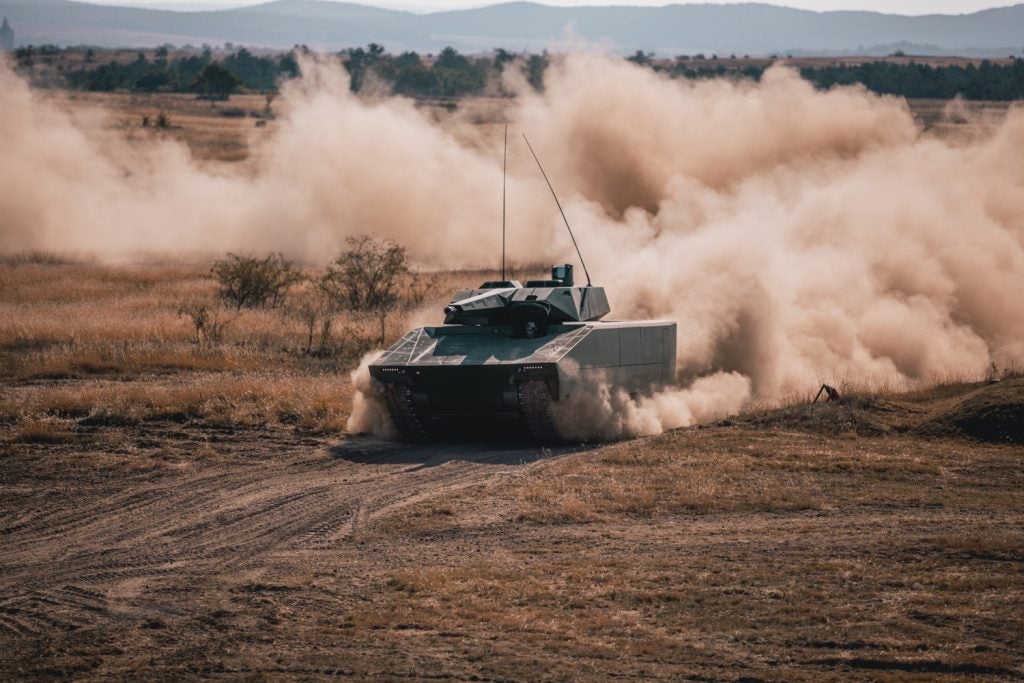 "We are excited to have L3Harris join our growing team to support the U.S. Army's OMFV program," said Mathew Warnick, Managing Director for American Rheinmetall Vehicles. "Their experience in open architecture, communications, and cybersecurity bring tremendous capability to the American Rheinmetall Vehicles team as we prepare our digitally engineered OMFV to provide our Soldiers overmatch now and for the future."
As previously reported on Overt Defense, the first stage of the OMFV evaluation program will evaluate contenders' design approach and their implementation of open systems architectures, with five winners to receive an initial contract to build their concept vehicles. Rheinmetall's Team Lynx has pressed hard to add industry leaders to its roster, both looking to meet the Army's desire for industry-led innovation with OMFV and to leave its somewhat shaky start to OMFV contention behind.