Global Force Next: US Army Outlines Next Generation Vehicle Priorities: OMFV, RCV & AMPV
In a virtual panel on the first day of AUSA's Global Force Next virtual program, Major General Richard Coffman, the director of the Next Generation Combat Vehicle Cross Functional Team laid out his priorities for the program, with the Bradley replacement through the Optionally Manned Fighting Vehicle taking first priority. Behind it is the Robotic Combat Vehicle program, followed by Mobile Protected Firepower and the Armored Multi-Purpose Vehicle, which he described as "not fancy but tough".

Brigadier General Glenn Dean, the Program Executive Officer for Ground Combat Systems, said that the rebooted OMFV program had moved to a broader approach compared to the original requirements-based approach, as the previous demands for high systems maturity had resulted in the prototypes delivered "not matching where we wanted to go" with OMFV. The new approach allows for more innovation in the ways contenders intend to achieve their OMFV concept, "letting industry concept drive material solutions".

Maj. General Coffman described the new requirements for OMFV contenders as based on "characteristics of need", comparing it to how previous requirements could disqualify even "the best vehicle in the world" if it were 1 mile per hour slower than the top speed required. Brig. General Dean added that there were many "innovative partnerships" being formed for the rebooted OMFV, although he would not provide many details prior to the submissions of bids in mid-April. The first phrase of evaluations will evaluate the design approach of the OMFV contenders and their implementation of open systems architectures, with five contenders to receive an initial contract to build their concept vehicles.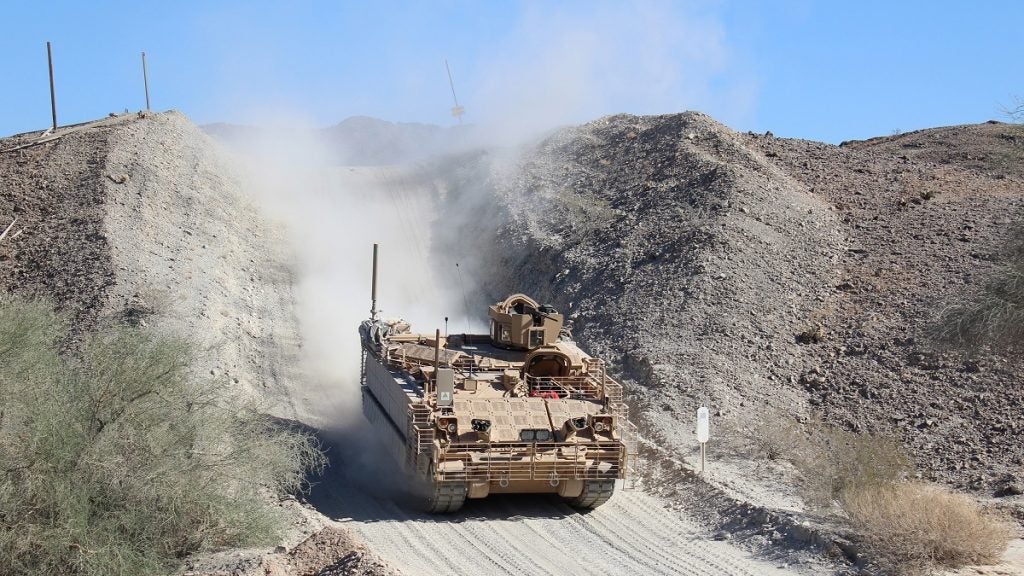 When discussing the AMPV, Brigadier General Dean said that the M113 replacement was still in low-rate initial production, with delays caused by manufacturing difficulties and COVID-19 postponing the decision to start full production that was supposed to have been taken last year and requiring the program to be "rebaselined". However, he said that soldiers conducting preliminary testing on production configuration AMPVs, that have already been delivered, praised the performance characteristics and growth room of the vehicles. Operational testing is now planned to begin in January 2022.