Lynx 41 Disqualified for Optionally Manned Fighting Vehicle
With the passing of the submission date on October 1, two contenders initially emerged for the US Army's Optionally Manned Fighting Vehicle (OMFV) programme. OMFV, previously known as the Next Generation Combat Vehicle (NGCV) programme, is intended to identify a replacement for the Bradley series of tracked infantry fighting vehicles (IFVs).
General Dynamics Land Systems have submitted an unknown variant of their Griffin III, based on the UK AJAX platform, whilst Raytheon and Rheinmetall (in a joint venture titled Raytheon Rheinmetall Land Systems LLC) submitted the Lynx 41 IFV. 14 of each platform were to be manufactured to for the selection process after delivery of an initial bid sample.
Multiple sources have now confirmed that the Raytheon Rheinmetall Land Systems Lynx has been disqualified from contention, seemingly based on the inability of Rheinmetall to deliver the bid sample in time from Germany to the United States. This leaves the General Dynamics Griffin as the sole contender for the OMFV. Critics have pointed to disagreements between Army Futures Command and the OMFV acquisition team on granting extensions whilst others note the failed history of similar Bradley replacement programmes in past.
The Lynx proposal had included an unidentified Active Protection System (APS) and a vehicle-launched Coyote unmanned aerial vehicle (UAV). Little is yet known of the General Dynamics platform but it will likely feature a 50mm cannon which exceeds the minimum threshold calibre of 30mm outlined in the Army's original March 2016 RFP (request for proposal).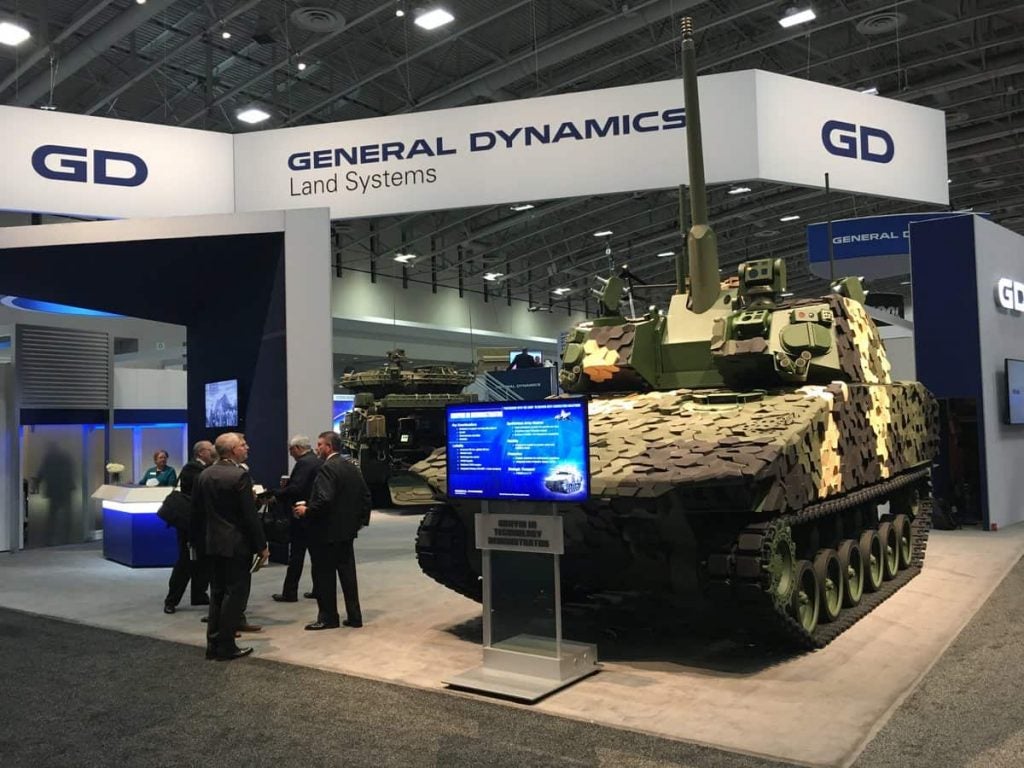 The US Army notes that the "ability to conduct remotely controlled operations while the crew is off platform" is key, whilst being able to "… apply immediate, precise, and decisively lethal extended range medium-calibre, directed energy, and missile fires in day/night/all-weather conditions, while moving and/or stationary against moving and/or stationary targets. The platform should allow for mounted, dismount, and unmanned system target handover."
The RFP called for room for a minimum of six dismounts and two optional crew, ability to transport two OMFVs within a C-17, two individually targeted weapons platforms optimised for urban combat, and be designed to integrate with a future family of "robotic combat vehicles" with the first production vehicles are due in-service by 2026.