Shandong Transit: China Again Seeks to Intimidate Taiwan
On 20 December a Chinese task force consisting of the Shandong Type-002 aircraft carrier and four other vessels concluded a transit through the Taiwan Strait. According to the PRC news, the operation is connected with the rebasing of Shandong to a new port, more suitable for the continuation of exercises and drills during the Winter period. However, the movement of the Chinese task force was preceded by the Arleigh Burke-class guided-missile destroyer USS Mustin's passage through the Taiwan Strait on the 19th December. USS Mustin (DDG-89) arrived in the region earlier this year, passing through the Taiwan Strait in August, and is a part of the US Navy's 7th Fleet within the USS Ronald Reagan Carrier Strike Group.
The Shandong aircraft carrier was claimed to be combat-ready by the end of this year by the Chinese media. Nonetheless, the ship and its crew will conclude another series of drills and exercises in the South China Sea.
Besides the transfer of the aircraft carrier, the assets of the People's Liberation Army stalked USS Mustin. The US presence in the region is a part of Donald Trump's hardened stance on the government in Beijing, which threatens the US position in the region. The US Navy is responsible for contesting the territorial claims of Mainland China over Taiwan, which has recently begun to play a larger role in the local balance of power.
The People's Republic of China continuing attempts to intimidate Taiwan have been prominent during 2020. The strain on relations between the states is considerable with recent escalation rapid and dangerous. Beijing has threatened the invasion of Taiwan on numerous occasions. China's president Xi Jinping delivered a speech to PLA marines in November, speaking about the necessity of the necessity to prepare for war.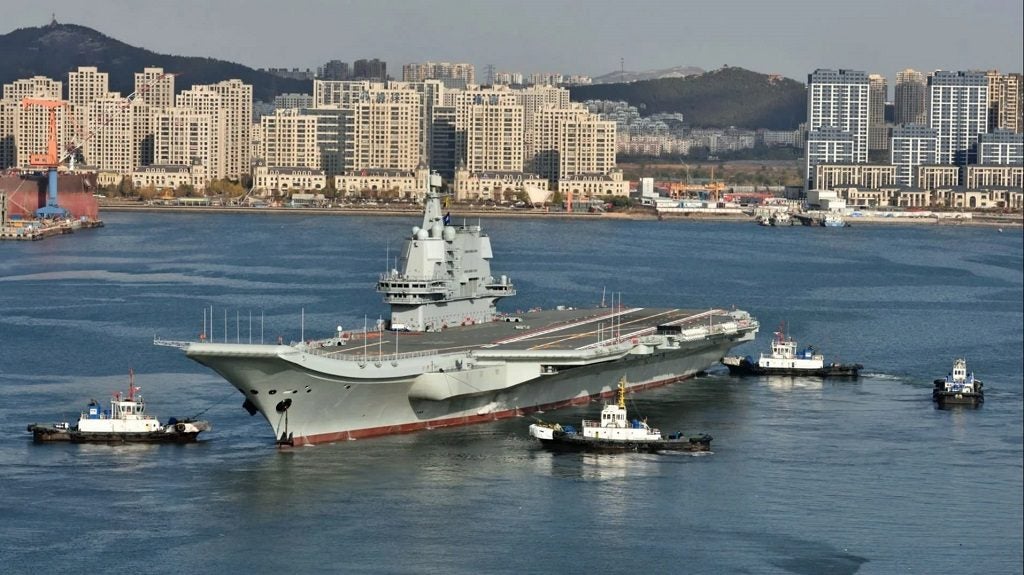 The issue of Taiwan became a very fragile subject this year. As COVID-19 hit economies worldwide speculation and fears arose over a possible contest in the region with the slow decline of US supremacy in the Pacific a potential outcome. Nevertheless, the Chinese claims over the Taiwan Strait and the Nine-Dash Line remain strongly contested by Washington, which is increasin its focus on the region, with changes to the US Navy's force structure planned.