'Focus On Preparing For War' – Says China's Xi Jinping
Beijing once again rises the tensions between the People's Republic of China and Taiwan. In a bold speech to People's Liberation Army Marines Corps in Chaozhou, Xinhua, President Xi Jinping expressed his expectations towards the soldiers. As CNN reports, the Chinese president called them "absolutely loyal, absolutely pure, absolutely reliable". With the tensions rising, the reports of the Chinese plans to invade Taiwan by 2020 seem increasingly possible.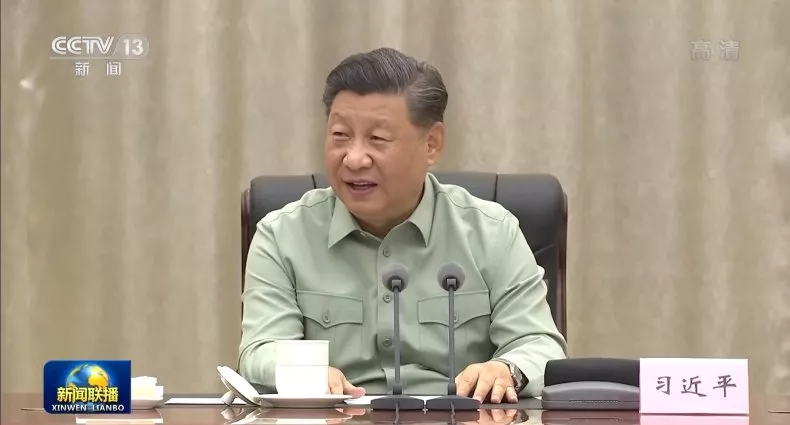 In the latest video released by the CCTV, the PLA conducted a series of exercises including an amphibious landing on the beaches of the Guangdong region. A variety of equipment including helicopters, an MLRS battery, landing craft, and other vehicles were seen in the footage.
Since the beginning of 2020, the PRC has conducted a series of military-related operations against Taiwan. These 'show of force' operations include violations of Taiwanese airspace and waters. The first such incident took place in April when the USS Theodore Roosevelt (CVN-71) was forced to return to port, at Guam, due to ongoing COVID-19 transmission on board. With the US carrier's regional absence the Chinese aircraft carrier, Liaoning was dispatched into the vicinity of Taiwan.
At the beginning of September, another Chinese carrier, Shandong, left the port of Dailan in order to conduct navy drills in the Bohai Sea. According to Chinese specialists, the series of exercises undertaken by the Plan was intended to intimidate both, the US and Taiwan. Only a couple of weeks later almost 40 PLAA warplanes crossed the Taiwan Strait median in another show of force.
The White House confirmed the US' intention to move forward with the sales of military equipment to Taiwan. High Mobility Artillery Rocket System (HIMARS) and SLAM-ER cruise missiles with additional observation pods for F-16s will be delivered to Taipei with a possible extension of other weapons systems sales. The US has also hinted at the sale of additional equipment to Taiwan, such as Harpoon anti-ship missiles. However, in response, Beijing has already threatened with the possibility of retaliation.
The situation between the People's Republic of China (PRC) and the Republic of Taiwan is critical. As the PLA continues its rehearsals of invasion drills, the democratic government in Taipei's position is threatened. The PRC's reaction to the celebration of Taiwan's National Day with a video of naval exercises also tells a lot about Beijing's intentions and desire to intimidate. With the West struggling with a second wave of COVID-19, numerous scenarios are possible and Taiwan's situation continues to be grave.