China's Second Aircraft Carrier Set To Be Combat Ready By End of 2020
China's flattop program is apparently on a steady course. The Type-002 aircraft carrier, Shandong, will reportedly be combat-ready with the People's Liberation Army Navy (PLAN) by the end of 2020. The Kuznetsov-based design has been upgraded with Chinese domestic systems but follows the Soviet carrier's basic design and is powered by diesel engines and has the recognizable take-off ramp, part of its Short Take Of But Arrested Recovery (STOBAR) system.
The limits of the domestic Chinese shipyard industry forced China to pursue a solution to fill the gap until the necessary production capabilities for modern aircraft carrier production has been established. While the
Shandong is not s match for the US Navy's supercarriers it offers important capabilities and a proven platform to develop their carrier program from.
Media claims suggest that the ship has passed its annual training missions and is ready to be fully-operational. According to the ship's commander, Senior Captain Lai Yijun, the training included aviation support, damage control, and emergency response drills. The latest series of trials took place in September, as Shandong was spotted leaving port in order to participate in navy drills in the Sea of Bohai. The same exercises were largely intended to intimidate the United States and Taiwan, but also to boost public opinion of the PLAN.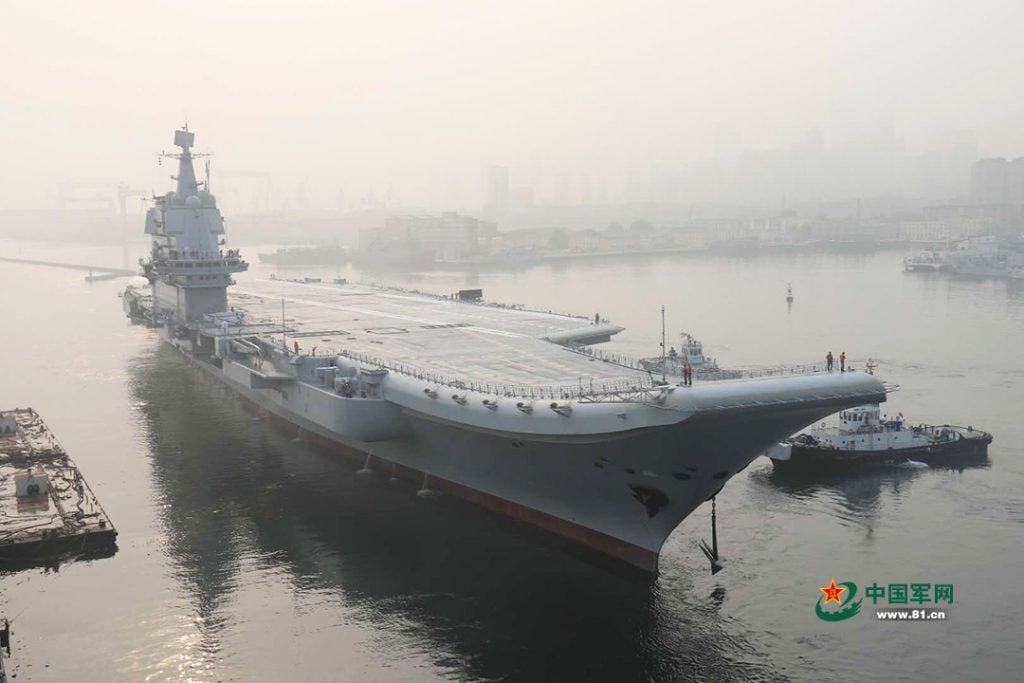 The real question is when we can expect the third Chinese aircraft carrier to enter the service. Besides the Liaoning and Shandong, a Type-003 vessel is currently under construction and is developing quite significantly. The Type-003 will no longer support the old-fashioned STOBAR system as the PLAN seeks the capability to operate aircraft carrying with heavier payloads. The next generation of Chinese carrier is also being developed with the PLAN seeking to equip the Type-004 carrier with cutting-edge systems and armament which potentially includes lasers and railguns.
Currently, however, China's navy has two combat-ready carriers with not-insignificant capabilities despite being based on an outdated design. China's desire for a more carrier-centric navy is still in its infancy but the fledgling capacity to conduct naval air operations is a huge asset in China's ambitions as no regional rival which can match their capabilities.