Saab Offers New Decoy Missile with Gripen for Finnish Fighter Bid
As part of their efforts to win the HX Challenge to provide the Finnish Air Force with a new fighter aircraft, Swedish defense contractor Saab has announced they are offering a new Electronic Warfare system with their Gripen aircraft. This will comprise both Saab's newly developed Electronic Attack Jammer Pod and a purpose built decoy missile system.
Combined with their Gripen E/F model fighter, which Saab is offering as their prospective replacement for Finland's aging F-18 A/B fighters, the new decoy missile will act as a highly capable stand-off jammer for the most demanding missions.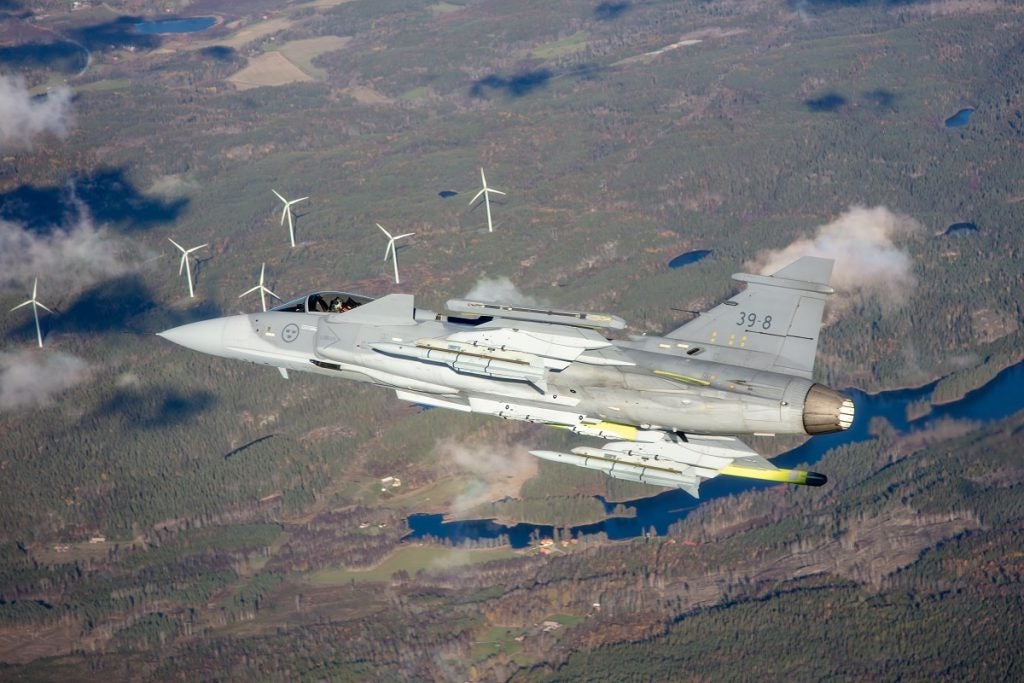 The missile will jam or create false targets for enemy radars, which when combined with the new jammer pod will provide a force multiplier, reducing the number of missiles and aircraft required to complete a mission.
Jonas Hjelm, Senior Vice President and Head of Saab Business Area Aeronautics, said in a statement that:
"Our offering to Finland, combining Gripen E/F and GlobalEye as force multipliers, will protect Finland's people and borders, by delivering both comprehensive situational awareness and a true deterrence effect.

The decoy missile, that we present today, will constitute a strong addition to Gripen E/F's built-in electronic attack capabilities. The payload of the new decoy missile is to a large extent developed in Finland and this will strengthen our offer to Finland even further."
Saab states that should Finland choose their offering with the decoy missile this will lead to an expansion of the Saab Technology Centre in Tampere, creating more highly skilled jobs in Finland.
A similar tack of offering large quantities of local development and production work to purchasing nations has also been used by Saab as a key part of their bid for the Royal Canadian Air Force fighter replacement program and the winning of a contract for the Brazilian Air Force.
With electronic countermeasures being absolutely critical in the survivability of modern combat aircraft, Saab's custom built option may well prove a useful selling point to the Finns and the selecting of the HX competition winner.