UK Signs Contract for First Protector Drones
In July, the Defence Secretary – Ben Wallace – announced the contract for the first three Protector 'Remotely Piloted Air System' (RPAS) whilst at the Air and Space Power Conference. The value of the contract is £65 million and was awarded to General Atomics Aeronautical Systems Inc.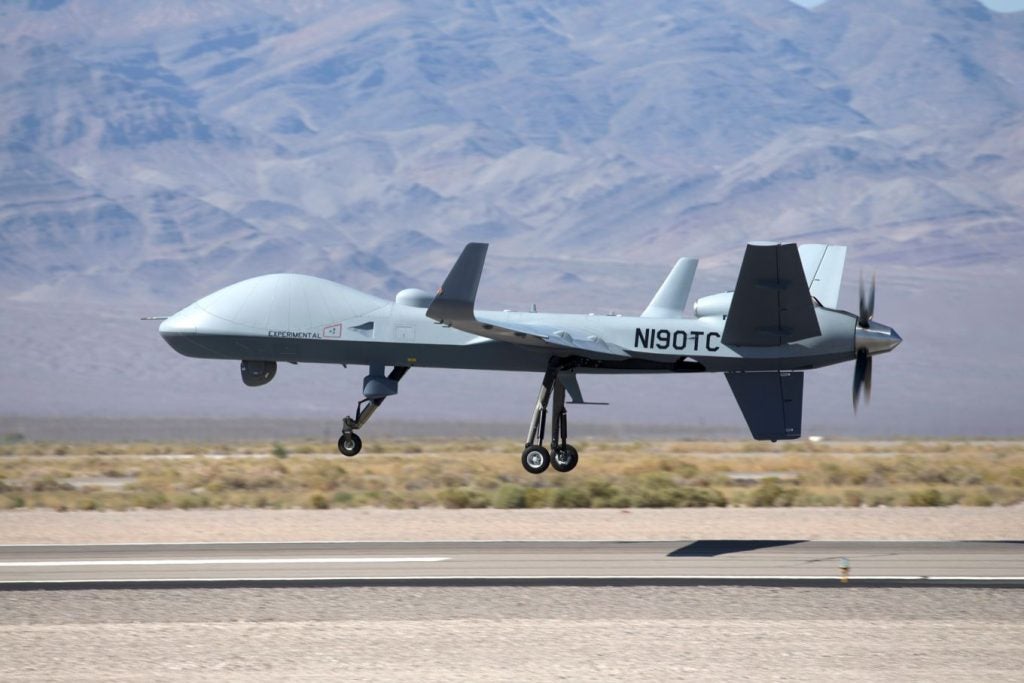 The intended date for entry into service is 2024, although the first aircraft will be produced in 2021. It will stay in the US for test and evaluation, being first delivered to the Royal Air Force in 2023. Information on the RAF's webpage for Reaper does show that this is six years behind the replacement's original in-service date. Protector is the first RPAS certified for use in civilian airspace so clearly enhances how it can be used in a security role as well as the traditional military airspace.
It is designed to carry both Brimstone and Paveway IV munitions. Given the popularised view of the use of 'drones' in the Middle East, this Protector fleet includes advanced anti-icing and lightning protection so perhaps more suitable to temperate and wider operational climates – the previous Predator could operate in these areas but for the media releases to specifically mention, it seems to have been a problem. It will be able to fly consistently for up to 40 hours.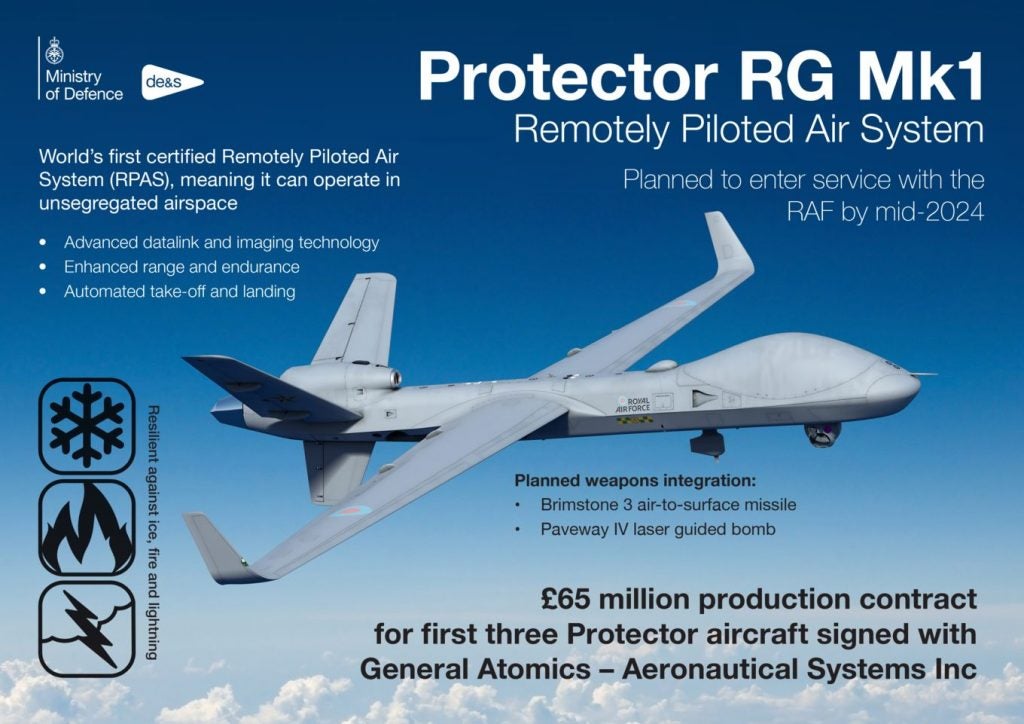 The RPAS fleet will operate from RAF Waddington in Lincolnshire; however, training will continue to take place primarily in the Unites States. The RAF also announced in July that a new training pathway was introduced for Reaper that would be in place for Protector as well. This initially takes place at Holloman Air Force Base in New Mexico, then progresses to Creech in Nevada where 39 Squadron RAF is located and conducts all of the UK-specific training.
As well as the three aircraft, the contract includes all of the ground stations and support equipment required. There is a further option, which significantly exceeds the value of this contract, for 13 further aircraft and four more ground control stations. This more than doubles the number of aircraft provided by the Reaper capability currently in use. The earlier approval from the US State Department does allow for 26 in total.