Saab's New Electronic Warfare Pod Enters Flight Testing
Saab carried out initial flight tests of its forthcoming Electronic Attack Jammer Pod (EAJP) earlier this month on the 4th November. The new pod, part of Saab's greater electronic warfare family known as 'Arexis', entered initial testing back in June of this year. As EW capabilities become ever more important for non-Low Observable aircraft to survive in contested environments, Saab is poising itself to be a big player in the future market for third-party EW pods.
The new pod, which has yet to have a specific designation or name besides EAJP, should offer advanced electronic attack capabilities for aircraft carrying it according to Saab. The pod is likely going to be a self or element escort pod, not a air-wing or squadron level standoff pod like the US ALQ-99 integrated into the E/A-18G Growler. Saab claims similar performance to the American pod, though prudence would suggest that this is marketing hype rather than a verifiable claim at present.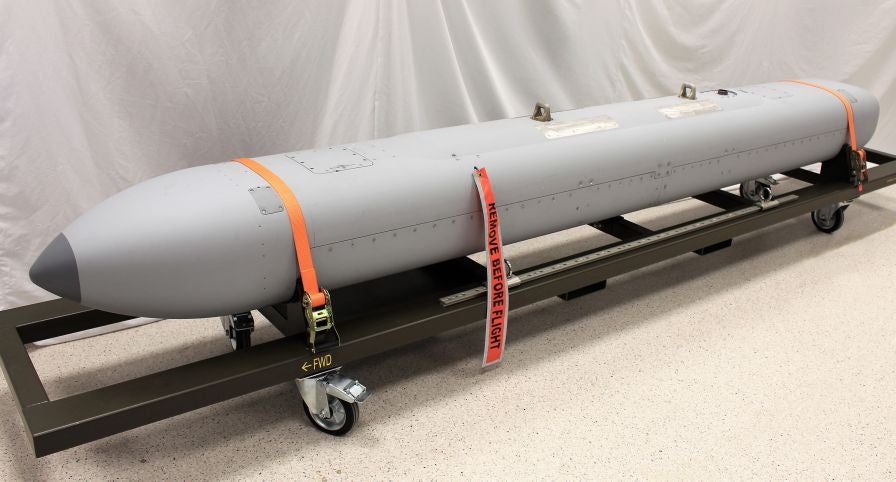 EAJP will, however, be integrally tied to the Gripen E/F's existing onboard EW suite, which is reportedly highly capable and build upon the anecdotally impressive EW performance of its legacy sibling. Interviews with pilots that have flown against Gripens in exercises point to the legacy Gripen C/D models having a highly capable electronic warfare suite that allowed pilots with good tactics to achieve far more than the small, unstealthy airframe would have suggested. The pod has both fore and aft antennae to cover both ingress and egress phases of a mission.
"We performed the flight tests with a Gripen fighter and this new pod is an important part of the development of our new electronic attack capability", says Anders Carp, Senior Vice President and Head of Saab's business area Surveillance.
Gripen has always struggled somewhat on the international market when competing for sales against US, Russian, and mainland European offerings. The Gripen's relatively cheap procurement and operating costs, along with integration of the Meteor long range air to air missile, have netted it some sales, but its always lagged behind other nations. One of the criticisms of Gripen has long been that it was not sufficiently capable, due in large part to its small size. A potent offensive/defensive EW capability may help sell the updated Gripen E/F models in the the future.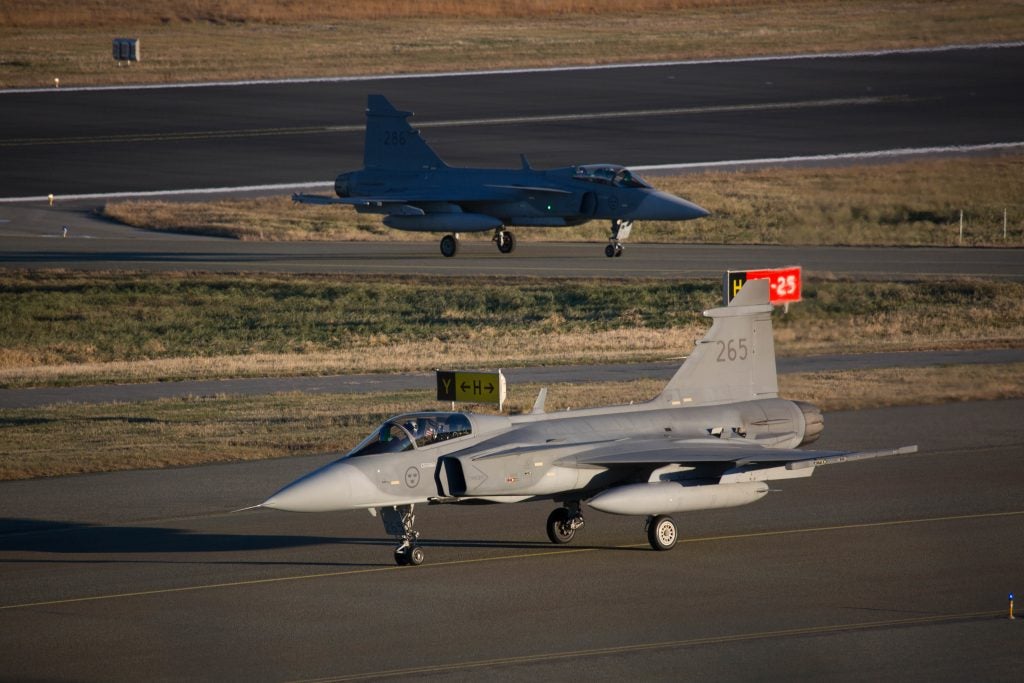 There are still a great number of unknowns about EAJP and the Arexis system at large. Manufacturer claims must always be taken with a grain of salt, and the general consideration that EW methods are, and will remain, highly classified. Any coverage of EW must maintain the caveat that actual performance will remain unknown in the public sector beyond bland statements like "pretty good". That being said, Saab has a long history with podded systems and radar developments, which bodes well for future customers, including the Swedish Air Force.