The Finnish HX Challenge Begins
The Finnish HX Challenge began on 9 January, with the arrival of two Royal Air Force Eurofighters at Pirkkala Air Base, near Tampere in southern Finland. The HX Challenge is the first stage of capability assessments for the HX Fighter Programme, which intends to replace the fleet of F/A-18C and D Hornets currently in service with the Finnish Air Force.

The HX Challenge intends to verify the performance claims of the manufacturers of the five aircraft contending in the HX Fighter Programme in Finnish conditions and in tests devised in Finland. Each aircraft type is given a testing period of seven weekdays (there are no tests on weekends). The contenders will not be ranked based on their performance in the HX Challenge, but performance data obtained will be used in the second and third stages of the HX Fighter Programme.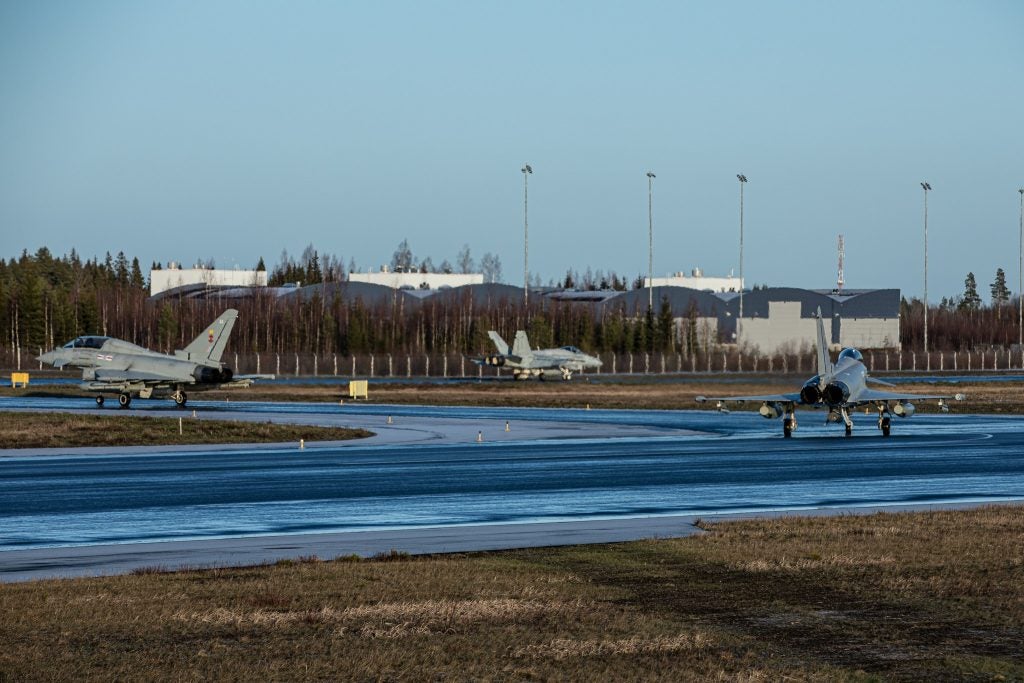 The test periods for the HX Challenge are as follows:

Eurofighter Typhoon 9–17 January 2020
Dassault Rafale 20–28 January 2020
Saab Gripen E 29 January–6 February 2020
Lockheed Martin F-35 7–17 February 2020
Boeing F/A-18 Super Hornet 18–26 February 2020
The centre for HX Challenge testing activity is Pirkkala Air Base, home base of Satakunta Air Command and its Air Combat Centre. The Air Combat Centre is the Finnish Air Force unit tasked with flight testing and research and development of air warfare tactics and doctrines, and is deeply involved in the planning and execution of the HX Challenge. Evaluation flights will be carried out all over Finland, with the contenders facing up against Finnish F/A-18C/D Hornets and Hawk trainers during them.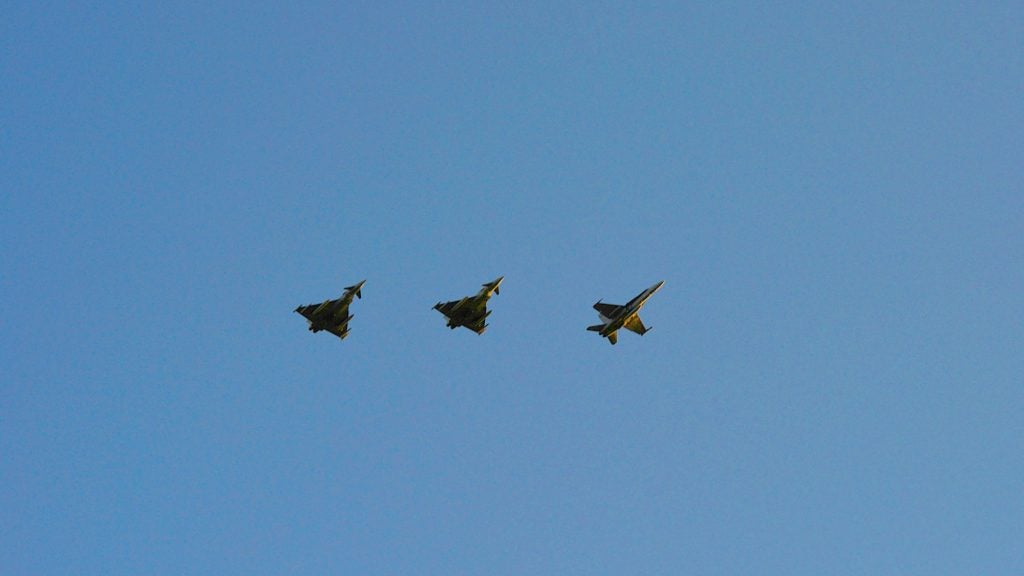 The second phrase of the HX Fighter Programme negotiations will take place simultaneously with the HX Challenge. Tenderer-specific revised Requests for Quotations were sent to the manufacturers taking part in the programme in October 2019, and responses to the revised RFQs will be accepted until 31 January 2019.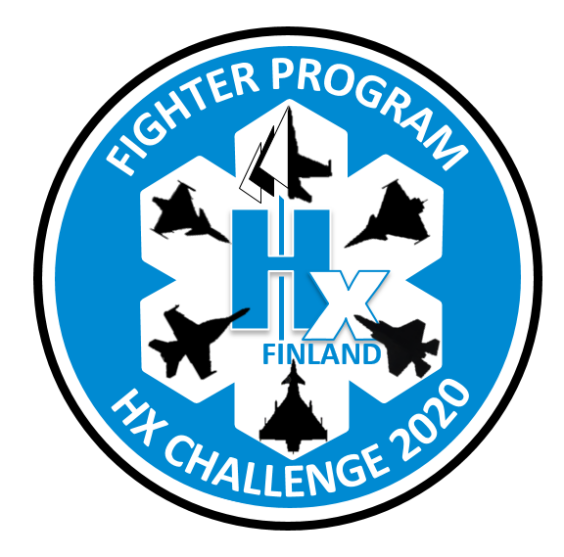 Airbus is emphasizing "control" when it comes to operating the Eurofighter, claiming that it offers the greatest control of action, supply chain control and control of capability evolution. The Eurofighter's high unit cost is likely to remain a sticking point, although the dropping of a requirement of a one-to-one replacement for the 64-strong Hornet fleet will ease Airbus' efforts to tailor a package to meet the HX Fighter Programme's total budget cap of €10 billion ($11.2 billion).