US Army Down Select on Light and Medium Robotic Combat Vehicles
The National Advanced Mobility Consortium (NAMC), in partnership with US Army CCDC Ground Vehicle Systems Center and the US Army Next Generation Combat Vehicles Cross Functional Team, have announced that QinetiQ North America and Textron have both been awarded Other Transaction Agreements to produce test vehicles for the next stage of the Army's Robotic Combat Vehicle (RCV) requirement.
Three firms, General Dynamics, QinetiQ and Textron had advanced proposals as previously reported by Overt Defense although General Dynamics is still in the running for the RCV-Heavy category (GD did not enter a platform in the Light category).
The down select covers both light and medium RCVs – QinetiQ will build four RCV-Light (RCV-L) and Textron four RCV-Medium (RCV-M) platforms. The RCV-L needs to be able to be transported internally by the CH/MH-47 series helicopter whilst a key requirement for the RCV-M is to be air transportable by C-130.
The QinetiQ offering is based on their Expeditionary Modular Autonomous Vehicle (EMAV) whilst Textron continues to partner with Howe & Howe on the M5 Ripsaw (again covered previously by Overt Defense). Both firms will manufacture platforms for the next stage of extensive testing, including the crucial Manned-Unmanned Teaming (MUM-T) requirement, with operational fielding with the US Army still planned by 2028.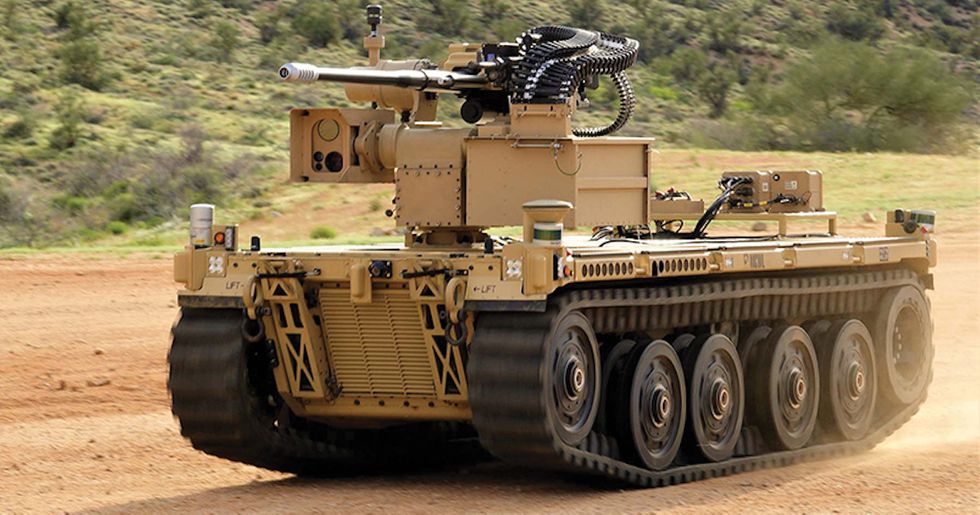 NAMC noted; "These RCVs will be used as part of the Army's Robotic Campaign of Learning that seeks to determine the feasibility of integrating unmanned vehicles into ground combat operations. The Light and Medium RCVs will be used to conduct a company-level experiment at the end of 2021. The results of that experiment, a platoon-level experiment in March of 2020, and several virtual experiments will inform a decision by the Army on how to proceed with robotic combat vehicles in 2023."
Brigadier General Ross Coffman, Director of the Next Generation Combat Vehicles Cross Functional Team sees many tasksfor the eventual winners of the RCV selections; "Whether that's giving increased firepower to a dismounted patrol, breaching an enemy fighting position, or providing CBRNE [chemical, biological, radiological, nuclear and explosives] reconnaissance, we envision these vehicles providing commanders more time and space for decisions and reducing risk to soldiers."