Three Firms Chosen for US Army Robotic Combat Vehicle-Medium
Three firms have made it through the first gate of the US Army's Robotic Combat Vehicle- Medium (RCV-M) and have been selected by the National Advanced Mobility Consortium (NAMC). General Dynamics Land Systems (GDLS), Textron and QinetiQ North America are the successful firms.
Two of firms are expected to be further down-selected from the trio to develop technology demonstrators that will be tested to identify a successful bidder who will then be given just under a year to deliver prototypes to the Army for the first in a lengthy battery of tests in 2020 including Manned-Unmanned Teaming (MUM-T). The programme is on-target for delivery of operational deployment by 2028.
All three platforms are expected to mount 25mm to 30mm cannon and offer the capability of launching anti-tank guided missiles such as the current issue Javelin. The General Dynamics Land Systems TL1, a scale model of which was debuted at AUSA (Association of the United States Army) 2019, is equipped with what appears to be a Kongsberg MCT-30 turret. GDLS noted; "It's designed to exceed Army objectives for weight and payload for the Robotic Combat Vehicle-Light and RCV-Medium programs."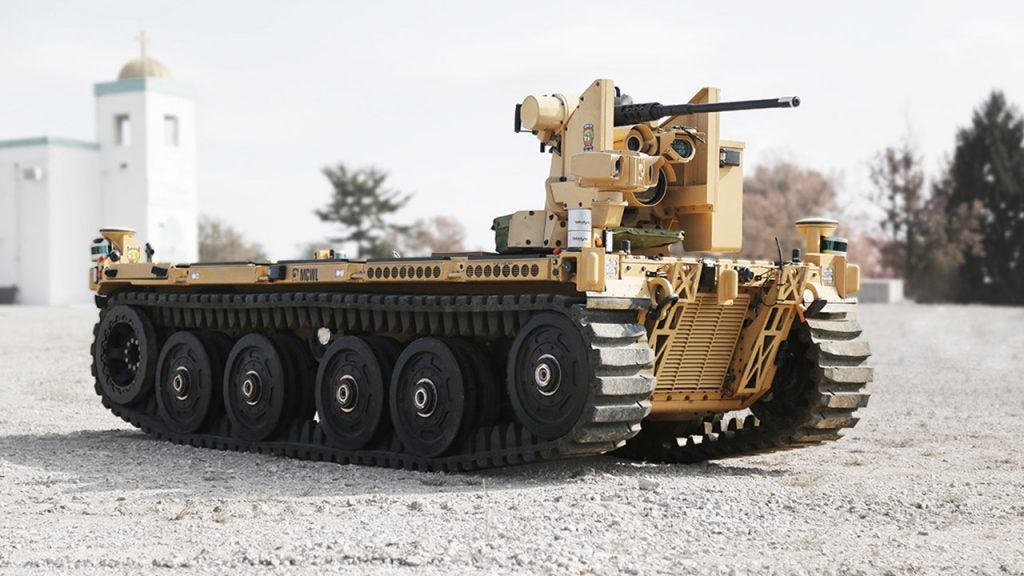 QinetiQ North America are reportedly offering a version of their Expeditionary Modular Autonomous Vehicle (EMAV) developed in partnership with Pratt and Miller Defense whilst Textron, in collaboration with Howe & Howe, are offering the M5 Ripsaw as previously detailed by Overt Defense.
There are currently three RCV requirements being managed by the NAMC for the Army; Light, Medium and Heavy. A key differentiator between categories is their ability to be air-transported and their weight class with the Light (up to 10 ton) able to be internally carried by a CH/MH-47 series helicopter, the Medium (between 10 and 20 ton) able to be transported by the workhorse C-130 Hercules, and the Heavy (between 20 to 30 ton) by the C-17 Globemaster III.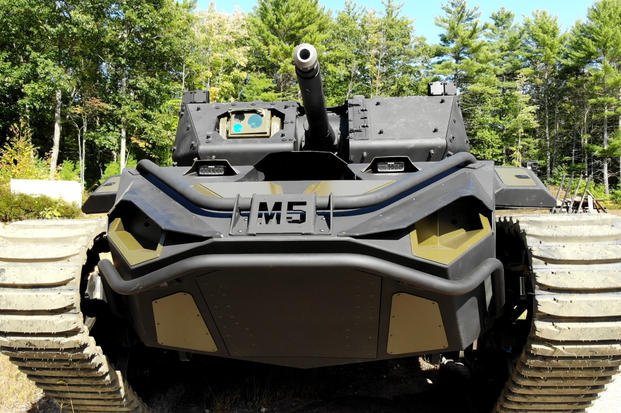 Two of the firms, QinetiQ and Textron, have also been selected to compete for the Robotic Combat Vehicle- Light (RCV-L) requirement also as recently reported by Overt Defense.