First Upgraded Polish BWR-1s Delivered
Three upgraded BWR-1D and two BWR-1S tracked reconnaissance platforms have been delivered to the Polish Army. The project was the result of a €16.8 million contract between Wojskowe Zakłady Motoryzacyjne (WZM) and the Polish Ministry of Defence signed in 2017 and completed last month. Upgrades to a further 18 vehicles are planned between 2020 and 2023, budgets permitting.
The BWR-1D is the Polish variant of the Russian BRM-1K whilst the BWR-1S is the localized version of the Czech BPzV Svetava. Both platforms were initially acquired between 1987 and 1990 and have required modernisation to upgrade their legacy Cold War-era systems.
Both the BWR-1 platforms received a broad, and expensive, suite of upgrades. Both vehicles carried the PSNR-5K radar, now replaced by the SR HAWK (V)2E Ku-Band Ground Surveillance Radar which can track both incoming indirect fire and up to 350 enemy targets. The Safran JIM LR 360 Degrees Observation System thermal binoculars have been incorporated along with the Etronika ZIG-T-2R Thermal Vision System which offers an integrated laser range finder and night/day thermal vision through fog and smoke.
A MIMID mine detector, Berberys-R multispectral camouflage and AP4C automatic contamination detector have been fitted to increase reconnaissance capabilities against peer threats whilst the newly installed PCO SSP-1 OBRA-3 laser warning system will trigger 902A chemical smoke grenades should the vehicle be painted by the laser of an ATGM (anti-tank guided missile).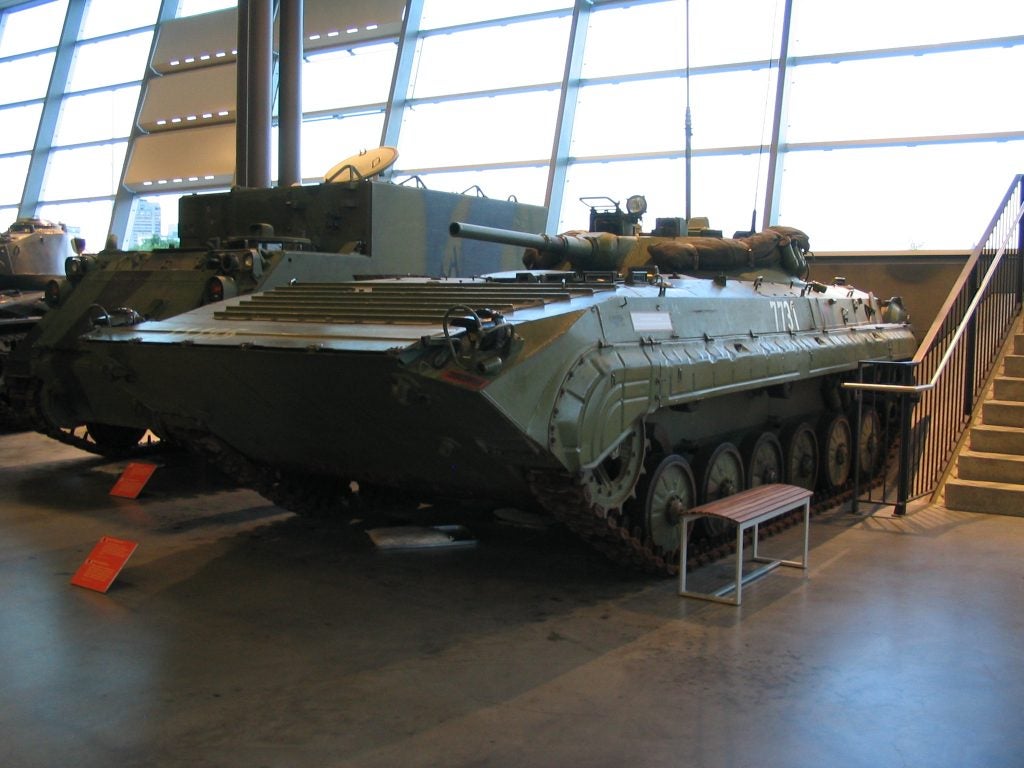 A new communications system featuring the Radmor RRC-9311 VHF radio and the Harris AN/PRC-150(C) FALCON II multiband tactical radio has been added as has two new navigation platforms; DAGR (Defense Advanced GPS Receiver) enabled GPS which offers protection against jamming and spoofing. One element that has not changed, surprisingly, is the 2A28 GROM 73mm low-pressure smoothbore cannon, a decidedly dated design.
The upgrades have significantly enhanced the reconnaissance capabilities of both vehicles. The Polish Army are in desperate need of modernised reconnaissance platforms as they still operate the legacy BRDM-2 in large numbers and the majority of their tracked reconnaissance fleet remain unmodified BWR-1 platforms.
The upgraded BWRs are seen as a stop-gap until the adoption of the Zuk reconnaissance variant of the BWP Borsuk (Badger) infantry fighting vehicle which is stated to replace the BWP-1 version of the Russian BMP-1 currently in Polish service. The Badger is not expected to enter service until at least 2022.